Our Terra Cotta Pot Planter is a easy and beautiful way to spruce up a terra cotta pot with a little Mod Podge and a handkerchief.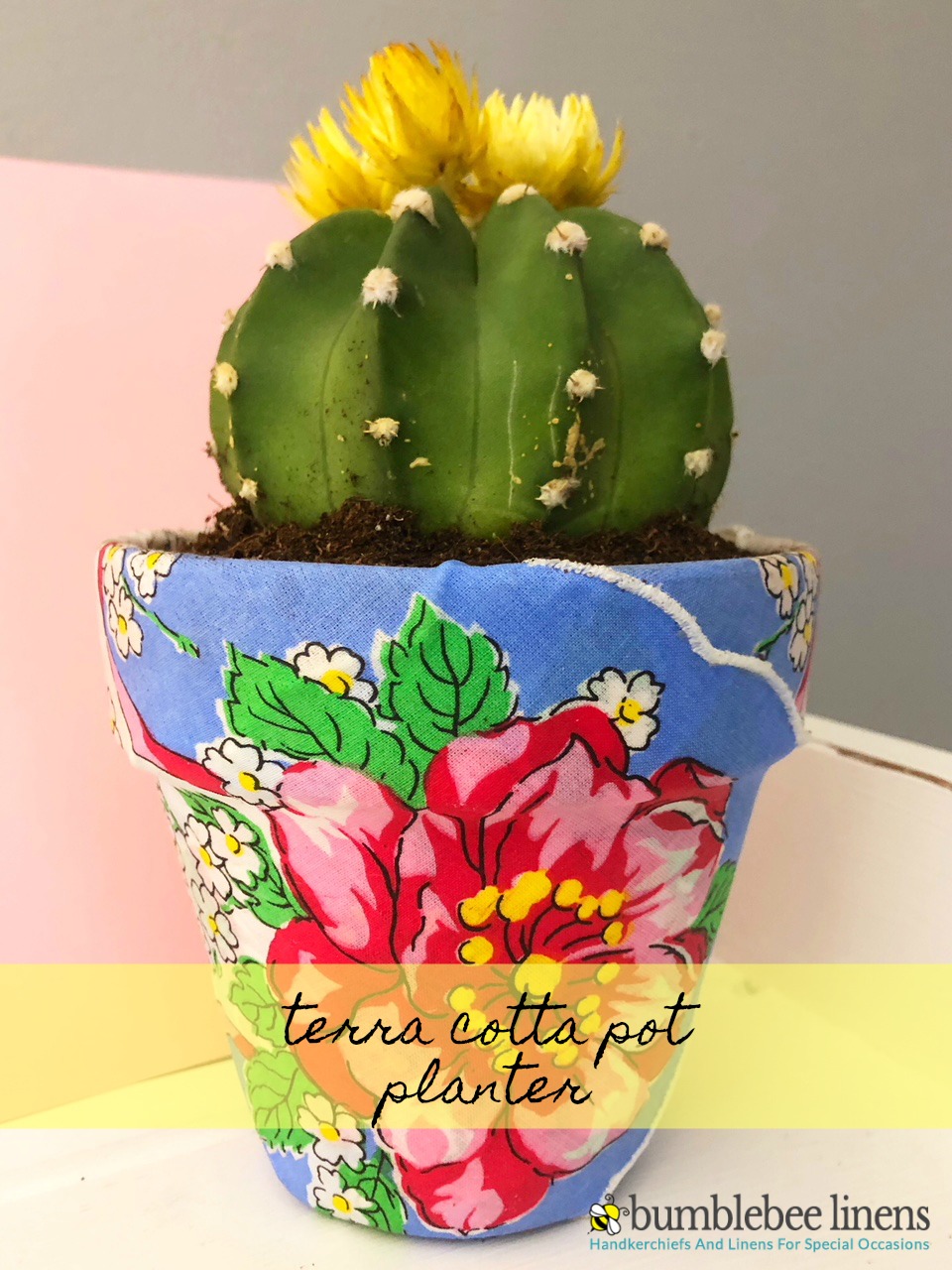 I've started decorating for Spring and Summer by brightening up my rooms a little at a time. You'd be surprised what a little color can do for your decor.
I love plants and love that they are functional decorations. They are bright, beautiful and purify the air. Ones that are easy to take care of are especially my favorite like beautiful cacti. They don't require a lot of water, you can just place them in the sun and if you forget to water them for a couple days, they'll be fine.
Now you can buy them already in cute pots but I love a personal touch on things like this. Terra cotta pots are blank canvases for artists like myself or anyone for that matter. You can paint them, decorate them or decoupage them with some Mod Podge and a cute handkerchief like mine.
How to make out Terra Cotta Pot Planters: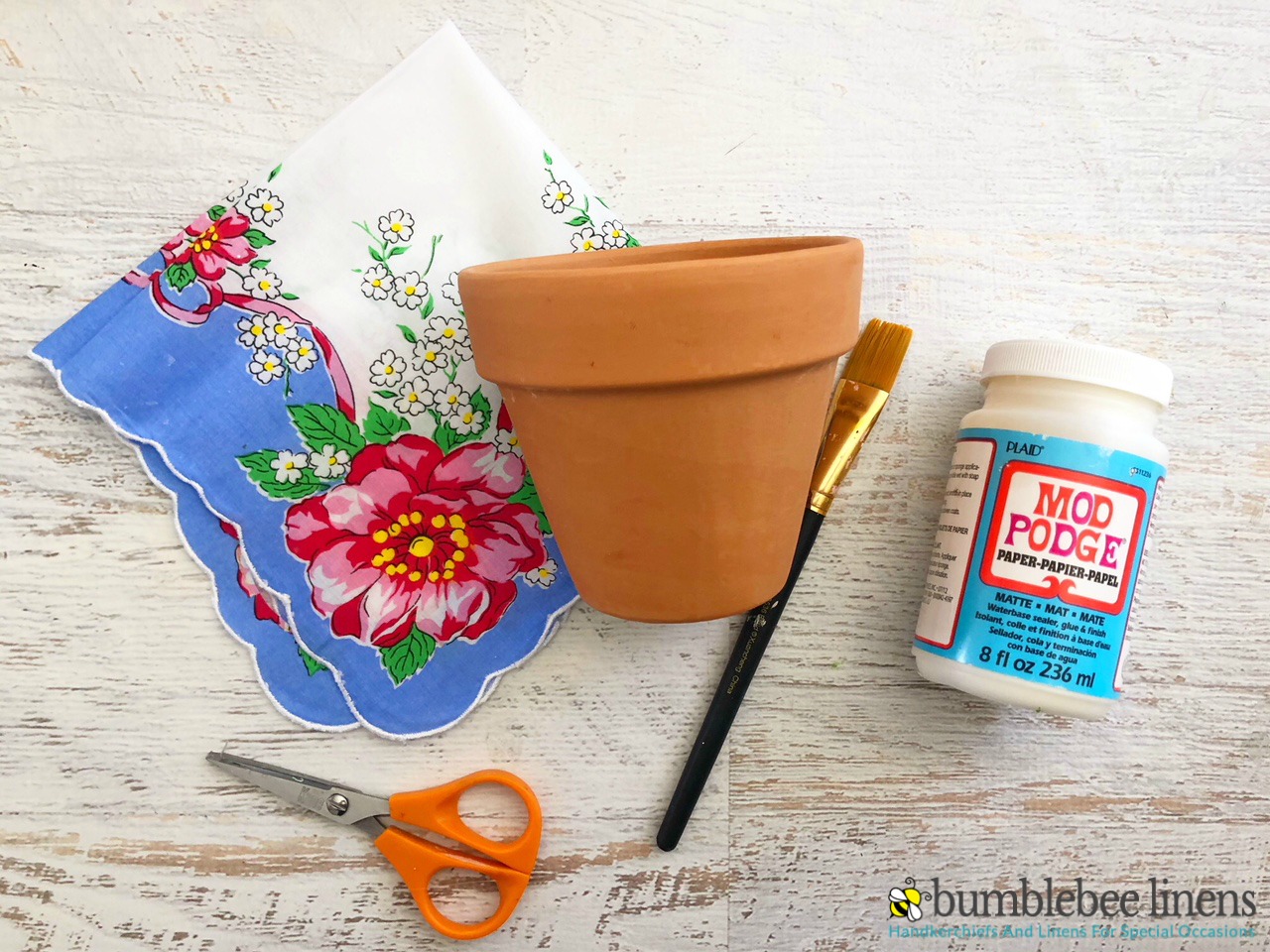 Materials:
terra cotta pot
handkerchief
Mod Podge
paint brush
scissors
soil
plant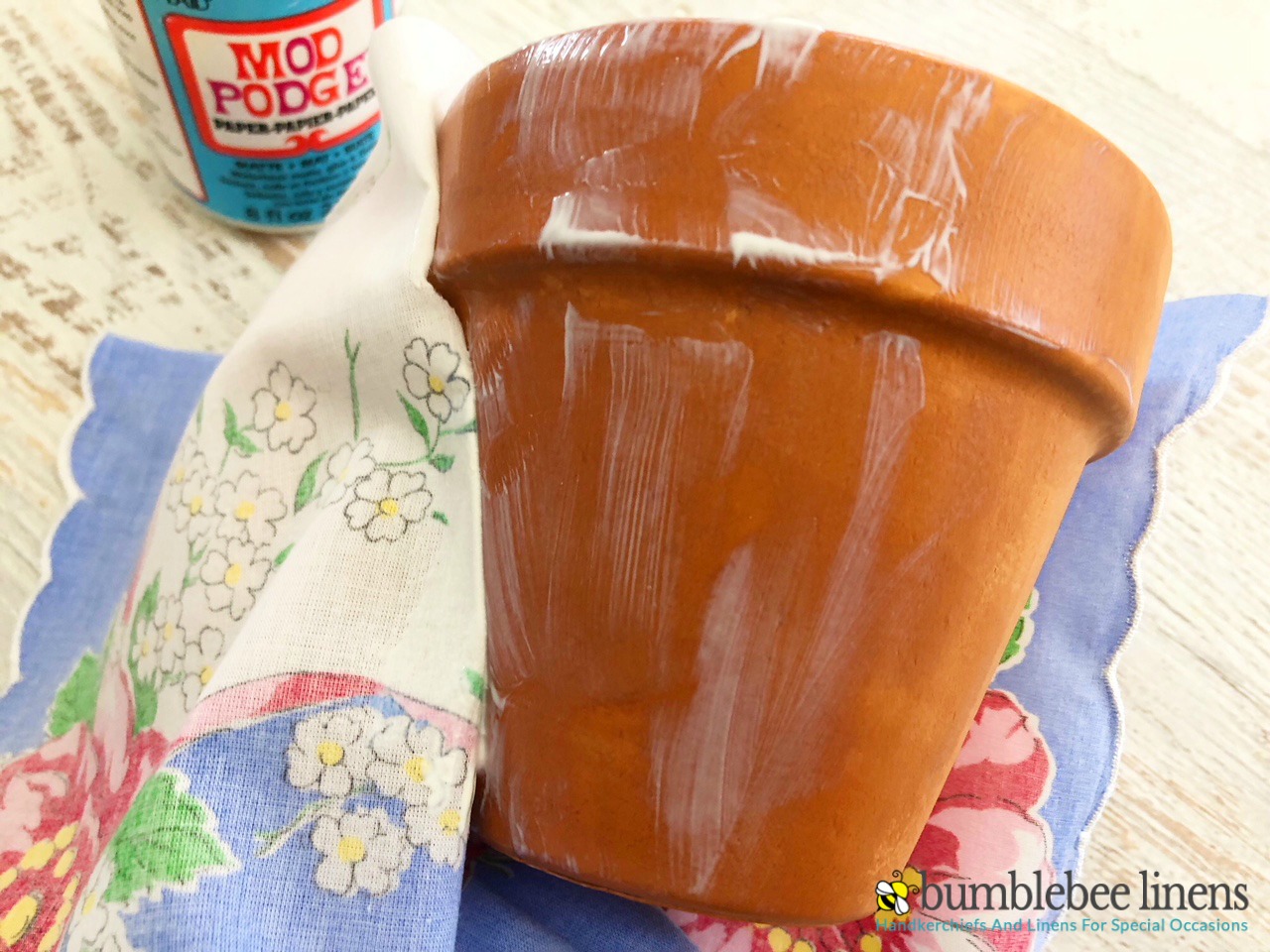 1. Cut your handkerchief in half and apply Mod Podge to a 1/4 of the pot, carefully press the handkerchief against the pot leaving about a inch on the top and bottom.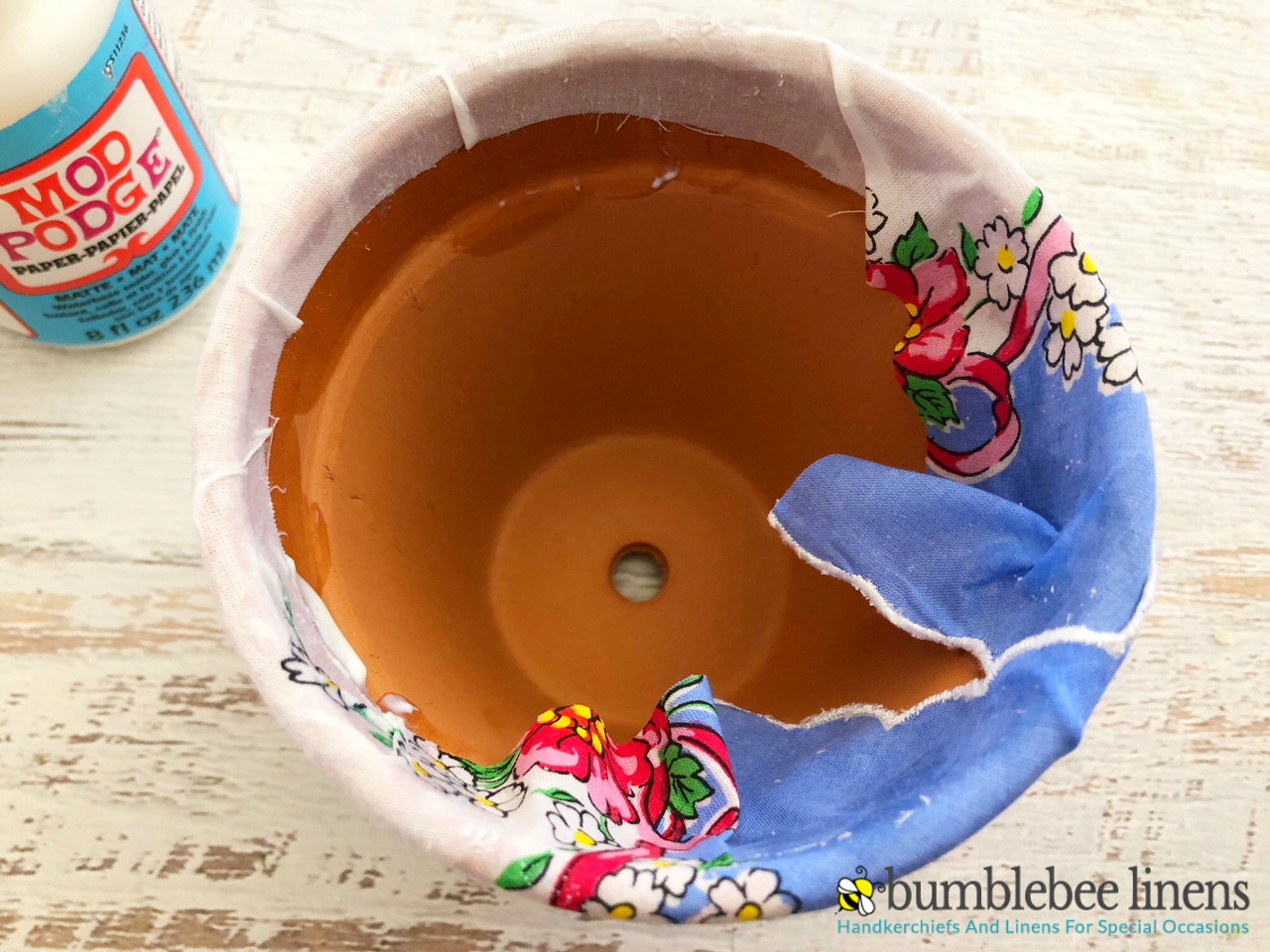 2. Continue to glue and wrap the handkerchief around the terra cotta pot.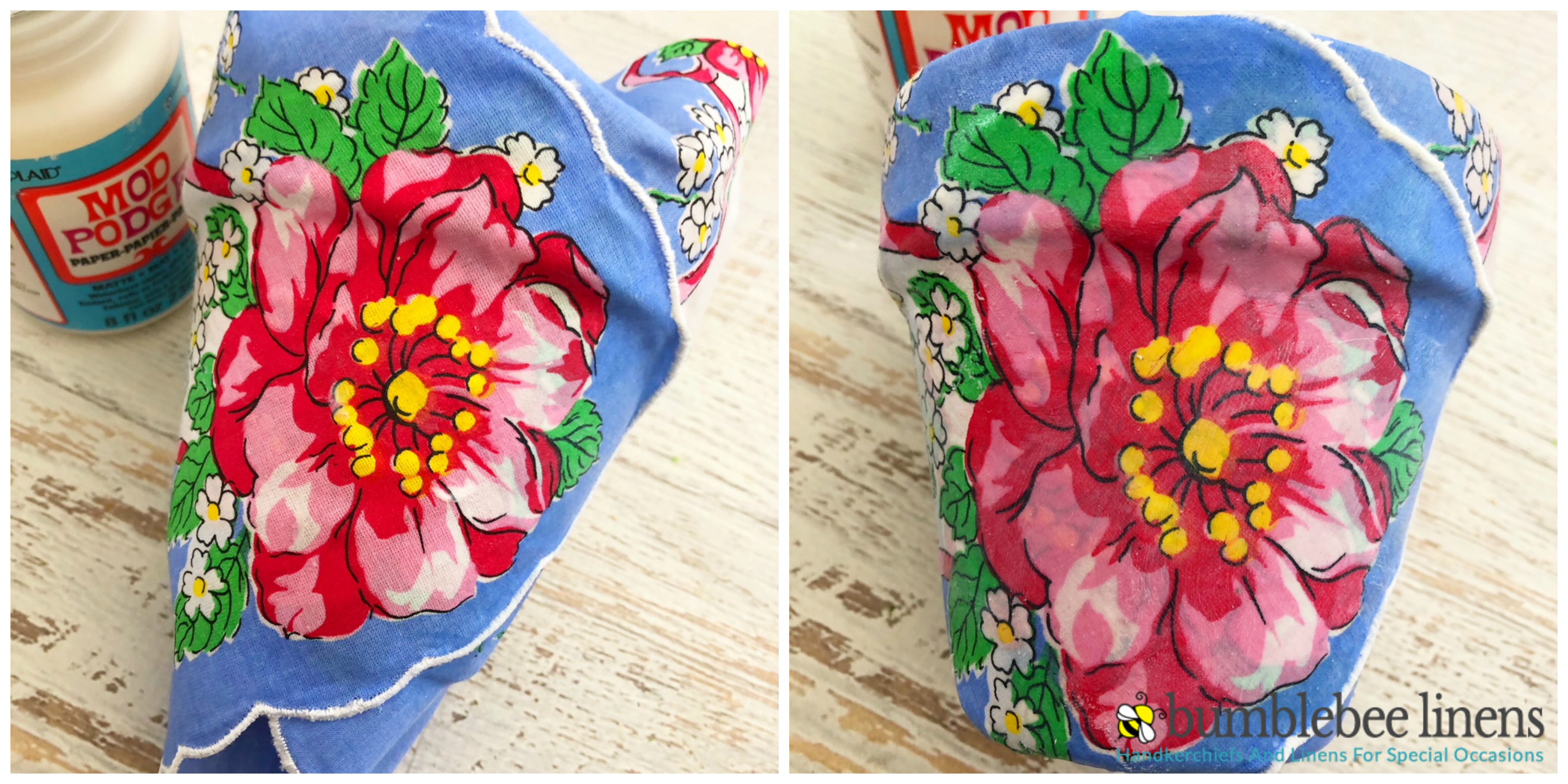 3. Apply a little Mod Podge on the top inside of the pot and bottom of the pot and wrap the top into the pot and wrap the handkerchief on the bottom of the pot.
4. Apply another layer of Mod Podge on the outside of the fabric and let dry for about an hour.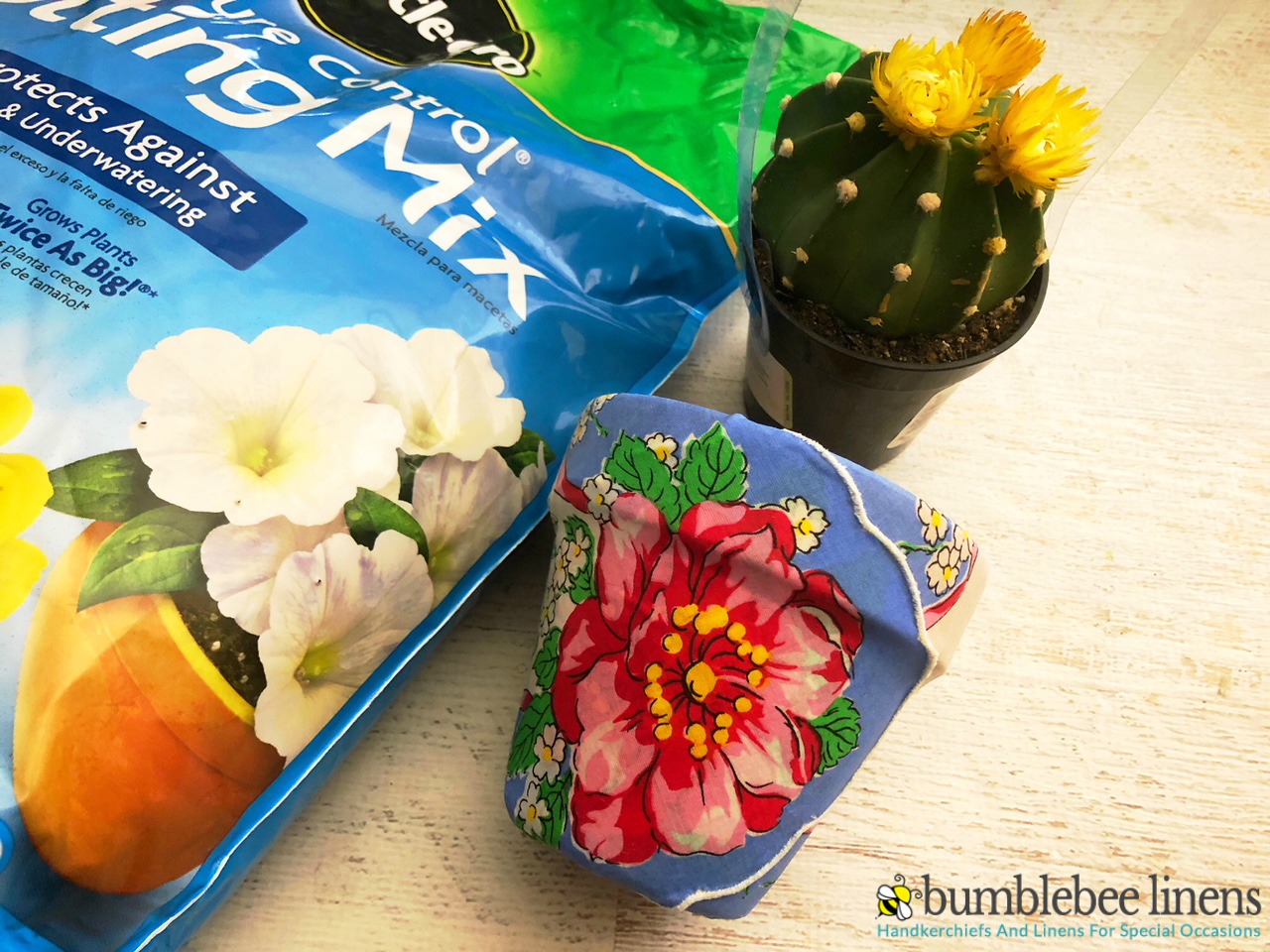 5. Scoop some soil into the bottom of the Terra Cotta Pot Planer and replant the plant.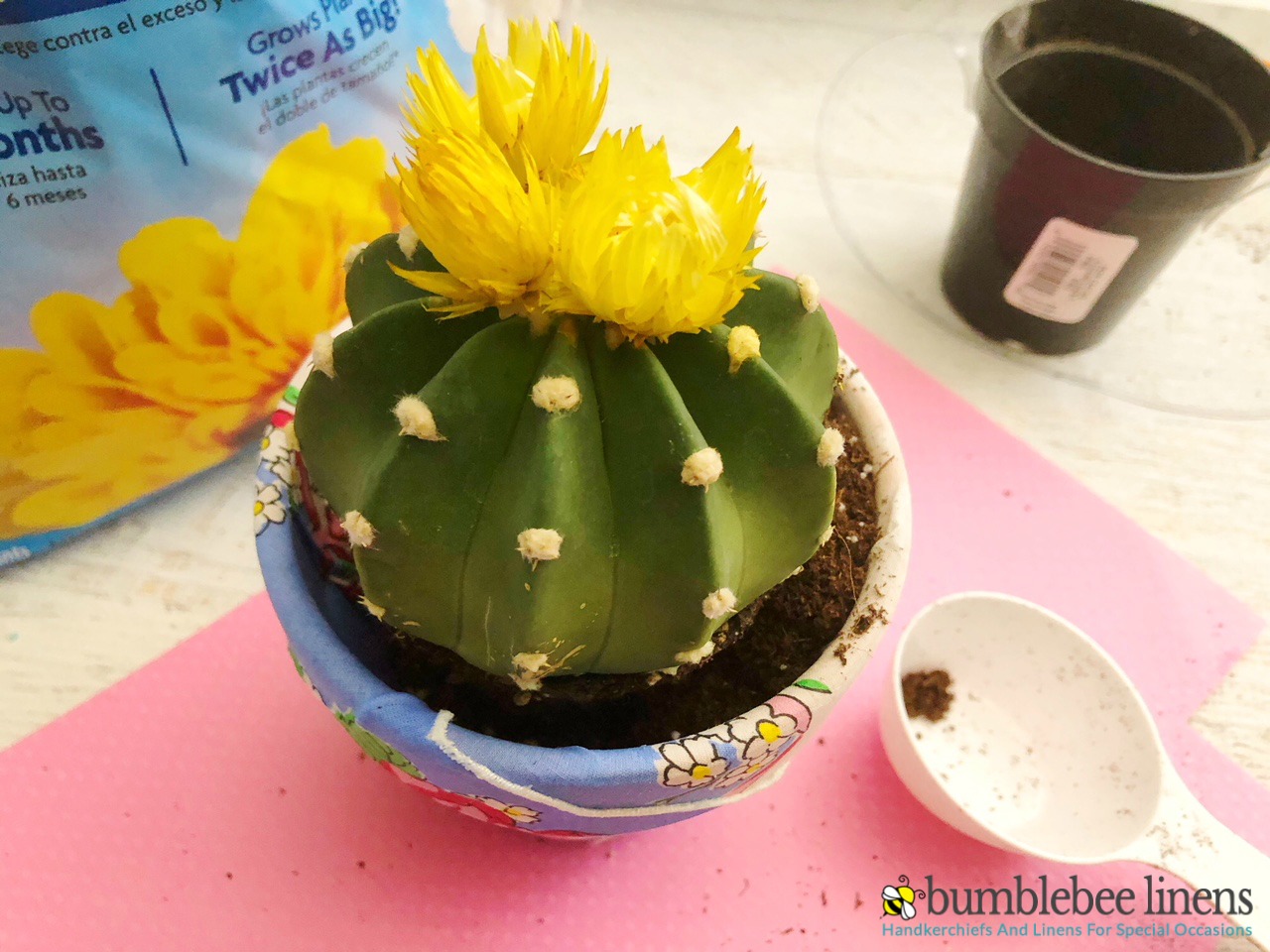 6. Scoop a little more soil around the edges of the plant/top of pot and lightly water.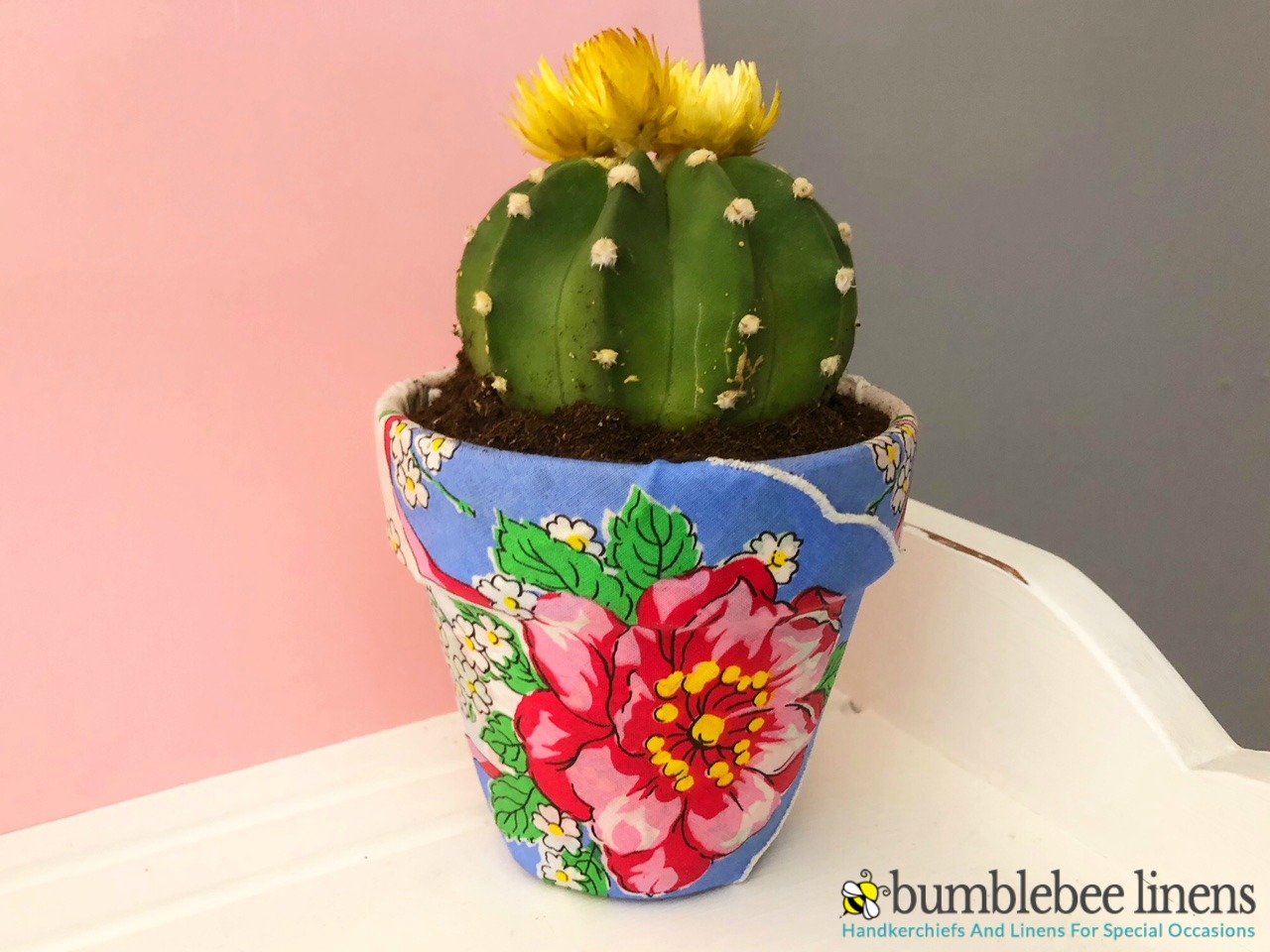 What are your favorite kind of plants? Let us know your favorites in the comment section below!
You can find beautiful handkerchiefs like the one I used here: