How To Set A Formal Table

For a formal dinner party, only a formal table setting will do. Unfortunately, many of us are not longer used to a proper table setting for a formal dinner table. Here is how to set a basic table setting for a formal table.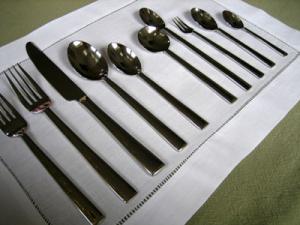 Materials Needed
Silverware Set
Plates
Glasses
Linen or Cotton Napkins
How To Set A Table Setting
A formal table may look intimidating, but it is all based on logic. Almost everything you need for the meal is already there. For our purposes, I will assume you are only setting dinner plates first (otherwise, you would have to factor a salad plate into the equation). You are also going to assume you are not using an oyster fork.
You begin eating a meal using the outermost flatware and then work your way inwards. Forks are placed on the left, with knives and spoons on the right. So, starting on the left of the plate and reading from left to right like a book, your setting will look like this: fish fork, dinner fork, salad fork, dinner plate, dinner knife, fish knife, and soup spoon.
A bread plate is placed above the dinner forks, and a butter knife is placed horizontally across the top of the bread plate. (Figure 3) Directly above your dinner plate are your dessert utensils: your dessert fork on the bottom (handle facing toward the other forks) and your dessert spoon on top (handle facing toward the other spoons). However, the dessert plate is not part of the formal settings for dinner--it arrives at the end, after the salad course.
Directions How To Set the Glasses
Your wine glasses should be placed above the spoons in order of use. Starting on your left and moving to the right, first place your water glass, then the red wine glass, white wine glass and then your champagne flute.
Based on space it is perfectly acceptable to place your glassware in a triangle pattern above the spoons.
Since coffee is typically not served during a formal dinner, leave the cup and saucer off the table until dessert. If you would like to include it, place the coffee cup and saucer to the right of the spoons. Place the coffee cup spoon to the right of the cup.
Shop Materials For This Craft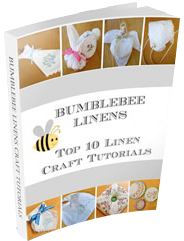 Sign up for our newsletter and receive a free book of crafts!
Arts and crafts projects
DIY tutorials
Fun decorating ideas