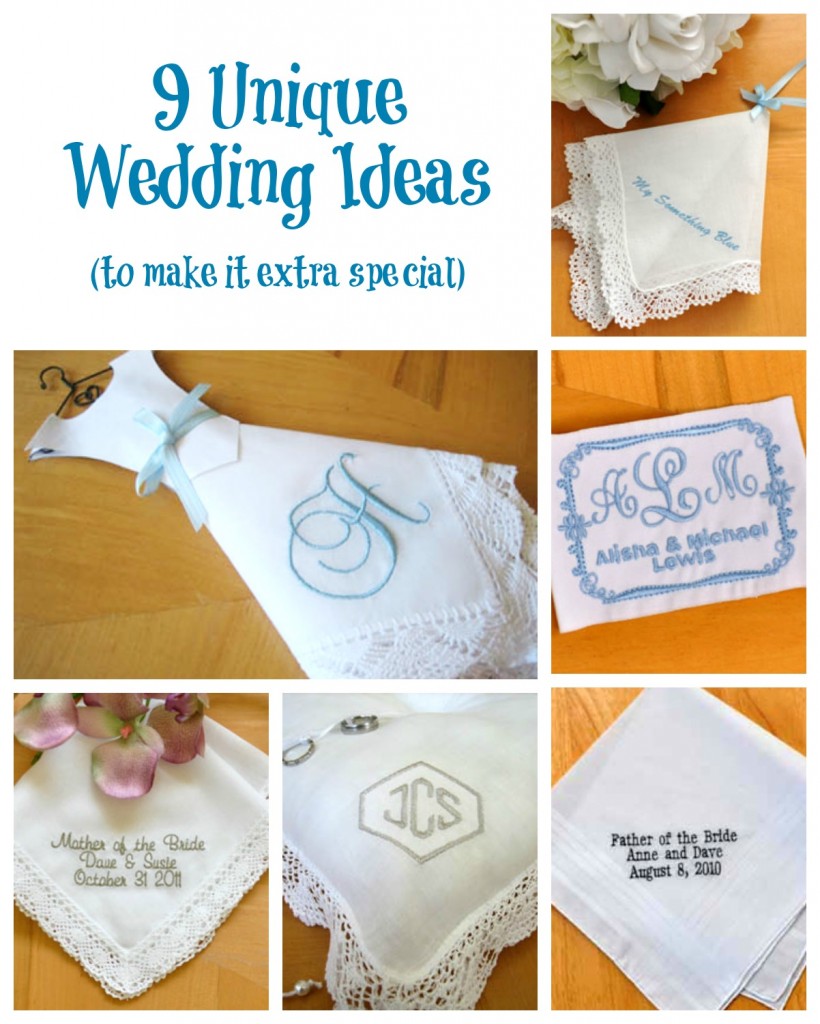 When it comes to planning the perfect wedding, it's not about how much you spend, it's about the little things you do that truly show off your personality.
The most memorable weddings that I have personally attended have always been ones where the bride put in a lot of thought to create a uniquely personalized wedding experience.
So today, I want to share with you some incredibly unique wedding ideas that I've seen over the years that have burned a lasting memory in my mind.  In addition, I'll talk about some little things that you can do to make your wedding extra special.
The Perfect Bridal Shower Gift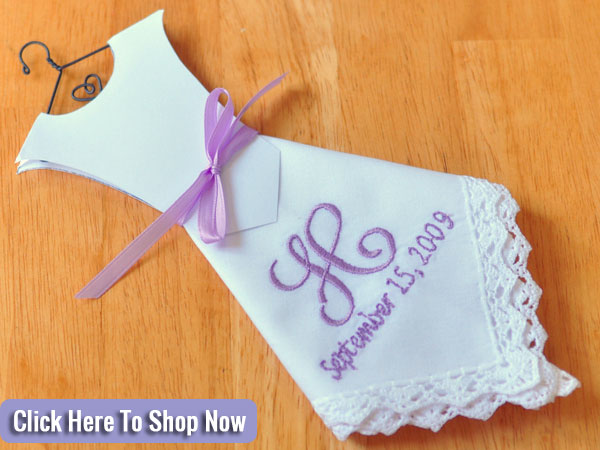 The weeks leading up to your wedding are just as fun as the wedding day itself.  I remember attending a friend's wedding shower and having an absolute blast making these cute little wedding dress hankie favors.
When I had arrived at the shower, the bride to be had all of our initials embroidered on little hankies and we spent the next hour joking and laughing as we put together these cute bridal shower favors.  This was easily one of the most memorable wedding showers that I ever attended.
Click Here To Create Your Own Wedding Dress Hanky
Cherish Your Tears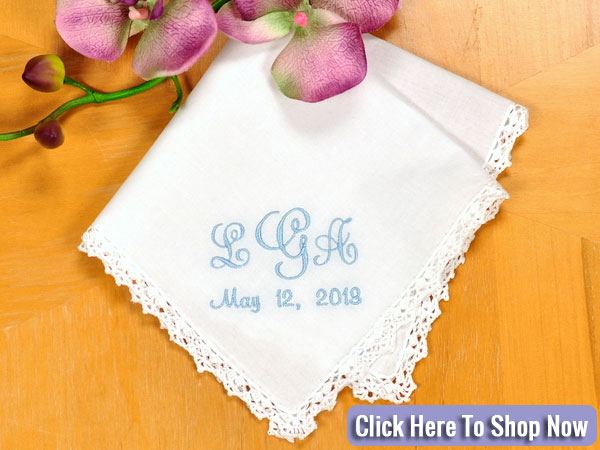 I have a confession to make.  When I got married many years ago, I got a little carried away and exceeded my photography budget by about 300%:)  To my defense, getting married is a once in a lifetime experience and I wanted to make sure my special moments were captured on film.
I'm also a big ole' cry baby so I knew that I was going to cry at the altar.  Most brides forget how emotional weddings can be and they end up crying and having their makeup run all over the place in their photos.
This was NOT going to happen to me.  Instead of drying my tears of joy with some ratty tissue, I decided to use a pretty handkerchief instead.  And since I wanted to make it truly special, I had my name, my husband's name and the wedding date embroidered on a high quality handkerchief which ended up being perfect.
Using a wedding handkerchief also allowed to me to save my tears of joy and I had a lasting keepsake to remind me of my special day.
If it's within your budget, you can also get a hankie for your mom…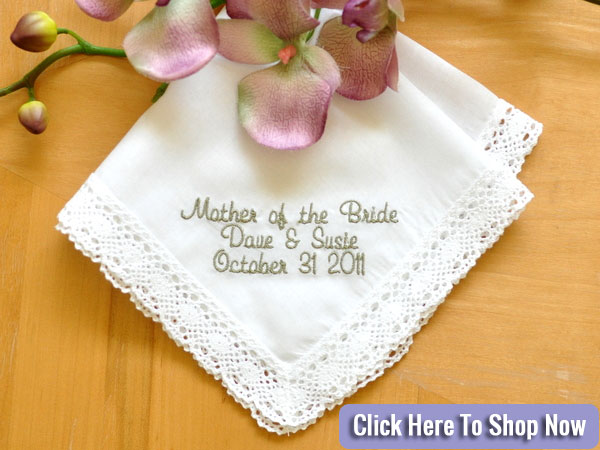 And your Dad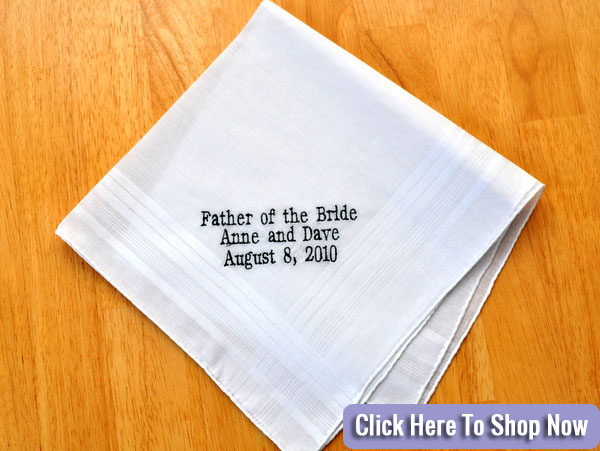 Click Here To Personalize Your Own Handkerchief
Personalize Your Dress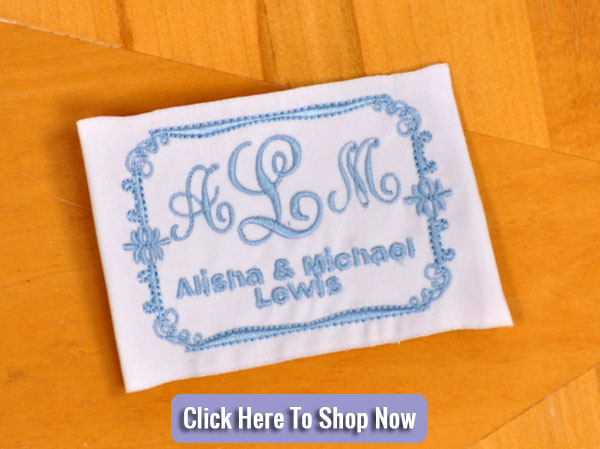 Your wedding gown is probably something that you've dreamt about since you were a little girl.
It's the one magical item in your wardrobe that instantly makes you the most beautiful woman in the world.  It's the one dress that will make your husband melt and stop all other men in their tracks.
That's why I love the idea of sewing a custom wedding dress label inside the lining of your dress.
After all, your wedding dress is not just an ordinary dress.  It is THE DRESS that you will remember for the rest of your life.
The wedding dress label should be sewn by hand by yourself or your seamstress inside the lining of your dress. Most brides will opt to place the label near the hem of their gown or near the bodice on the back, where a typical dress label will go.
Best of all, this wedding dress label can serve as your something blue as well!
Click Here To Personalize Your Dress
Custom Ring Bearer Pillows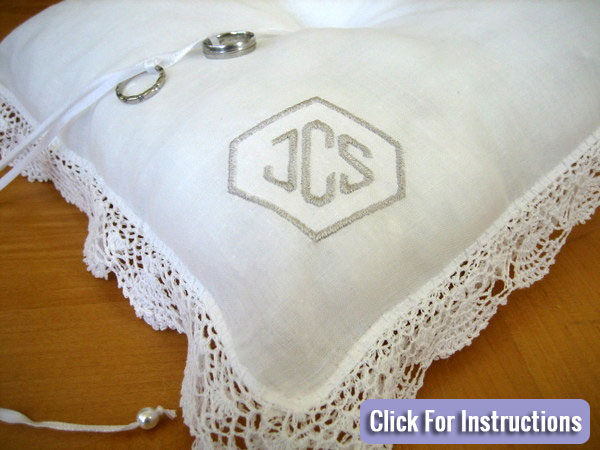 Once you realize how fun it is to personalize your wedding,   you'll start to realize all of the other little things that you can do to make your special day stand out.
For example, at my wedding, I took 2 handkerchiefs and created my own custom ring bearer pillow.
Now these custom ring bearer pillows look kind of complicated to make, but they are actually very easy.  Simply take 2 handkerchiefs, sew them together and then use some pillow form or cotton stuffing to fill them out.
It's all about personalization so don't forget to get your hankies embroidered with your initials before sewing them together:)
Click Here To Find Lace Handkerchiefs For Your Own Pillow
Create A Personal Bouquet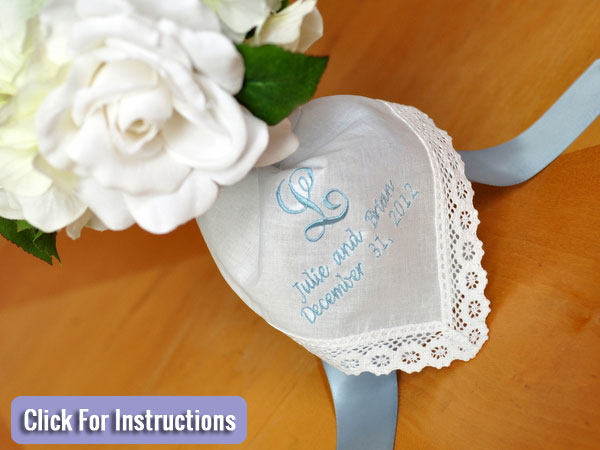 If you have a custom ring bearer pillow, it doesn't make sense to stop there:)  Your wedding bouquet is often a focal point for your photos as you are walking down the aisle, so why not make it your own as well?
So here's what you can do.  Take a monogrammed hankie and wrap it around your bouquet in such a way that your initials and wedding date stand out for everyone to see.
Here's an example of a personalized wedding bouquet and how it turned out.  What do you think?
Click Here To Get A Handkerchief To Personalize Your Bouquet
Create A Custom Flower Girl Purse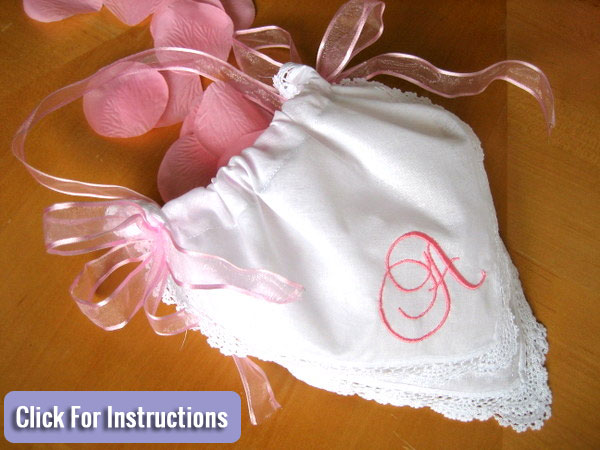 If you've read this far, you're probably excited to learn about other cool ways to personalized your special day.
This next project involves your flower girl.  Chances are, if you have a flower girl for your wedding, she going to be super adorable.
And as she sprinkles rose petals down the aisle, why not add an extra special touch?
Instead of using an ordinary basket to hold the rose petals, why not take a personalized handkerchief and create your own little bag for her.  Plus, she can then take home the flower bag afterwards as her wedding keepsake and gift.
Once again, these are super easy to make and your friends and family will be amazed.
Click Here To Get A Handkerchief To Make A Flower Purse
The Finishing Touches
Now that you have some great personalization ideas for your wedding, it's time for the finishing touches.  Remember, it's always the little details that people tend to remember at any special event.
So here are a few ways to leave a lasting impact on you and your guests and best of all, they can be used for years to come at your house.
Hang Personalized Towels In All Of Your Restrooms At Your Wedding Venue.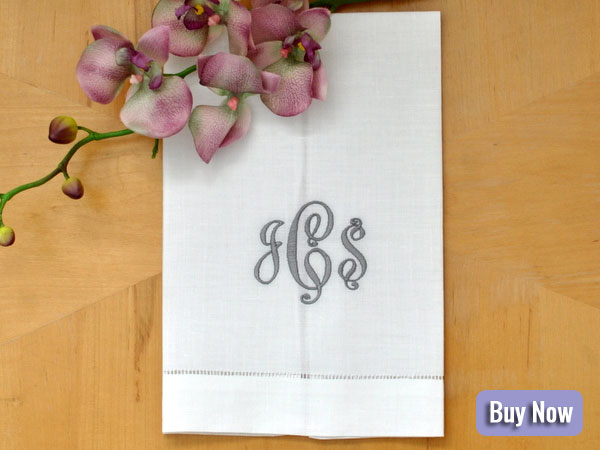 Click Here To Personalize Your Own Towel
Use Personalized Dinner Napkins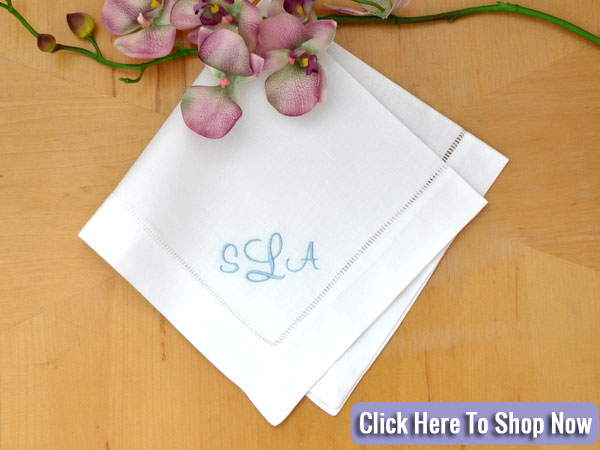 Click Here To Personalize Your Own Dinner Napkins
Use Personalized Cocktail Napkins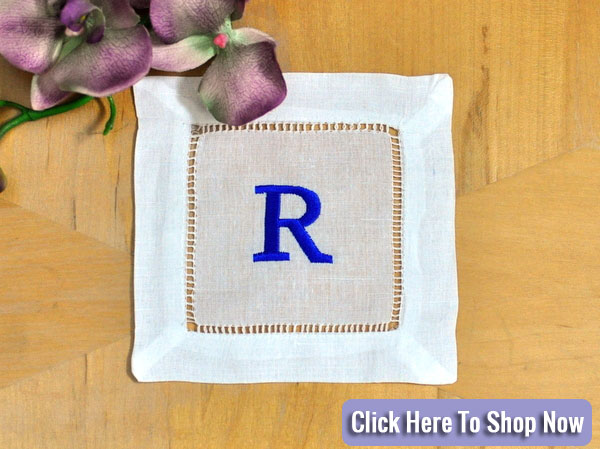 Click Here To Personalize Your Own Cocktail Napkins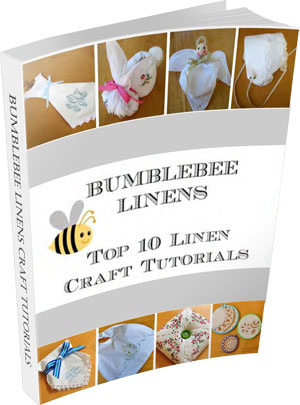 Want To Learn How To Make The Crafts In This Post? Download Our Free Book Of Arts And Crafts!
Sign up for our free newsletter and instantly receive a FREE ebook of super fun, original project and craft ideas for you and your family.
You will learn about fun decorating ideas, simple DIY projects and how to make many popular arts and crafts projects with linens!