If you are looking for a list of great maid of honor gifts, then this article will give you some amazing ideas to choose from!
Your maid of honor plays a special role not only in your wedding but in the days leading up to your big day.
From planning your wedding and helping you choose your wedding dress to talking you through the meltdowns, she'll go above and beyond to make sure your wedding day will be beautiful and successful.
Such a special role deserves a special gift. Why not hand her a nice gift before you walk down the aisle or even on a holiday? Any time is a good time to thank her for always having your back.
With such a special gift for a special person, it can be daunting to decide what to give her. But don't worry! We've got you covered with these 30 thoughtful gift ideas that will let your Maid of Honor (MOH) know how much you appreciate her.
Browse through every type of gift on this list and pick the one that suits her personality or personal needs best. You can never go wrong with a thoughtful gift that shows how well you know your maid of honor.
These gift ideas range from personalized gifts that will make her feel special to practical gifts that she can use every day. We've also added some bonus picks that are nice to have.
Read on for some incredible maid of honor gifts she'll love.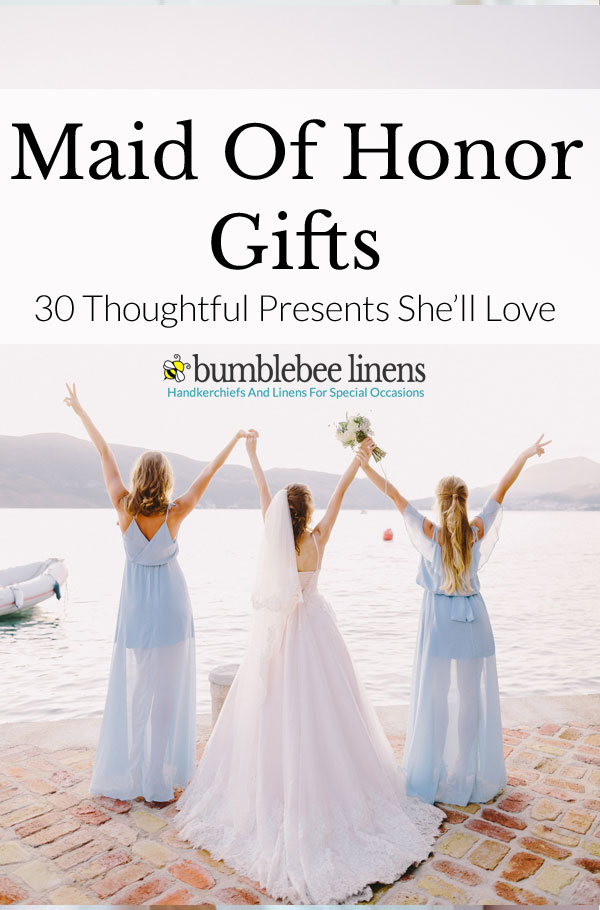 Personalized Maid Of Honor Gifts
There's a reason why personalized gifts are a go-to option for making your loved ones feel special. Everybody loves a gift specially made for them. Such a present shows that you put thought into it.
Adding your maid of honor's name, initials, or portrait will surely make any item feel extra special. Check out these different ways to personalize everyday items for beautiful maid of honor gifts.
Gift Idea #1: Monogrammed Handkerchief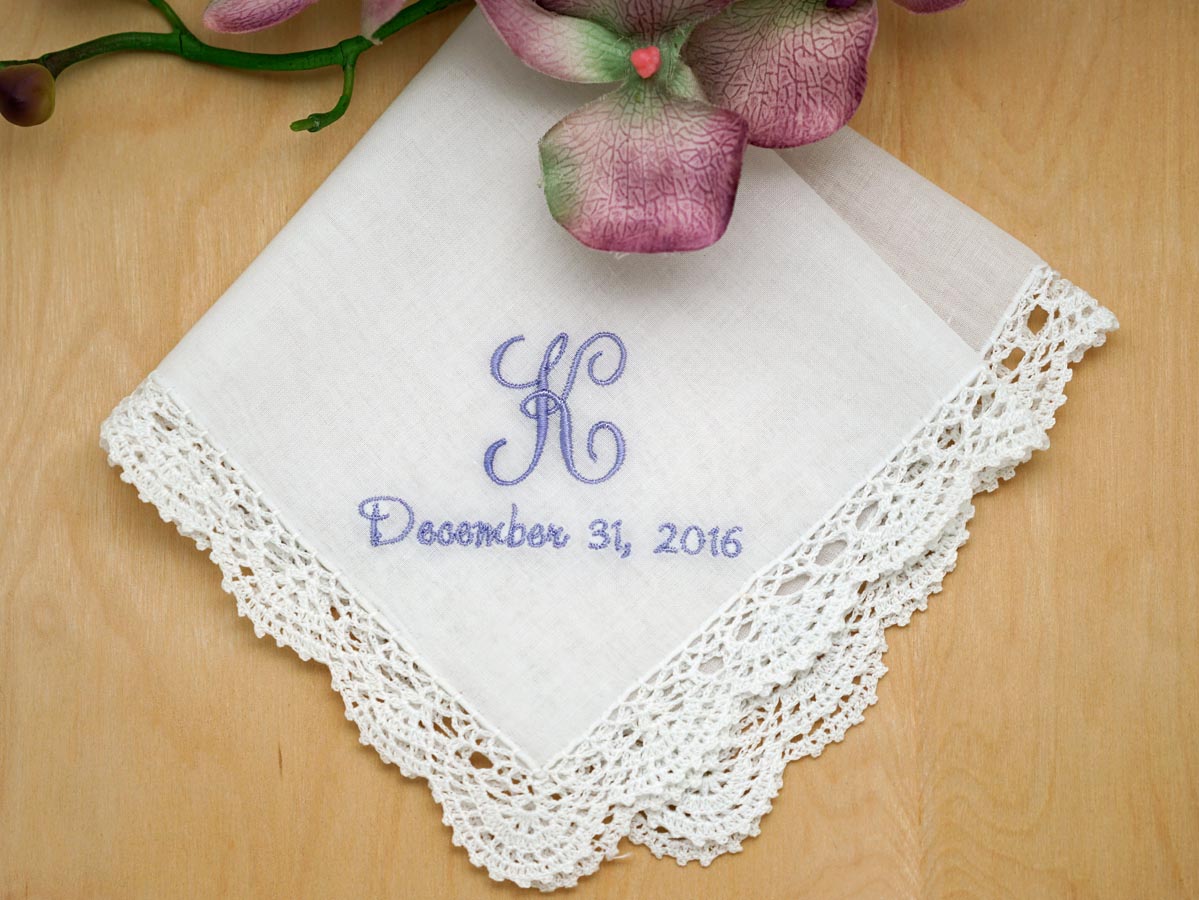 Simple yet elegant. A monogrammed hankie will surely put a smile on your maid of honor's face.
She'll love seeing her own monogram beautifully embroidered onto this useful item. Plus, she'll be ready when the tears pour down during your wedding ceremony!
Gift Idea #2: Personalized Tumbler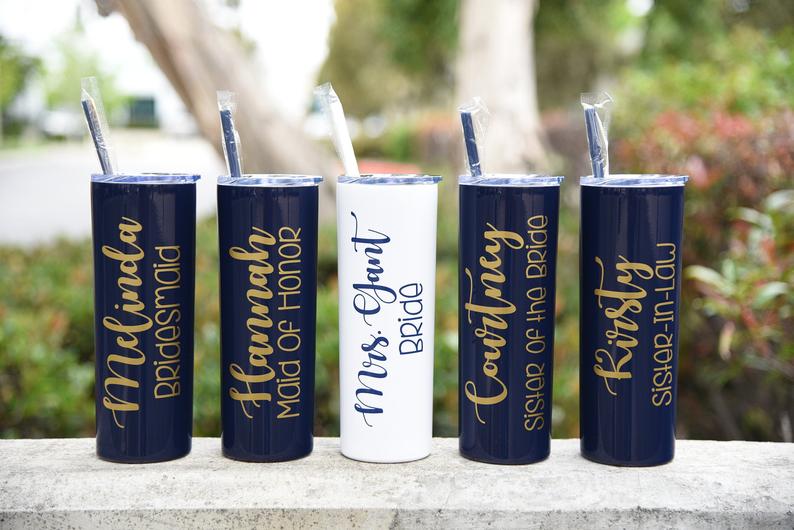 Give your MOH something to keep her drink cold at the pool or wherever she goes. A tumbler with her name in beautiful lettering is a great idea. This personalized tumbler offers quality and aesthetic at the same time. Personalized tumblers make great gifts for your bridesmaids, too!
Gift Idea #3: Customized Thank You Card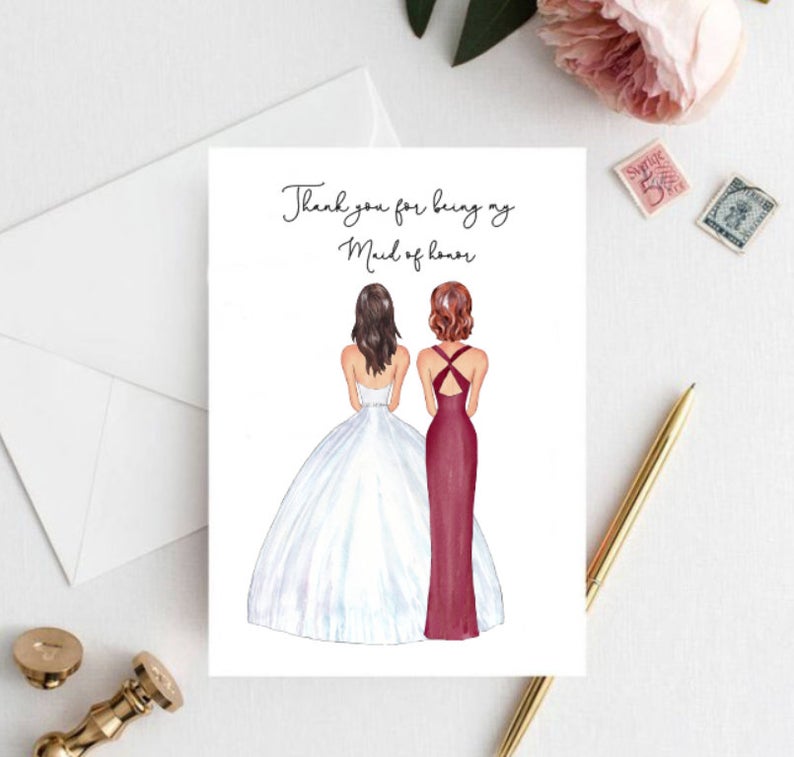 Nothing is more heartfelt than a handwritten note to say "thank you." Want to make your note extra special? A digitally printed image of you and your MOH will do the trick. Mix and match skin colors, dresses, and hairstyles for an accurate illustration of you and your bestie with this.
Gift Idea #4: Makeup Bag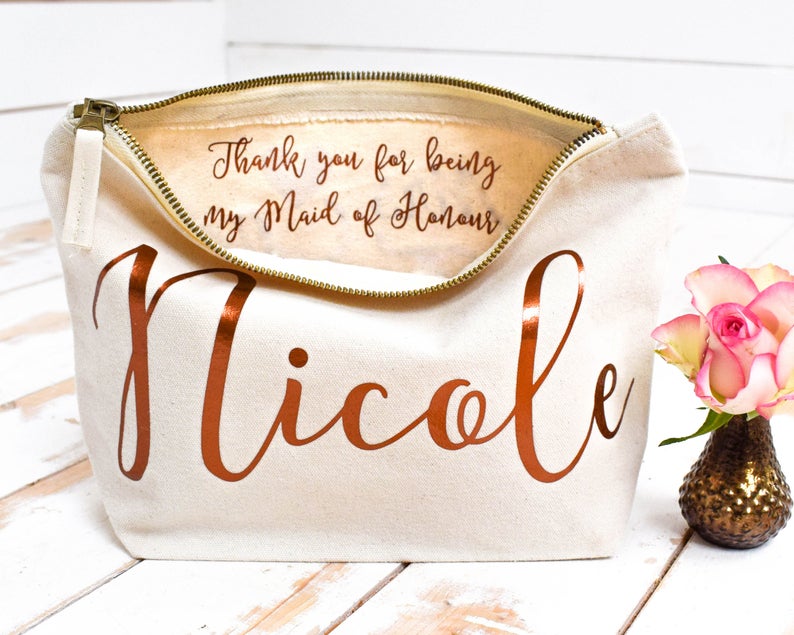 A handy makeup bag will make a nice gift. Make it even nicer by putting your maid of honor's name and a hidden message inside this. She'll love it!
Gift Idea # 5: Hand Stamped Bracelet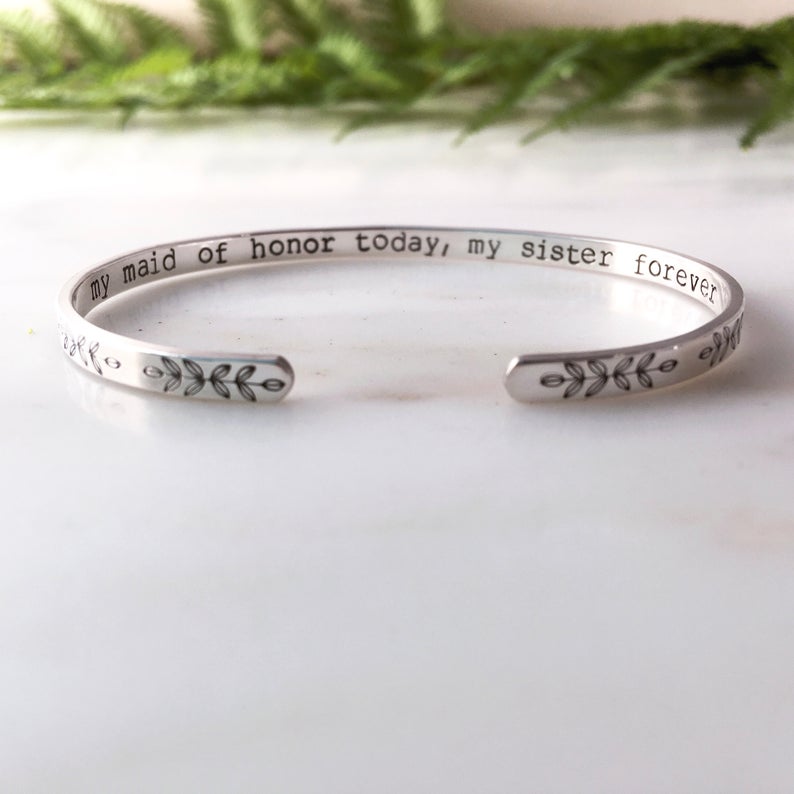 Jewelry is a timeless gift. What's more, it symbolizes the special bond you share with your maid of honor. If this dainty bracelet with a touching message won't bring in the happy tears and heartfelt hugs, we don't know what will.
Gift Idea #6: Name Earrings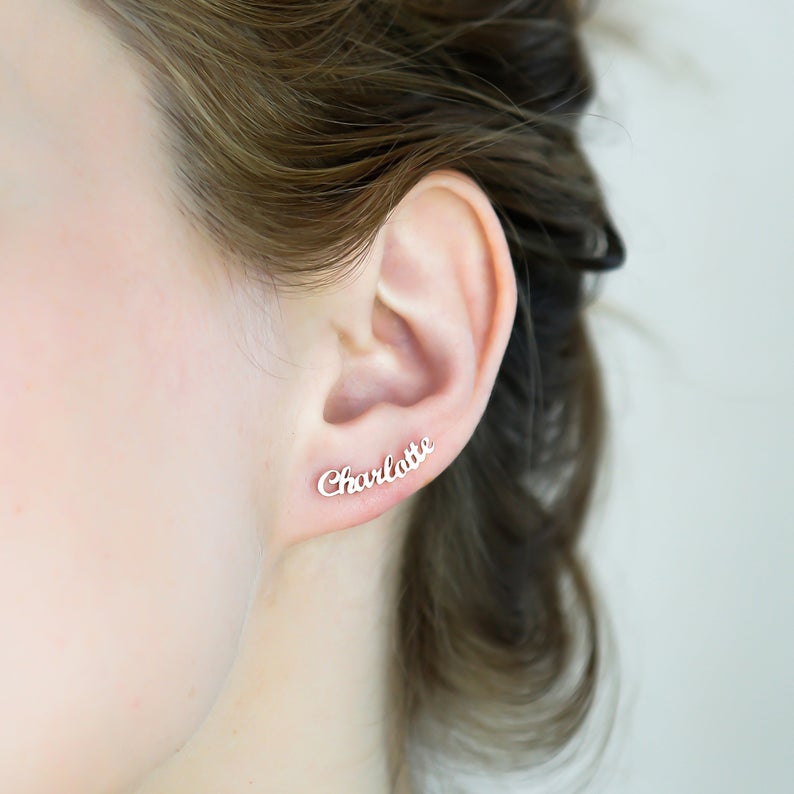 Here's one more piece of dainty jewelry for you. These minimalist come in sterling silver, gold, or rose gold. Each earring is made with love and care in the makers' workshop, making this the perfect gift idea if you're looking for something special.
Gift Idea #7: Personalized Jewelry Box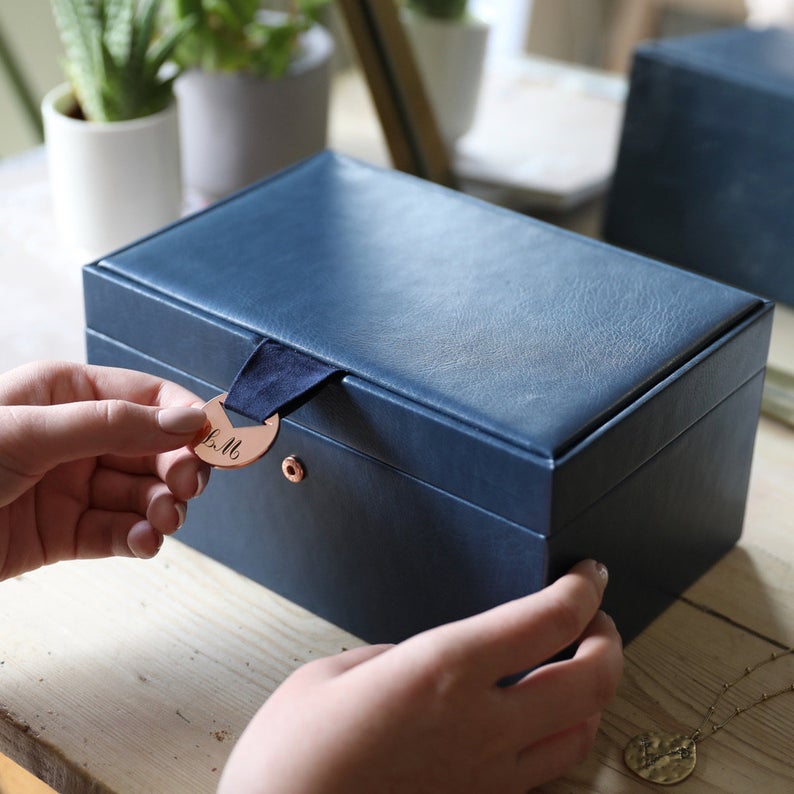 Go big and get her a beautiful jewelry box with letter engraving. We've found this fit for a lovely maid of honor. You'll be providing a beautiful home for her jewelry collection. And more than aesthetic, this jewelry box offers multiple compartments and a lot of space so your maid of honor can keep her precious jewelry neat and tidy.
Beauty And Self-Care Gifts
After all that hard work in organizing your wedding day, your maid of honor deserves some pampering and self-care. These gifts will remind her that she deserves as much love and attention that she's given to others, including you. Give your maid of honor the gift of wellness and beauty with these great gifts.
Gift Idea #8: DIY Face Mask Kit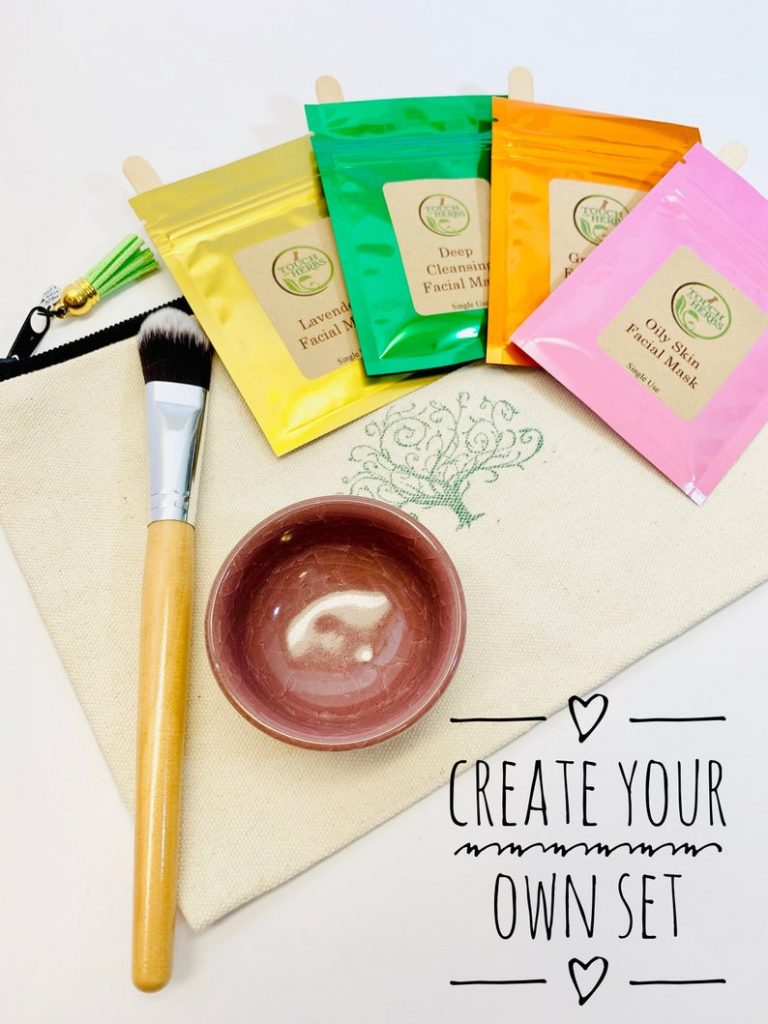 With a face mask kit, any day can be a spa day for your MOH.
Looking to customize the face mask kit by fragrance and skin benefits? This face mask kit offers great-smelling options like pomegranate, lavender, and rose petal. The kit even comes in beautiful packaging complete with a mixing bowl, bamboo brush, and handcrafted zipper bag!
Gift Idea #9: Jade Roller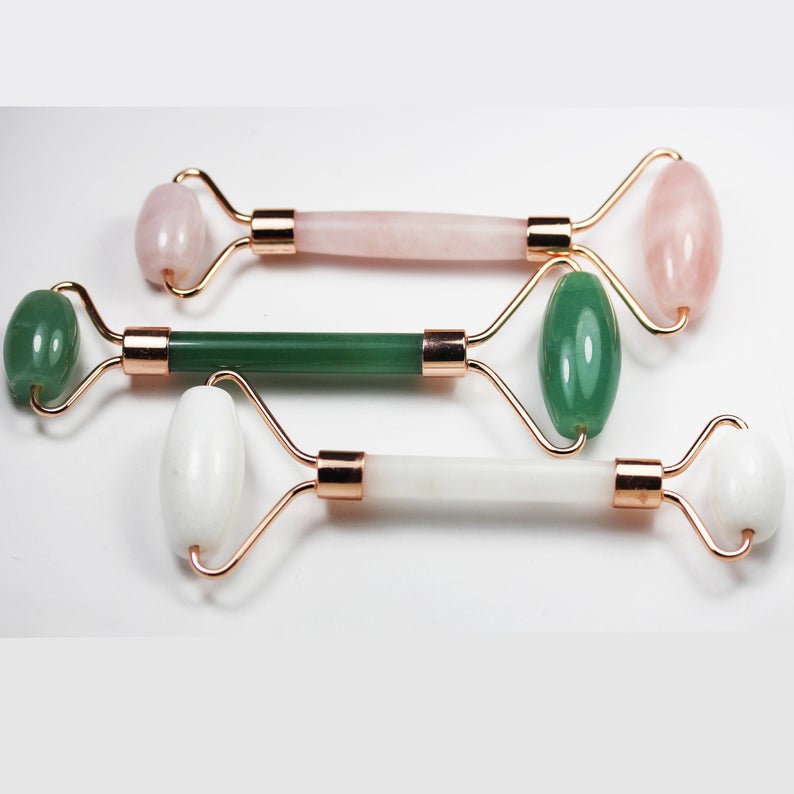 Your maid of honor will love this handy jade roller that she can easily take with her anywhere. This elegant and easy-to-use item stimulates facial blood flow and reduces puffiness and fine linesgiving her a fresh-looking face all day.
Gift Idea #10: Bath Bombs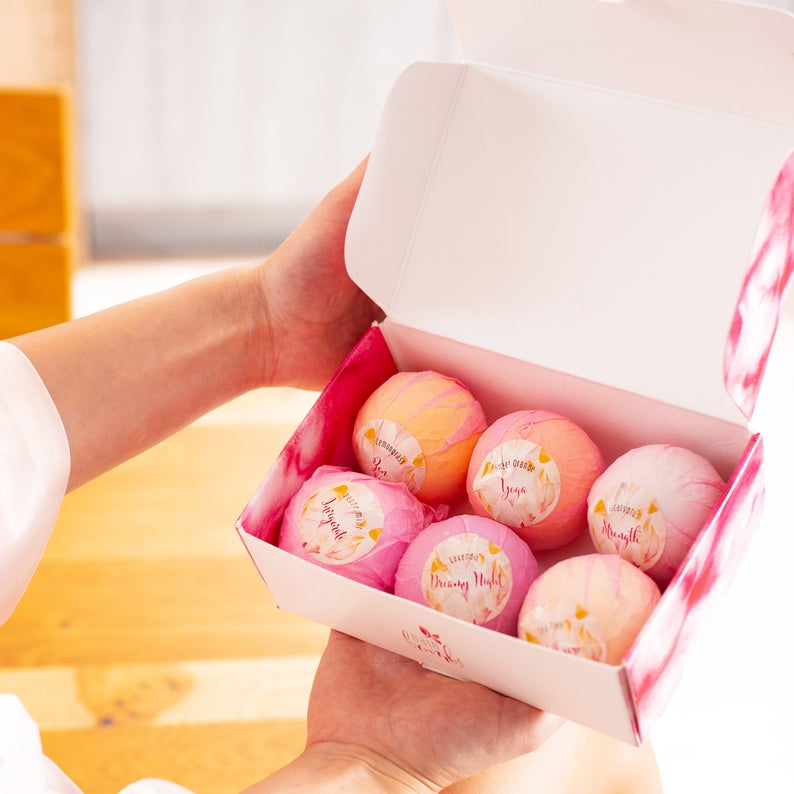 Bath bombs can turn a simple bath into a luxurious escape. Is your MOH always on the go? While she can't always go to the spa, you can bring the spa to her with spa-quality bath bombs. Give her something to look forward to after a busy day at work with these all-natural, aromatherapy bath bombs.
Gift Idea #11: Essential Oils Gift Set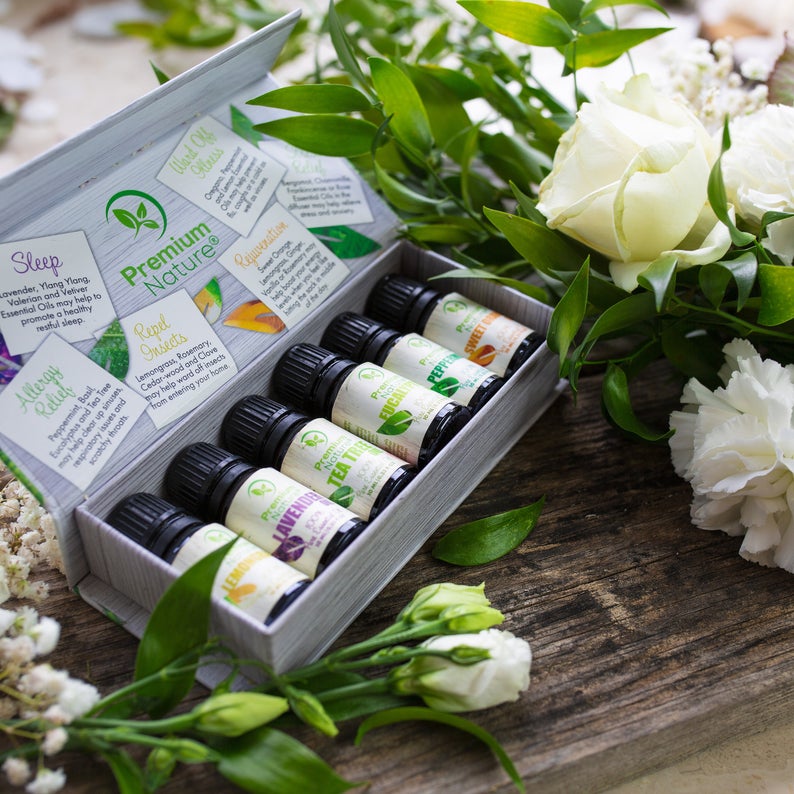 Essential oils might as well be called "magic ingredients." There are just so many benefits you can get from these oils! Your MOH can use essential oils for aromatherapy to relieve allergies and improve her breathing, sleep, and dry skin. What's more, she can pour the essential oils into a diffuser to distribute the fragrant scents into the air in her home.
This comes in a gorgeous box with the most useful and common essential oils for everyday use, including eucalyptus, lavender, lemongrass, peppermint, orange, and tea tree oil.
Gift Idea #12: Heat Pack and Eye Pillow Gift Set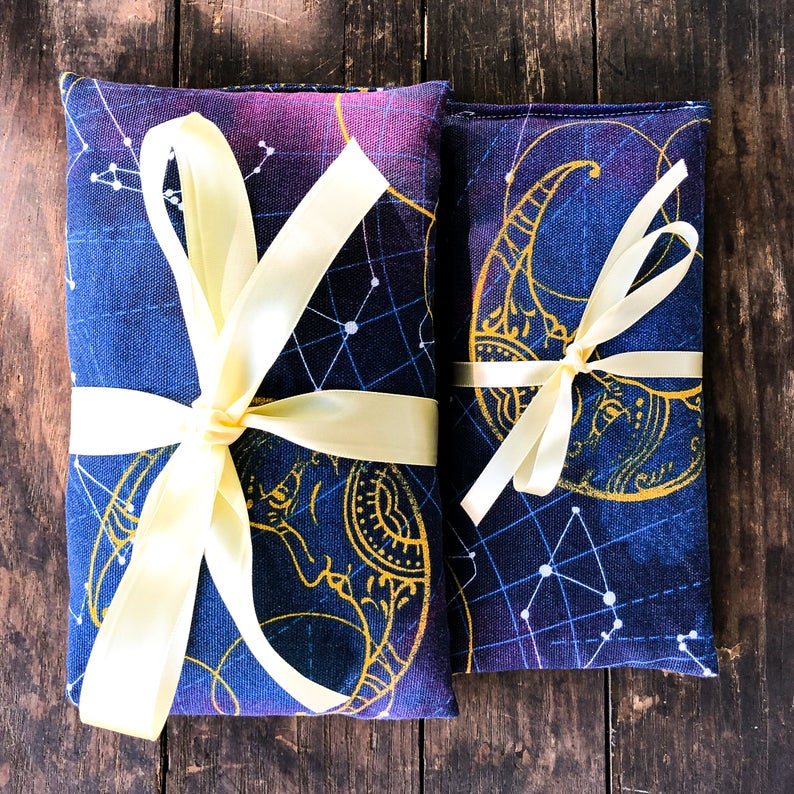 Any girl could use a nice heat pack with a calming lavender scent after a tiring day. This flax and lavender heat pack and pillow set is a great choice.
She can warm this up in the microwave or place it in the freezer for cold therapy; this heat pack and pillow has it all. The set is a gift that will keep on giving in the form of natural pain relief, relaxation, migraine relief, and a spa experience from the comfort of one's home.
Practical Maid Of Honor Gifts
Is your ever-reliable maid of honor the practical type through and through? These great gift ideas can add convenience and comfort to her everyday life.
Your maid of honor will surely appreciate these practical gifts, especially if you've put some thought into choosing an item that suits her specific needs. Here are great gifts you can give her during the holidays or on her next birthday.
Gift Idea #13: Pajama Set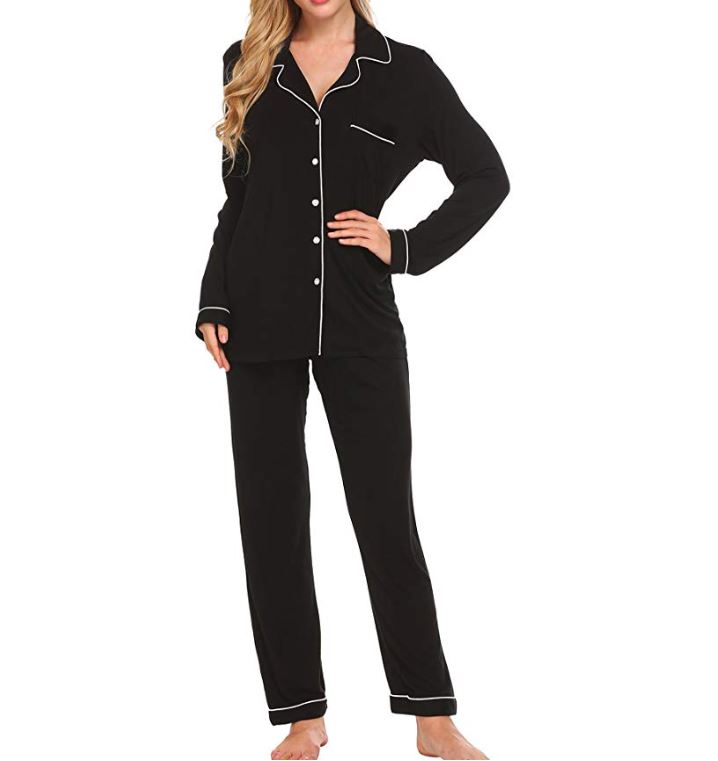 What better way to get some beauty sleep than with cozy and stylish pajamas? We usually don't splurge on nice pajamas for ourselves, which is why it's a delight to receive them as a gift. If you need a good option, your maid of honor will love this super comfortable long-sleeve pajama set.
Gift Idea #14: Purse Organizer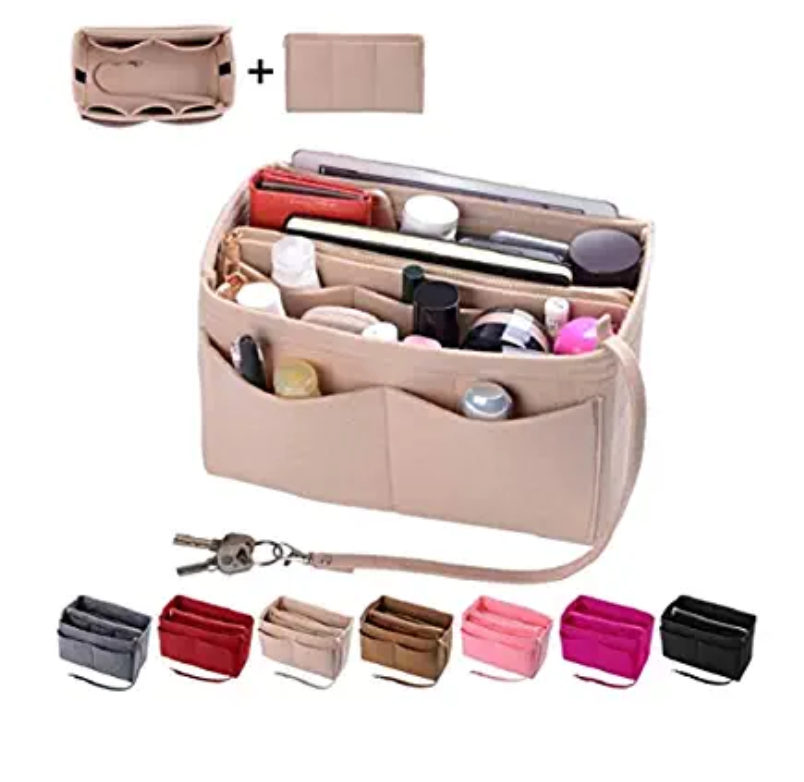 Looking for a gift that can make her life easier? Save your MOH from the hassle of fumbling through her purse for her keys or lipstick. A purse organizer will keep everything tidy and accessible in her bag. This option is lightweight, with multiple pockets and high-quality fabric.
Gift Idea #15: Elegant Lunchbox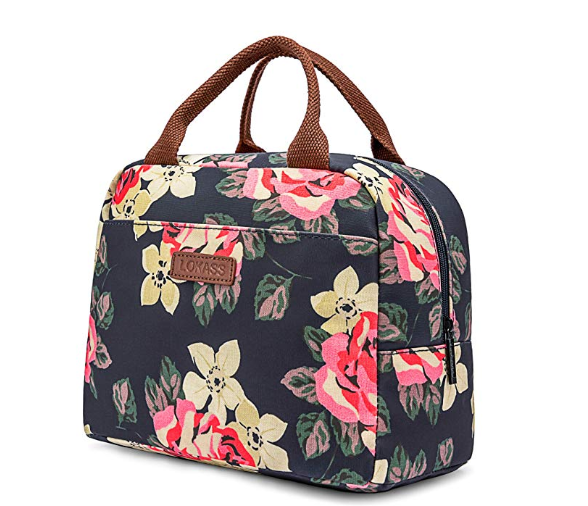 Has your maid of honor been meaning to do her own meal prep for healthier lunches at work? Or maybe she already has, but she feels slightly uncool for lugging a clunky lunchbox to the office. Say no more. This trendy lunch bag looks as good as a handbag. She can look forward to fuss-free packed lunches with this bag that will keep her looking sleek and professional.
Gift Idea #16: Planner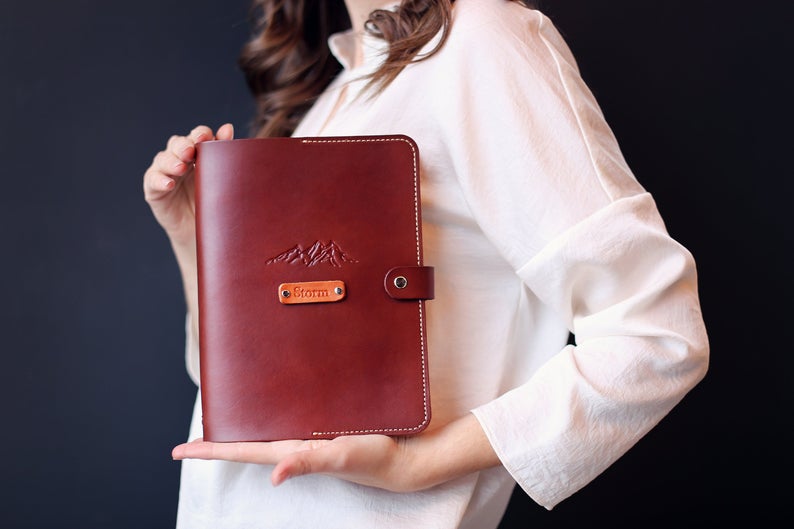 This gift idea is both practical and personalized. If your MOH loves to write, jot down her ideas when inspiration strikes, plan out her weekly schedule or tick off boxes from her to-do list, she'll love this leather planner with a personalized engraving of her name. Classy and functional!
Gift Idea #17: Portable Blender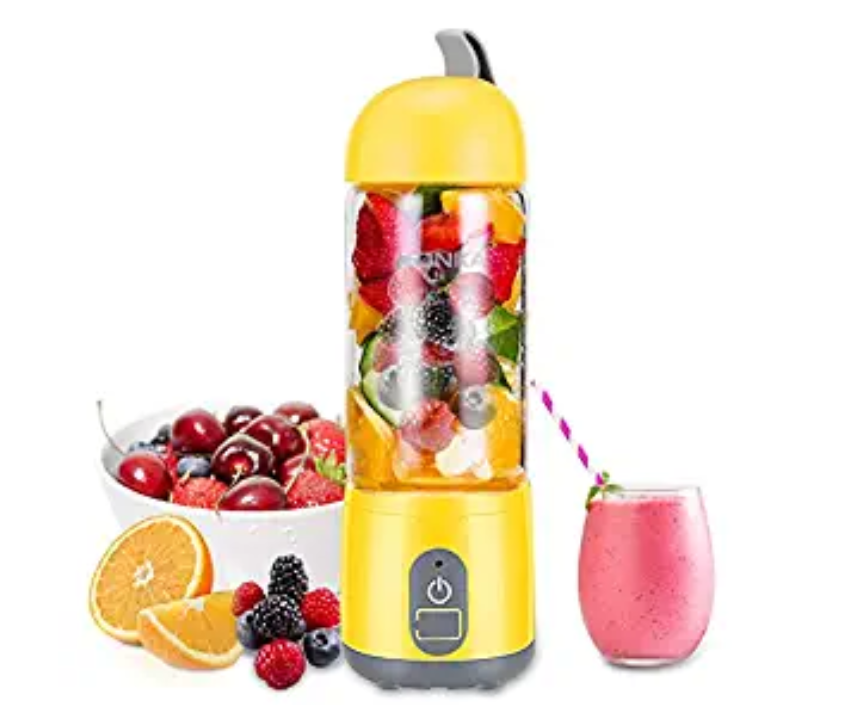 This portable blender is perfect for the girl on the go. Your maid of honor can easily and quickly make juice, smoothies, or milkshakes with this handy appliance.
The blender converts into a bottle, which she can quickly detach and grab on her way out as she starts her day. The blender can work up to 20 times when fully charged, making it the perfect travel companion.
Gift Idea #18: Letter Board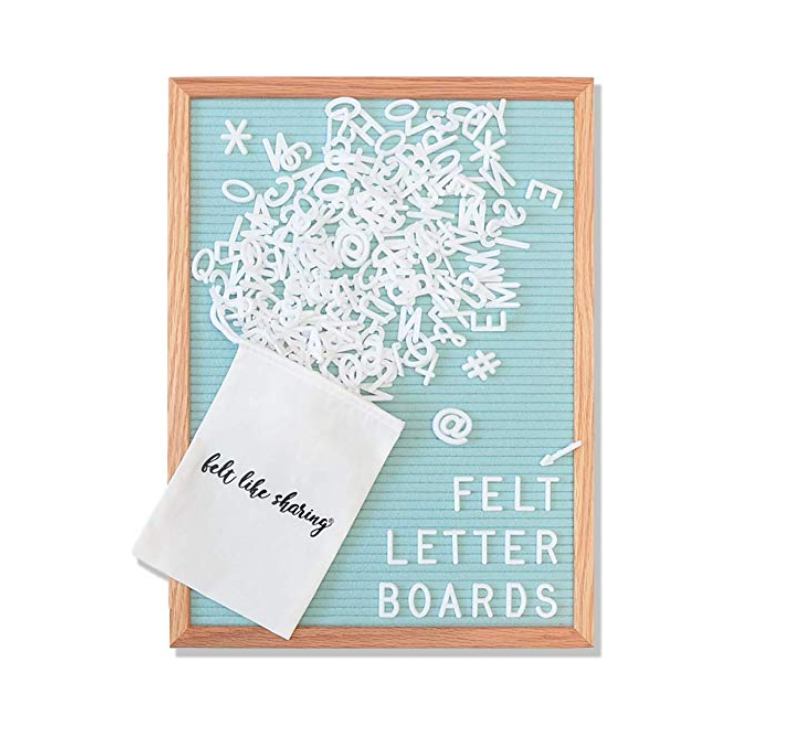 As your values and preferences evolve, so do the items you keep around in your house including the art you hang on the wall or keep on your desk.
Give your maid of honor a letter boardthat she can constantly update with her favorite quote or mantra. You'll be giving her a gift that she can personalize with inspiring words that she can see every day.
Gift Idea #19: Bathtub Tray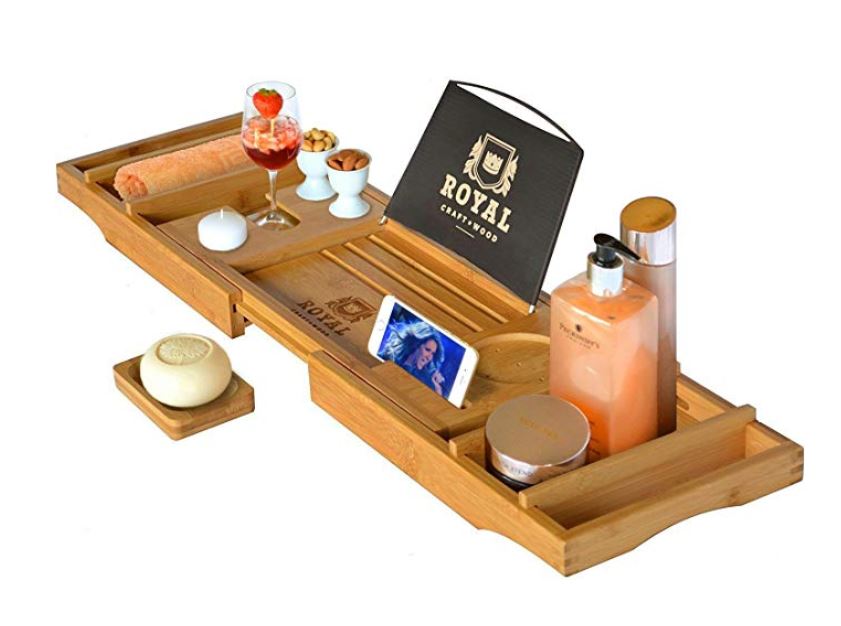 Reading a good book or drinking wine while relaxing in the bathtub? Yes, please! Whoever thought of this bathtub tray is a genius. Designed to fit most bathtubs, this waterproof tray can hold a book or tablet, wine glass, and bath accessories all at once.
Travel Gifts For Your Maid Of Honor
If your maid of honor loves (or wants) to travel, she'll surely appreciate these gifts. These items will bring convenience to any trip or simply keep her inspired to see the world. From practical to nice-to-have items, travel will become easier and more exciting with these items. Support her on all her future adventures with these useful and inspiring gifts.
Gift Idea #20: Scratch-Off World Map Poster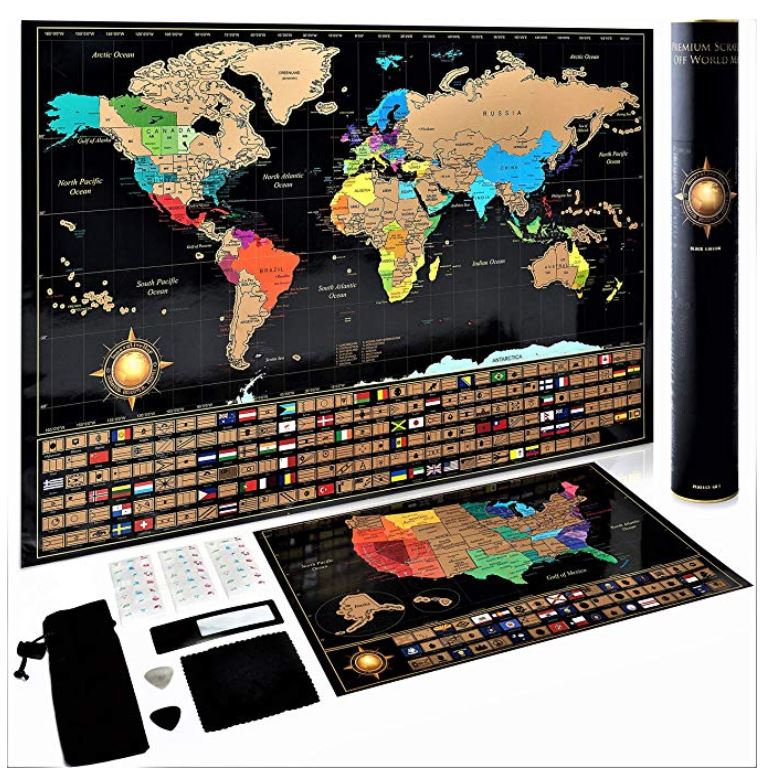 A will make a nice memento of all the places she's been. She can easily scratch off the places she's traveled and watch the beautiful, vibrant colors come out. What a sight it will be once she's visited so many places around the world! Get this world map in gift-ready packaging that's just as pretty as the gift inside.
Gift Idea #21: Instant Film Camera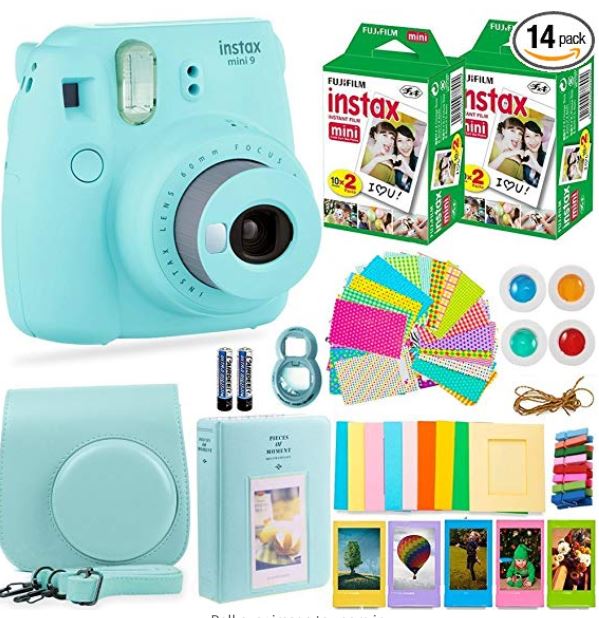 In this age of smartphone cameras and digital photos, instant prints from film cameras offer a magical experience. There are no do-overs once you press the button, which means you capture the raw and spontaneous moments. Want to give your maid of honor such memories to look back on? Give her an instant film camera that she can take with her on her travels. Think of all the nice photos and memories she'll be taking back home.
Gift Idea #22: Travel Bottle Set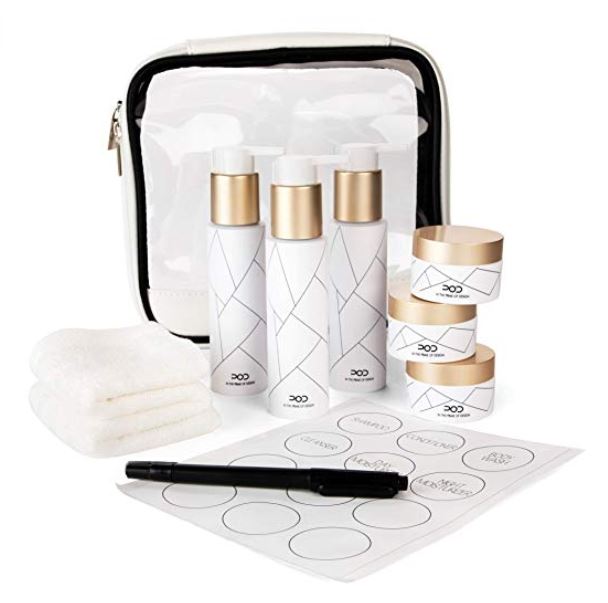 Packing beauty products and toiletries can be quite a hassle for any traveler. If you've had to bring bulky bottles or opened your luggage to find sticky spills, you know what we're talking about.
A travel bottle set is a simple solution to this inconvenience. This travel bottle set is not only practical but nice to look at. We're talking luxury design and leak-proof, airtight seals. Get your maid of honor this gift so she can worry less about the packing and enjoy more during her actual trips.
Gift Idea #23: Portable Pillow And Sleep Mask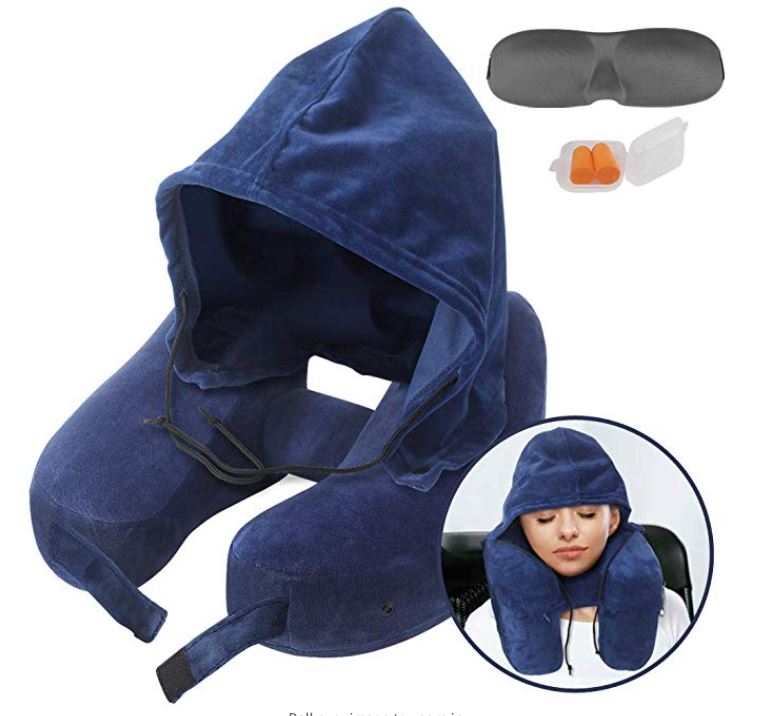 A neck pillow and sleep mask is a staple in any savvy traveler's bag. When sitting in the plane, you want a pillow that can support your head, neck, and chin for ultimate comfort. This portable pillowinflates in 3 seconds, allowing for quick and no-fuss use. Unlike other neck pillows, this one is lightweight (10 ounces) and not bulky. As a bonus, you get an eye mask and earplugs for maximum travel comfort. It even has a nifty pocket for your phone so you can enjoy some music until you fall asleep.
Gift Idea #24: Portable Waterproof Bluetooth Speaker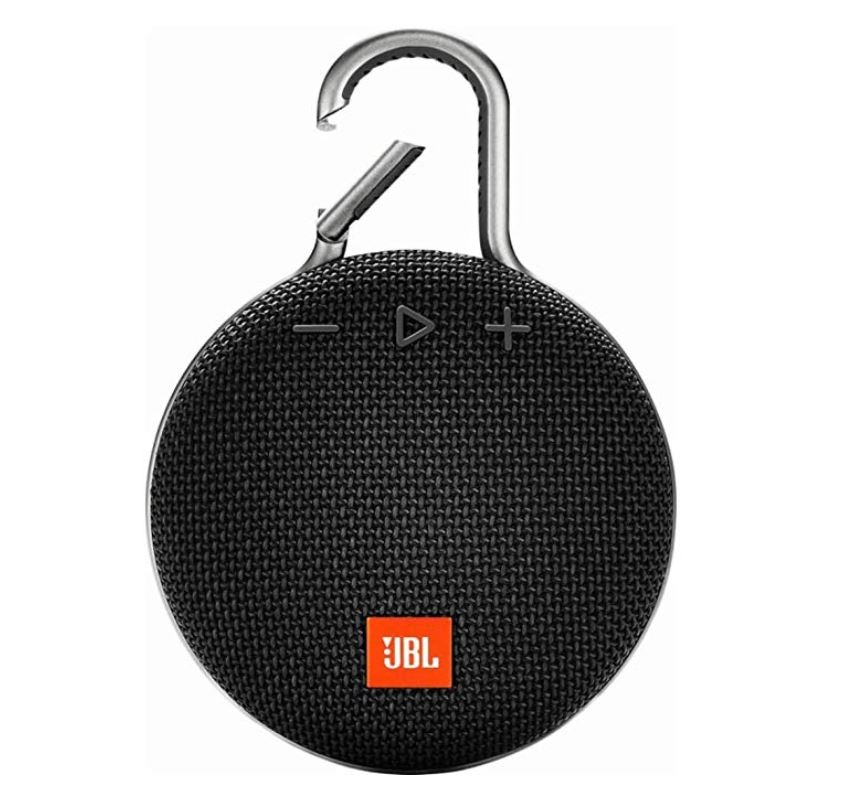 Your maid of honor can benefit from this in so many ways. For starters, the speaker provides a high-quality and loud sound despite its small size. It's also durable and waterproof, which means music from wherever, whenever be it in the shower, bathtub, or by the beach.
The benefits are endless with this device. Paired with a phone or tablet, your maid of honor can listen to her top playlists, tune in to informative podcasts, or stream her favorite Netflix shows. This reliable speaker is also great for impromptu movie nights with friends or family.
Gift Idea #25: Foodie Travel Book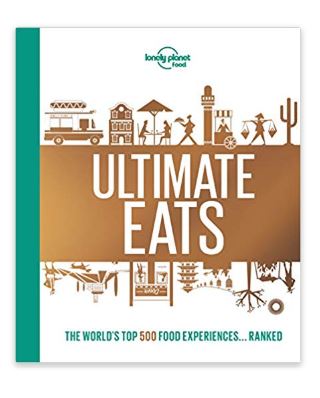 Who wouldn't want a restaurant recommendation from the world's top chefs, food writers, and travel experts? With the multitude of information online, a good book like
Lonely Planet's Ultimate Eats puts all the information you need in one place. In this book, food and travel experts share their favorite gastronomic experiences to bring you a mouth-watering list of the 500 best dining experiences in the world.
If your MOH has a heart for food and travel, give her this book, which she can use as a foodie bucket list. The list includes exciting experiences like oyster slurping on the Tasmanian Coast, eating Texan slow-cooked beef brisket, and rolling up for a sushi masterclass in Tokyo. More than the food, this book discusses the culture and what makes each culinary experience so special. Talk about food for thought!
Give her the gift of meaningful and enjoyable experiences with a book that will lead her to the world's most thrilling culinary destinations.
Other Maid Of Honor Gifts
We've gone through the personalized gifts, practical items, and nifty travel gifts, but we thought the items below deserve to be part of this list, too. Whether it's to add some luxury to her life or to help her start a new hobby, your maid of honor will be happy to receive one of these gifts. You might even decide to get one of these items for yourself!
Gift Idea #26: Hotel-Quality Pillows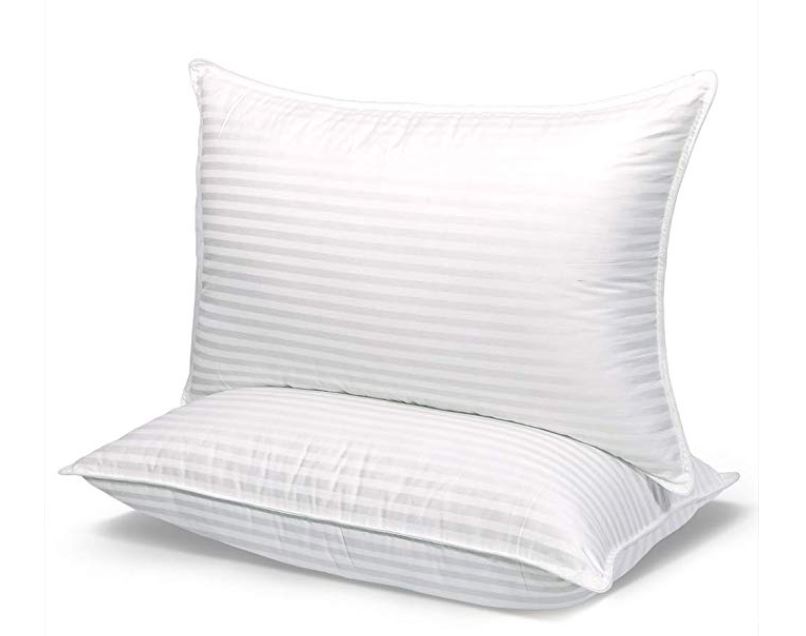 Have you ever buried your face in those fluffy and super comfy hotel pillows and wished you could take them home? Good news: you can make that dream come true for your maid of honor! Give her that hotel luxury by getting her cozy, hotel-quality pillows so that every night can feel like a staycation.
Nothing exudes more luxury than high-quality linen. Pair those comfy pillows with these embroidered lace pillowcases for a classy touch.
Gift Idea #27: Jane Austen Book Set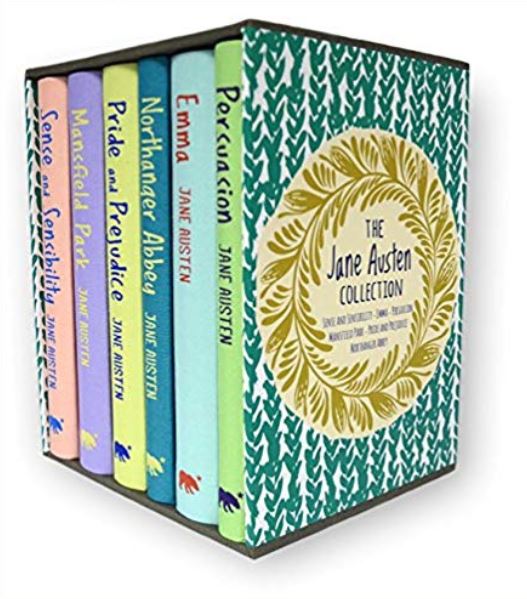 It's fitting to give a Jane Austen collection to your maid of honor who is strong, smart, and beautiful just like the female characters in the acclaimed author's books. This Jane Austen book set is packaged in a beautiful hardcover with modern design. The book set features Jane Austen's most popular books, namely, Northanger Abbey, Pride and Prejudice, Sense and Sensibility, Mansfield Park, Persuasion, and Emma.
The six books nicely fit into a matching hardcover slip-case, which would make a great display on your maid of honor's bookshelf along with her other beloved books.
Your MOH is bound to enjoy these books, which have been in print even after more than 200 years. She'll surely enjoy Jane Austen's wit and humor in these stories, ultimately taking away a nice message that women's strengths come in many forms beyond society's definitions.
Gift Idea #28: Red Wine Glasses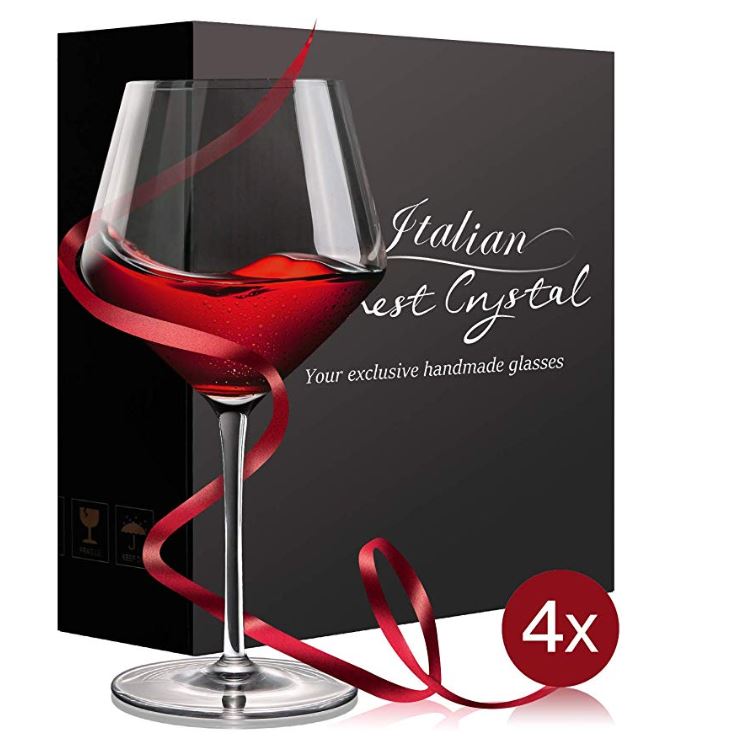 If you want to give her a classy gift, red wine glasses are a perfect option. You can even go all-out with crystal wine glasses, perfect for the wine nights and Netflix binges you'll have together. Crystal wine glasses are your most high-end option; these items are individually mouth-blown by skilled artisans using thousand-year-old Italian craftsmanship techniques. What makes crystal wine glasses different from machine-made glasses, you ask? Crystal wine glasses are lighter, thinner, and look more graceful than machine-made glasses. Now that's luxury!
Gift Idea #29: Selfie Ring Light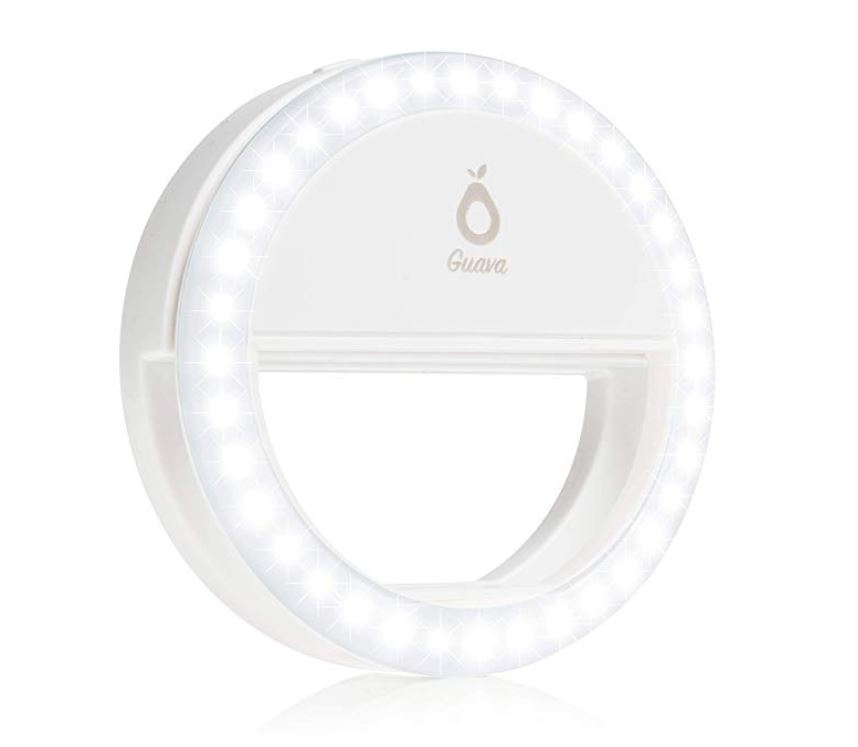 Your MOH will thank you for all the amazing selfies she'll be able to take with this ring light. She can say goodbye to grainy pictures and poor lighting and hello to stunning photos.
An LED selfie ring makes it much easier to take high-quality selfies that will make her look great. Using it is simple; she just needs to clip on the selfie ring, turn the light on, and snap the perfect photo. This ring light has adjustable brightness levels, giving the option of warm, cool, and mixed lighting.
Make sure she gets to effectively capture her glammed up looks with lighting she can take with her everywhere. More than just selfies, this ring light will make her look professional during video calls, too.
And this item isn't only for taking pictures. She can also use this as a mirror light for accurate makeup or touch-ups.
Gift Idea #30: Indoor Herb Garden Starter Kit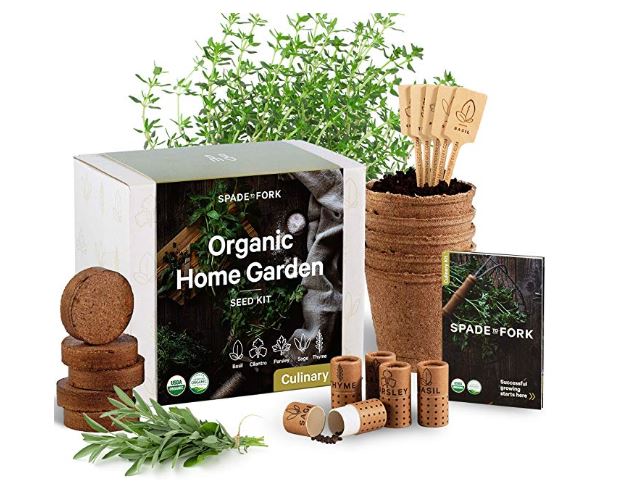 Think your maid of honor could try out a new hobby or would love healthy herbs from her own indoor garden? Get her this indoor herb garden starter kit which is a non-intimidating way to get into gardening. The kit contains common herbs like basil, cilantro, parsley, sage, and thyme. She'll be proud to spice up her gourmet meals with herbs that she personally grew from her own garden.
If your MOH lives in an apartment or has limited space, don't worry. These herbs grow perfectly on a window sill or even on a countertop. The greens will also add a nice touch to her kitchen. The best part? These herbs are 100% certified organic and non-GMO, making it both healthy and beneficial to the environment.
And there you have it! Any of these gift ideas will be a great way to make your maid of honor feel as special as she's made sure to make you feel on your wedding day. These gifts are small gestures that symbolize your huge appreciation for everything that she does to brighten up your life.