If you are looking for a list of great best man gifts, then this article will give you some amazing ideas to choose from!
Weddings are joyous occasions shared not only by the couple but with their families and friends as well. Wedding planning, on the other hand, while it can be fun, can also be an ordeal.
Picking gifts for those that have helped you, is a hard decision to make – should you try and find something that is unique or should you stick with the tried and true. What about the price? Is there something you can find that's both unique and inexpensive?
Gifts for the bridesmaids and mothers are fairly easy. There's an extremely long list of interesting items that can be found. But what about your best man or your groomsmen? Those may be a little bit harder to find.
At one point or another, we've found ourselves wondering what present to gift a special man in our life and often we settle with simple things like their twenty-fourth mug or the ninth pen they received since their last birthday.
Your wedding day doesn't have to be special only for you, make it special for your best man too. Keep reading our article and you might just find the perfect gift idea for the best man who's got your back no matter what!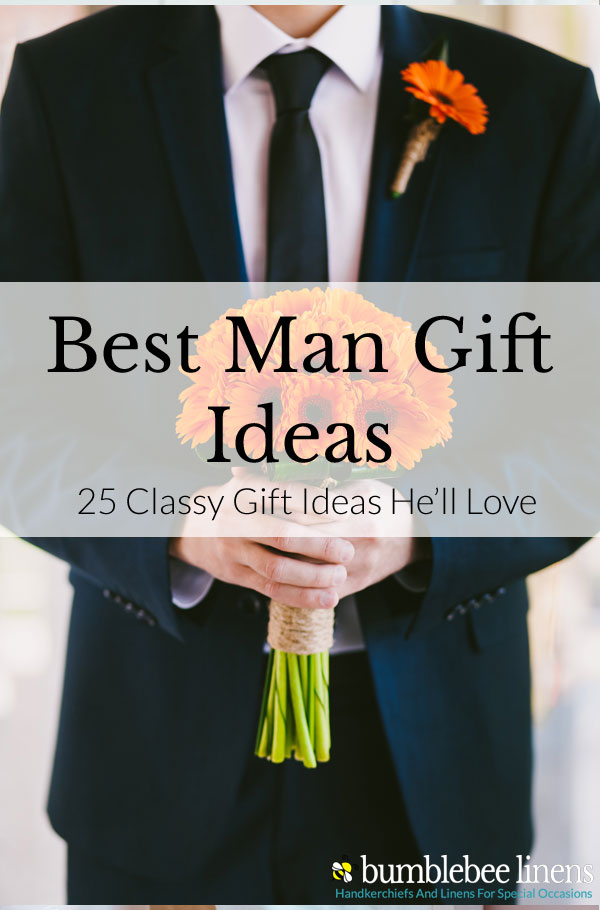 Best Man Gift Idea #1: Monogrammed Handkerchiefs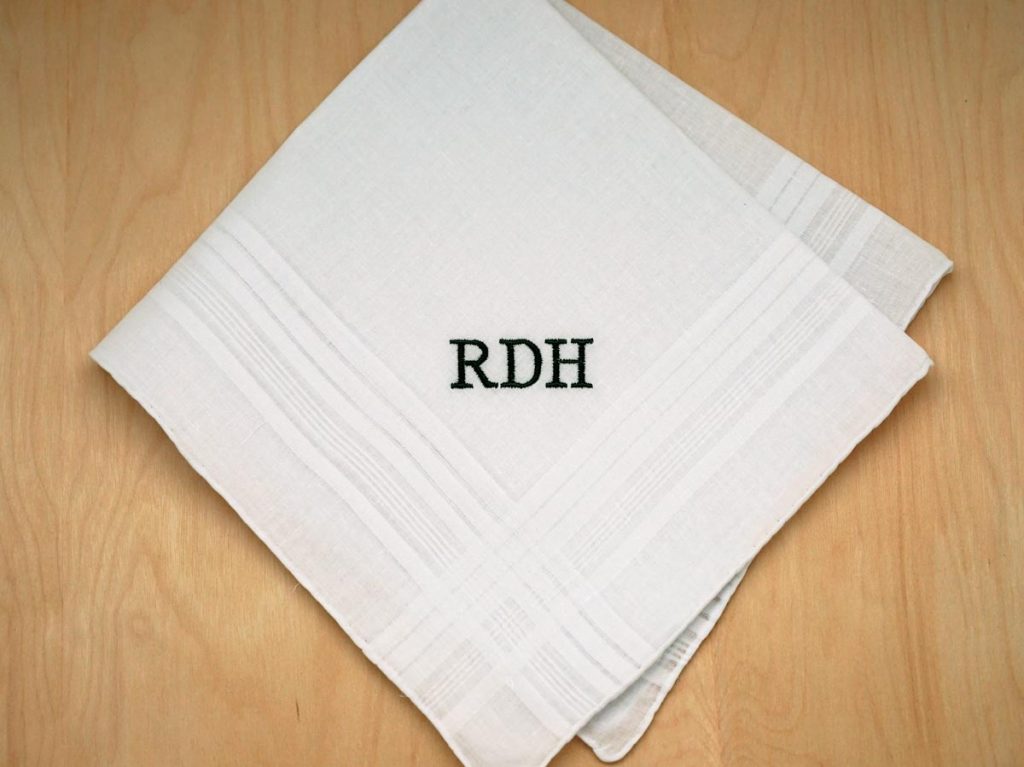 From our very own store, we have simple yet timeless handkerchiefs personalized with their monogram
Not only is the quality of both the handkerchief and the stitching top-notch, the options for customization are also something we're proud of. You can choose everything from the type of handkerchief used, the design, the font, and the color of the thread. If you want something more than just a monogram – say, a quote, a date, a short message – we have this for you too
Handkerchiefs as gifts are not only traditionally appropriate but they are also useful during your big day and afterwards. Gift something extra special to your best man with our creative selection of monogrammed handkerchiefs and feel at ease knowing that Bumblebee Linens will have it shipped to you in a timely manner!
Best Man Gift Idea #2: Personalized Whiskey Decanters
If your best man likes relaxing over a cocktail after a long day, a personalized whiskey decanter would make an extra special gift for the man that has your back.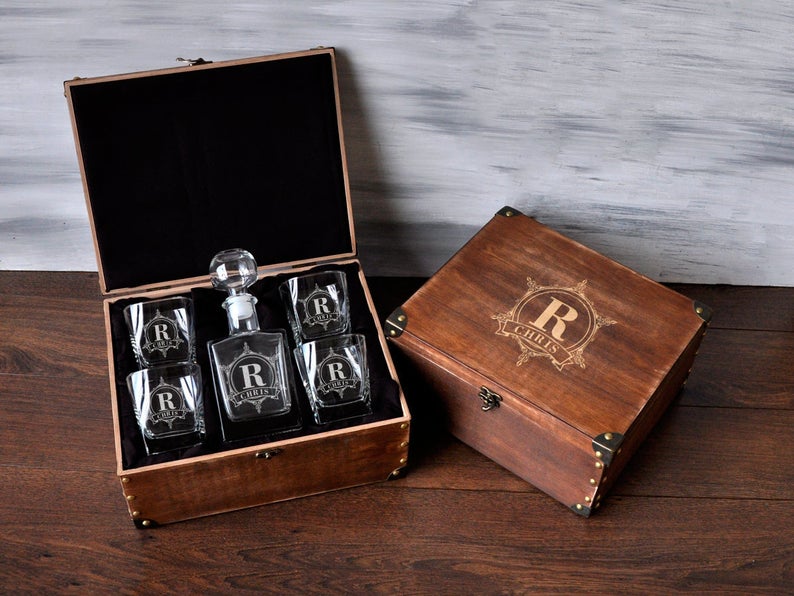 This particular whiskey decanter set comes with an engraved decanter, high-quality European glasses in a set of 2, 4 or 6 depending on your choice and is set in a cushioned vintage wooden box with your choice of design engraved on the front.
This set of decanter and glasses makes for a luxurious and fancy gift for your best man!
Best Man Gift Idea #3: Set of Monogrammed Shaving Tools
Shaving is an essential part of most men's grooming regimen. Make it extra fancy for your best man by gifting him this set of monogrammed shaving tools.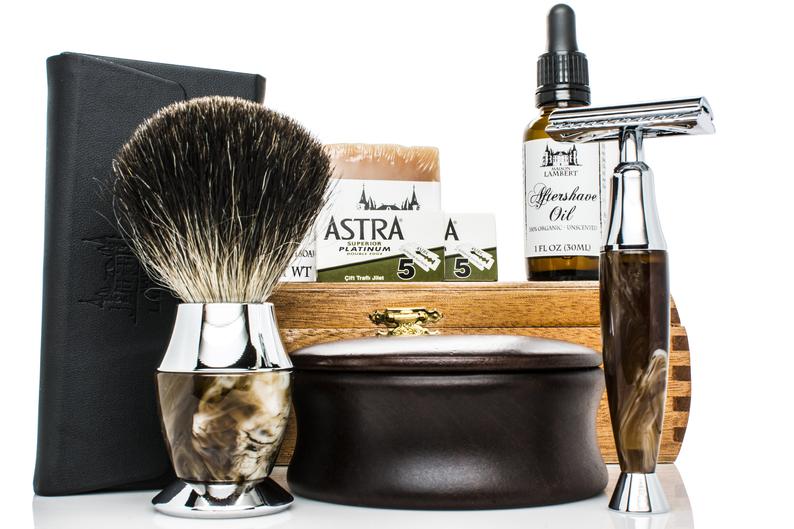 Made with porcelain and chrome, this set will complement any type of sink or counter. The set contains a razor compatible with Mach 3 blades, a soft badger brush and a shaving cream bowl all engraved with a single letter at the top.
Give your best man the treat of a quality barber-shop type shave with this gift!
Best Man Gift Idea #4: Custom Bobblehead Figurine
If you're looking for a more fun type of gift, then this is the gift for you.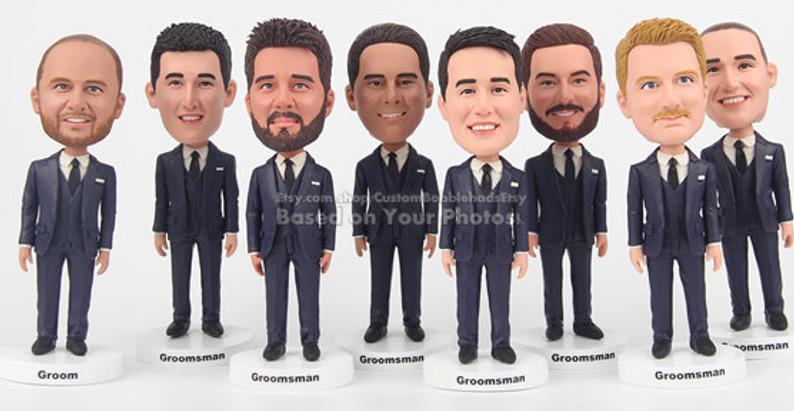 For some reason, seeing a smaller, plastic version of yourself is both funny and flattering, comparing your likeness to it, despite the cartoonish style is endlessly amusing.
This shop sells a set of 8 handcrafted polymer clay bobblehead figurines that you can give as a gift not only to your best man but also to your groomsmen as well. After sending in photos of your best man and your groomsmen, you can select a pose from the ones already provided or communicate with the artist for a truly custom pose. The artist will then design a bobble head in their likeness
Not only are they eye-catching and fun, but they're also a total conversation starter. This gift will have them talking about your wedding for years!
Best Man Gift Idea #5: Ultimate Beard Grooming Kit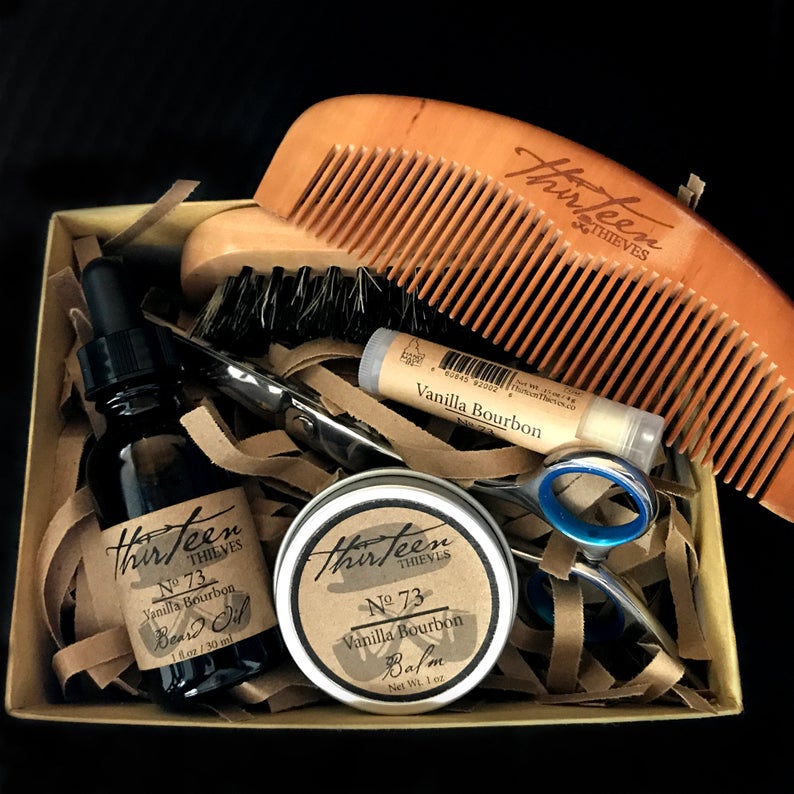 Any man with a fantastic beard knows that a beard grooming kit is their buddy and a must have. If your best man has a glorious beard then it might be in your best interests to spoil him with this.
This grooming kit comes with everything a man needs for their beard and skincare. The set comes with all-natural, handmade beard balm, beard oil and mustache wax with your choice of creatively named scent! Aside from that, the set includes a military-style boar bristle brush with a hardwood handle, a handcrafted cherry wood beard comb, and high-quality professional barber shears.
All of it comes in a simple but classy recyclable box that leaves very little to no more work on your end!
Best Man Gift Idea #6: Personalized Poker Set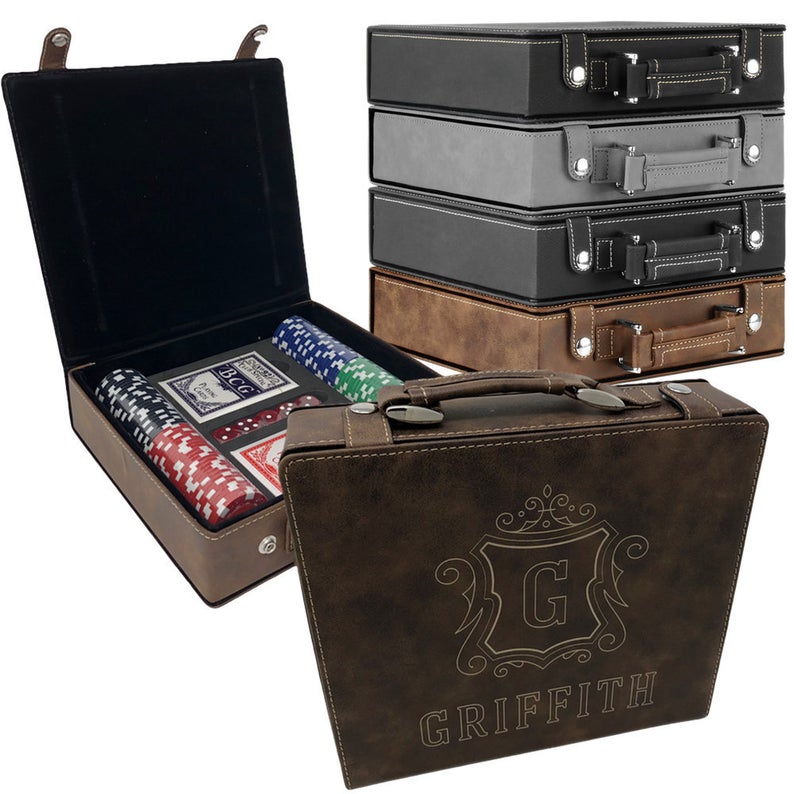 If you're looking for a gift that's not only amazing but can be used for future get-togethers then this gift is perfect for you .This poker set contains 4 colors of heavy clay chips, 5 dice and 2 sets of playing cards; perfect for poker night with the boys. The case is made from leatherette and engraved beautifully with a design of your choice!
With this fancy custom poker set, you're ready for game night!
Best Man Gift Idea #7: Fancy Engraved Wooden Dice Set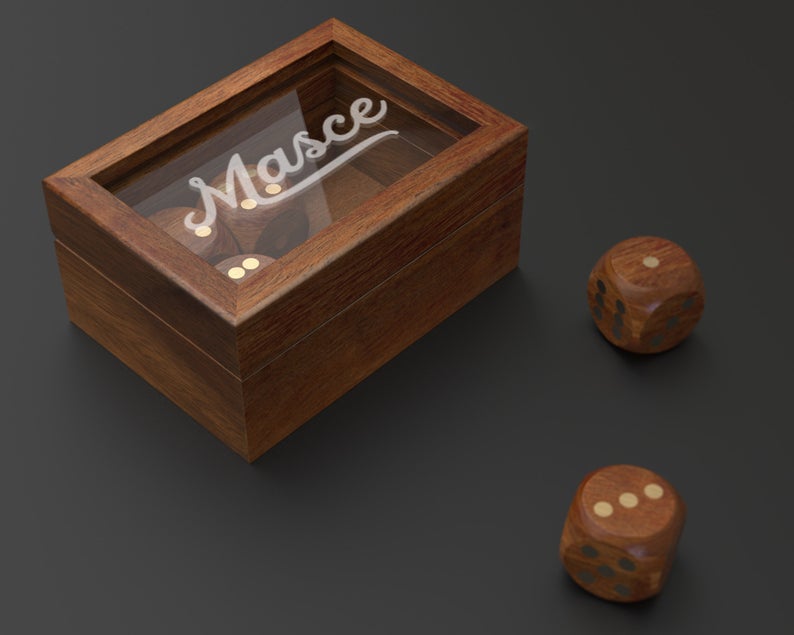 If you and your friends like tabletop games, then this might be a great idea for a gift!
Inlaid with brass, this 5-piece dice set isn't just for play but also a treat to the eyes. The name of your best man can be also be etched into the glass cover of the hardwood box it comes with.
Personalized, classy and useful, this is a perfect addition to any man cave!
Best Man Gift Idea #8: Personalized Lighters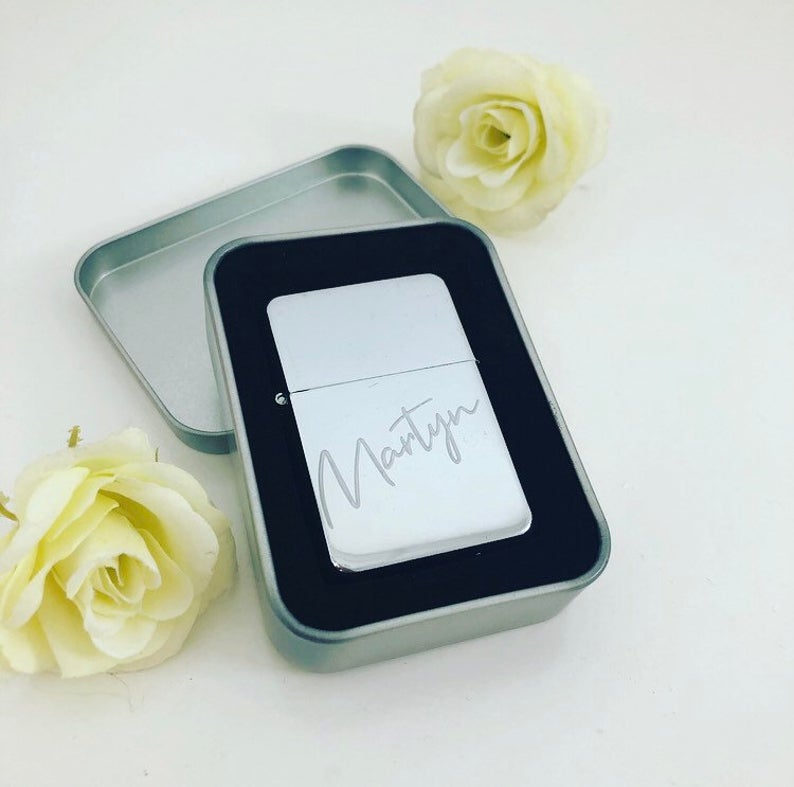 Looking for something small, simple and useful? If your answer is yes then these personalized lighters are the perfect choice for you!
The zippo-themed lighters are made with stainless steel and have a shiny finish. While the lighters are sent empty for safety purposes, your best man can easily add any type of lighter fluid to it.
You can also choose whether you want it to arrive in a white stock box or a metal tin that can also be engraved with your best man's name!
Best Man Gifts #9: Embroidered Canvas Weekender Travel Bag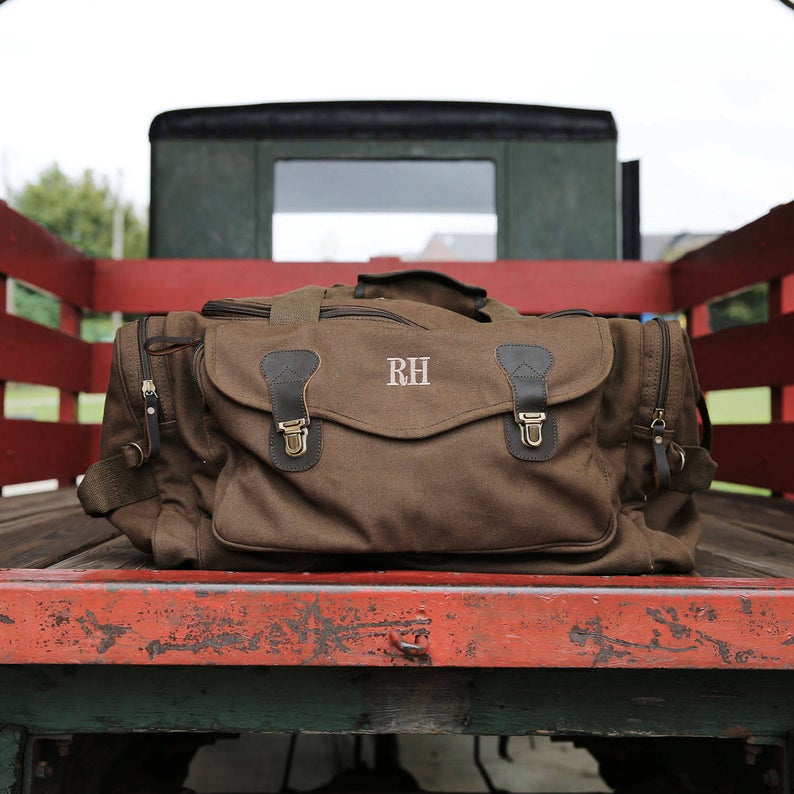 Is your best man the traveling or camping type? This might be a perfect gift for him!
The vintage look of this weekender travel bag is perfect for any man who wants to look stylish even while out camping or traveling to various destinations. The canvas bag is embellished with leather and antique brass hardware.
The zippered pocket with a flap and brass locks makes sure that your best man's things are kept secure while the side pockets allow for extra storage. It's perfect for a long weekend out and about!
Best Man Gifts #10: Small Personalized Barrel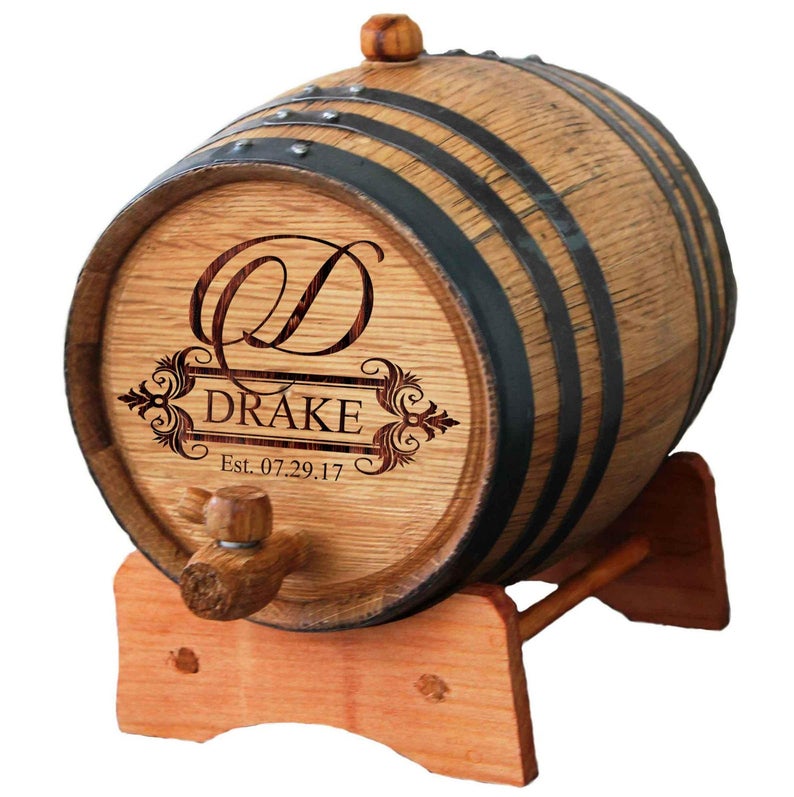 Tired of giving away simple shot-glasses or beer mugs? What about an entire barrel?
Yes, that's correct, there's a shop in Etsy that sells customized mini barrels, a perfect gift for a best man who loves his liquor.
The steel banded oak barrel comes in one, two or three-liter sizes, is fully functional and can be used to age or store any type of liquor or spirit. It comes with its own stand, spigot, and bung, perfect for easy drink serving.
You can write up to three lines of text on the cover of the barrel and even choose which font style you'd like!
Best Man Gift Idea #11: Custom Engraved Tobacco Pipes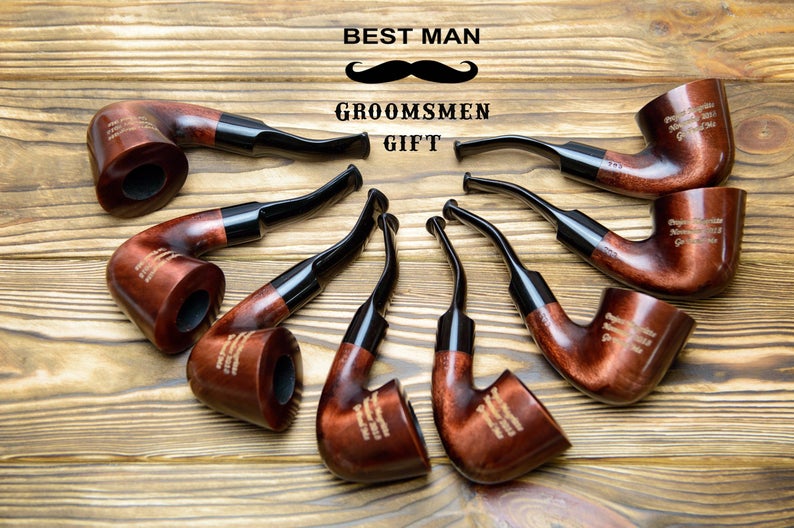 Another classy gift on this list is these custom tobacco pipes made from a company that's been making tobacco pipes since 1996. These are definitely high-quality pipes.
Made from a professional Ukrainian master, each pipe is made of high-quality materials. The bowl is from pear wood, naturally dried for at least 2 years, the stem made from Ebonite, shaded with high-quality Italian stain and finished with carnauba wax for that glossy, smooth finish.
Their engraving services are top-notch as well! You can choose to engrave anything on these pipes from words, dates, initials, monograms and even photos! Not to mention, each pipe is sent in a branded gift box with freebies!
Best Man Gift Idea #12: Personalized Cigar Box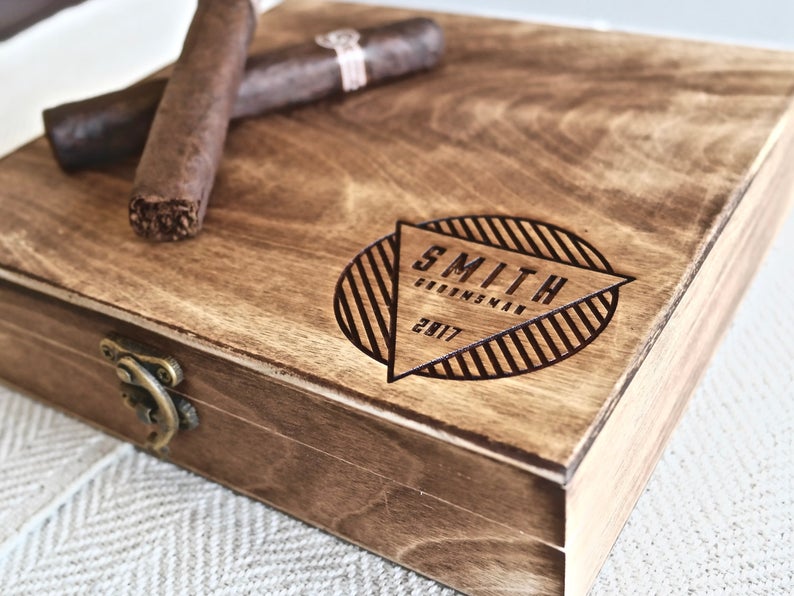 If your best man is a fan of cigars then this personalized cigar box is a simple yet special gift for him.
This cigar box is made to look rustic and antique, the imperfections of the birch plywood adding only to the charm.
With the option to add initials, dates and wedding positions for customization, this makes a lovely gift not only for your best man but your groomsmen as well.
Best Man Gift Idea #13: Personalized Gentleman's Gift Set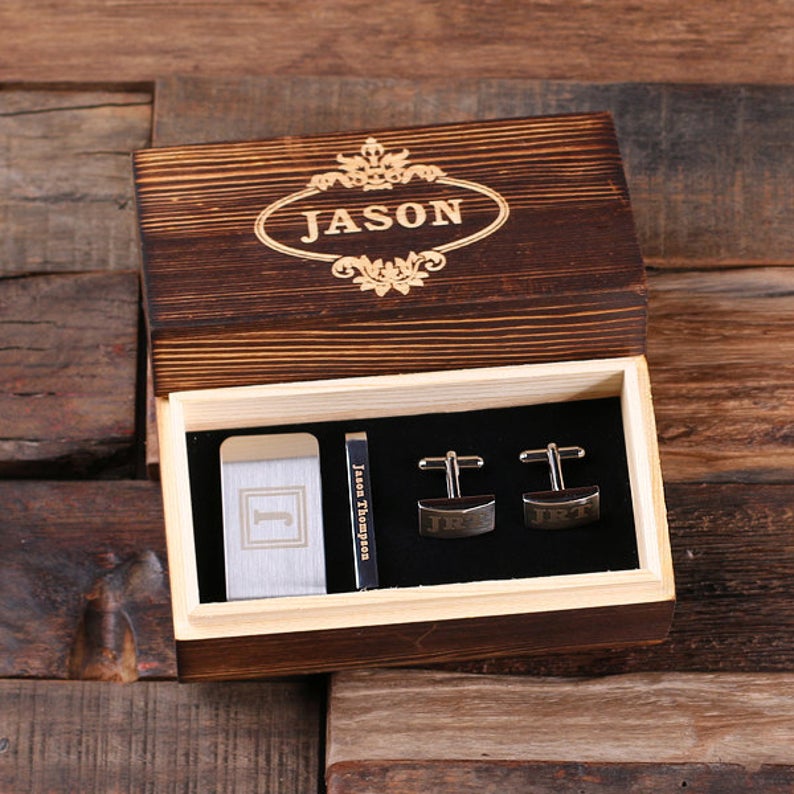 A snazzy suit deserves snazzy accessories and your best man deserves the best! This gift set compiles them all for you in a personalized wooden box.
In this box is every accessory your best man will need on your big day! Not only that, this gift set makes for a fantastic keepsake. Containing a pair of polished stainless steel cufflinks that you can customize with your best man's initials, a tie clip, and a money clip, your best man will be set for your day!
Best Man Gift #14: Engraved Beer Mugs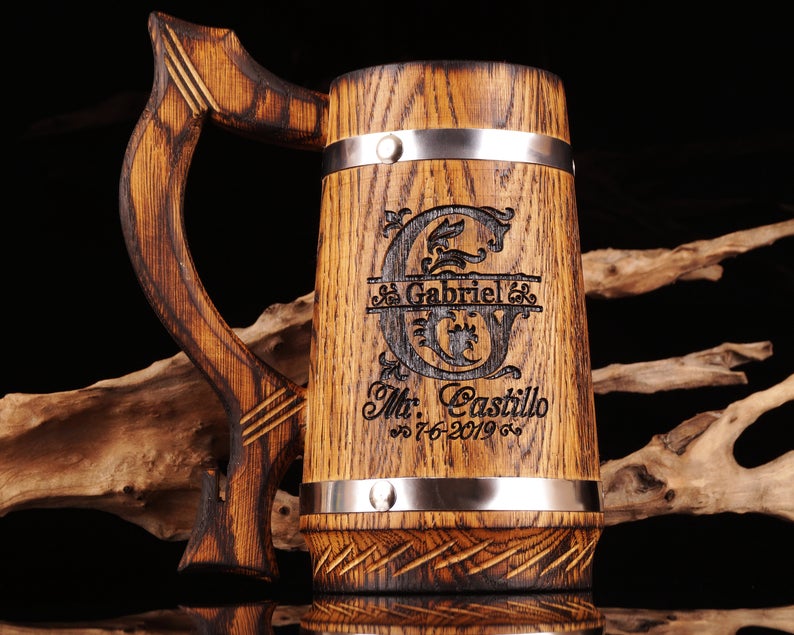 This gift is the perfect twist to a classic gift! Instead of giving your best man the common glass beer mugs with his initials printed on it, this beer mug is a step up from those!
Made of natural oak wood, this Viking tankard of a mug is a perfect gift for your best man. Complete with laser engraving of his name, crest, or anything you might want to put on it, this beer tankard is for the toughest and the most courageous of best men!
Best Man Gift #15: Rustic Wooden Photo Frame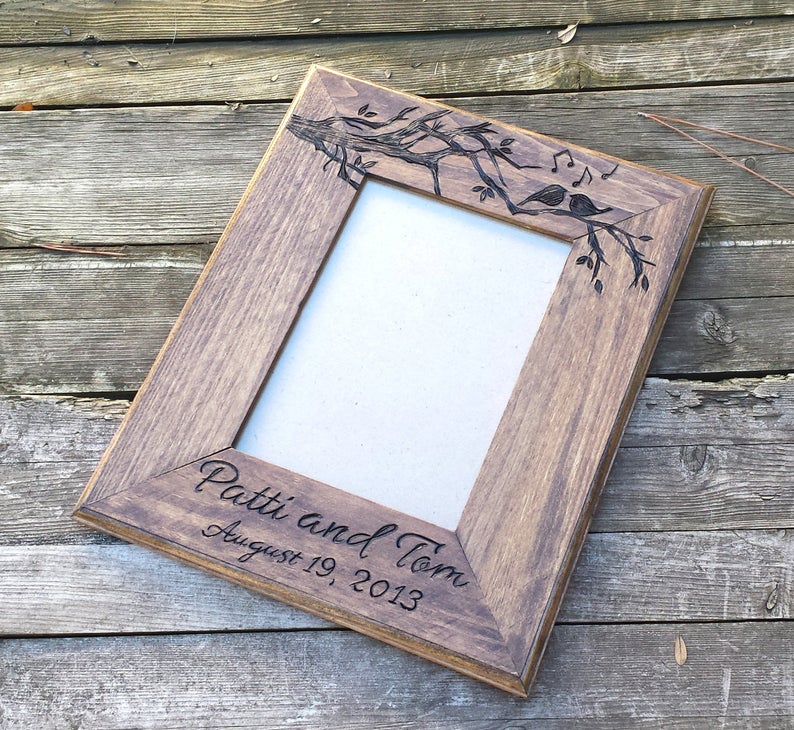 If you're planning a rustic wedding and is looking for a lovely rustic gift for your best man that he cannot resist but display in his house, then this rustic wooden photo frame is the perfect gift for you.
The frame itself is made out of an ebony-stained wood binding material that is constructed specifically to ensure the longevity of your frame. It's fully customizable, from the frames to the message and patterns on it. It also comes with glass and custom made easel back.
Beautiful memories deserve to be put in a beautiful frame. Preserve yours with this gift!
Best Man Gift Idea #16: Personalized Pocket Knife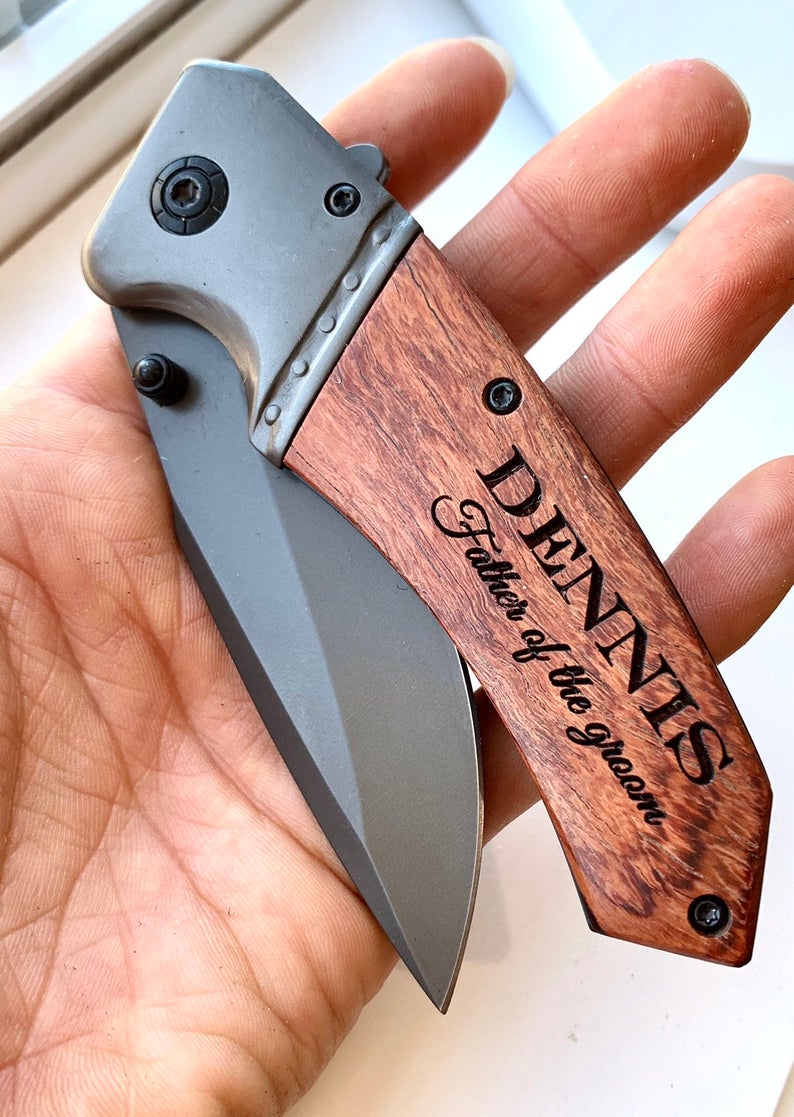 A pocket knife has many uses, but who would've thought that it'd also make a perfect gift for the best man at your wedding?
These personalized pocket knives don't only look good with the wooden handle, it also has a belt clip for easy carrying. The knife is also easy to use with a spring load.
You can print up to two lines and 30 characters on the handle as well! Super functional and perfect for everyday use!
Best Man Gift Idea #17: Personalized Hip Flasks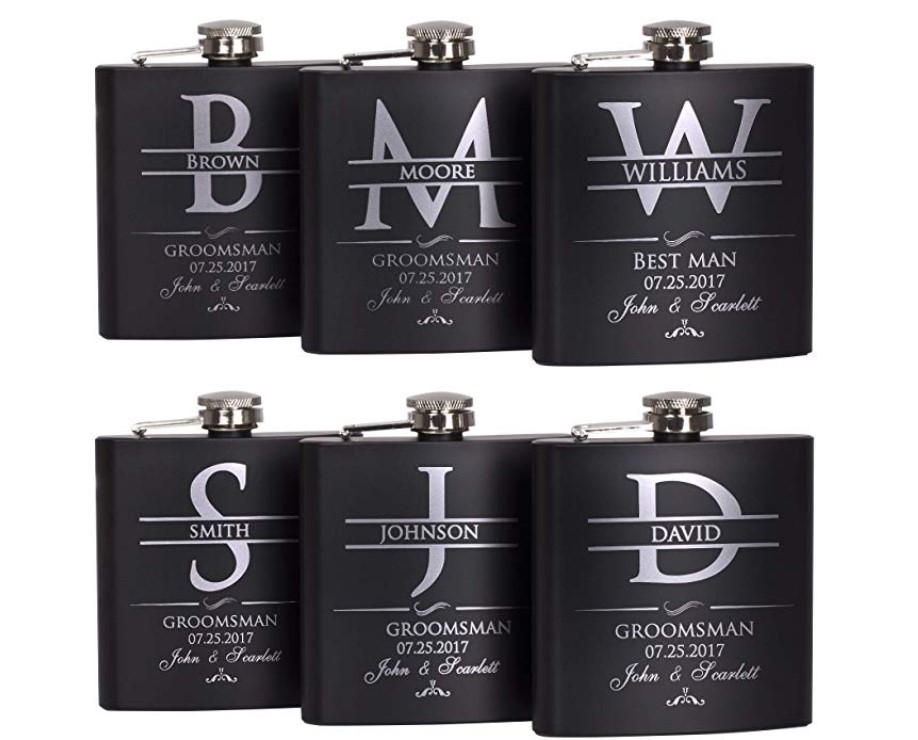 This gift comes as a set so not only your best man can receive this but also your groomsmen.
The set comes with 6 stainless steel flasks that can be custom engraved with initials and words! It also comes in a black gift box, ready to be given to your groomsmen and best man without any more work on your end, hence, saving your precious time.
Best Man Gift Idea #18: Wooden Phone Docking Station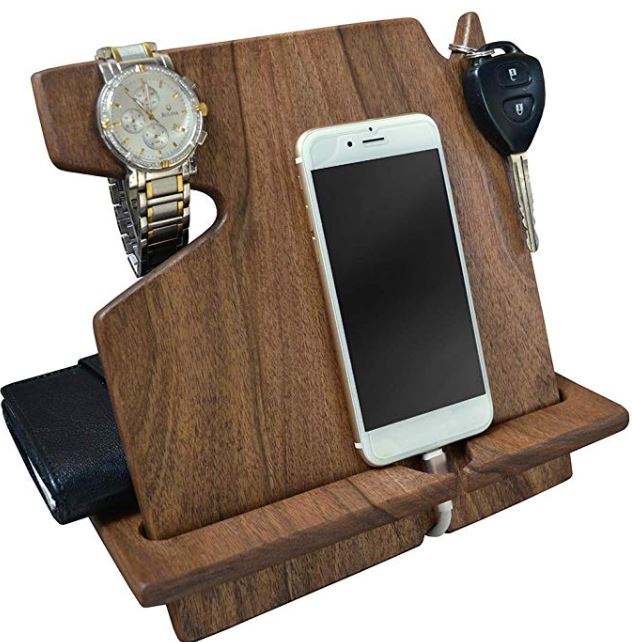 Here's a unique gift idea, not only is this perfect for any desk at home, this completely handmade stand is made by a master in making wood accessories specifically for gadgets.
These docking stations are made of top quality walnut wood, smoothed and applied with a protective agent to prevent excessive moisture or dryness from damaging the wood. The stand is foldable and is therefore easy to carry anywhere you might need it.
It's easy to assemble and lightweight which makes it perfect for travel! It also comes with several slots for other important items such as your watch, keys, and wallet.
If you want a gift with plenty of uses for your best man, then this one is the perfect gift for you.
Best Man Gift Idea #19: Grooming Kit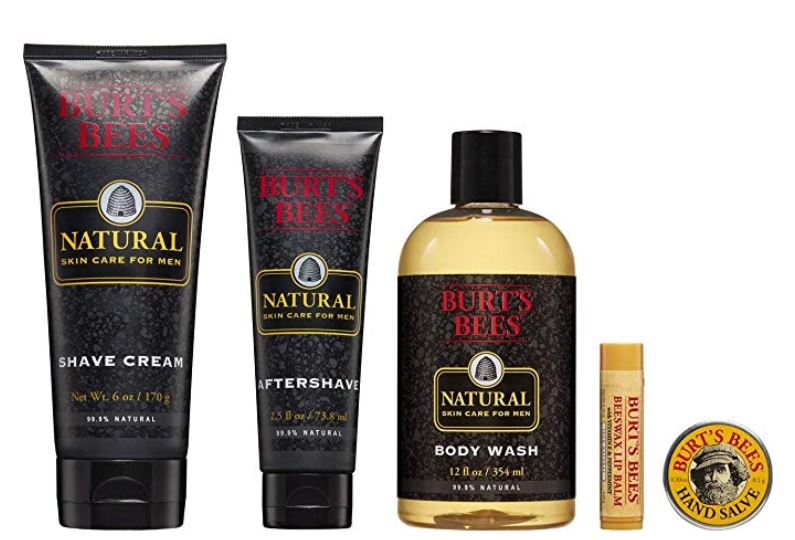 This grooming kit from Burt's Bees comes already wrapped which saves you time. It contains travel-size grooming items for men and comes in a lovely heritage tin. The set includes shaving cream, aftershave, lip balm, and a hand salve all made from high quality, natural materials.
This gift idea is simple, thoughtful and useful.
Best Man Gift Idea #20: The Man Can
What's The Man Can, you ask? It's a gift box containing all the grooming items your best man might need.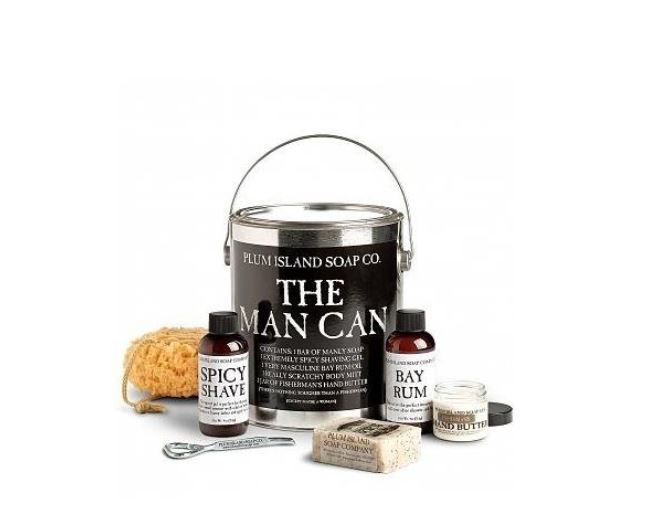 The Man Can includes a heavy-duty scrub soap, hand butter, spicy shave gel, bay rum oil aftershave, and a body sponge. These items are packed in an interesting box: a paint can complete with a can opener.
The perfect skin-care balance and the exquisite scents in The Man Can will definitely turn your best man into the manliest man he can be.
Best Man Gift Idea #21: Wallet Sized Bottle Opener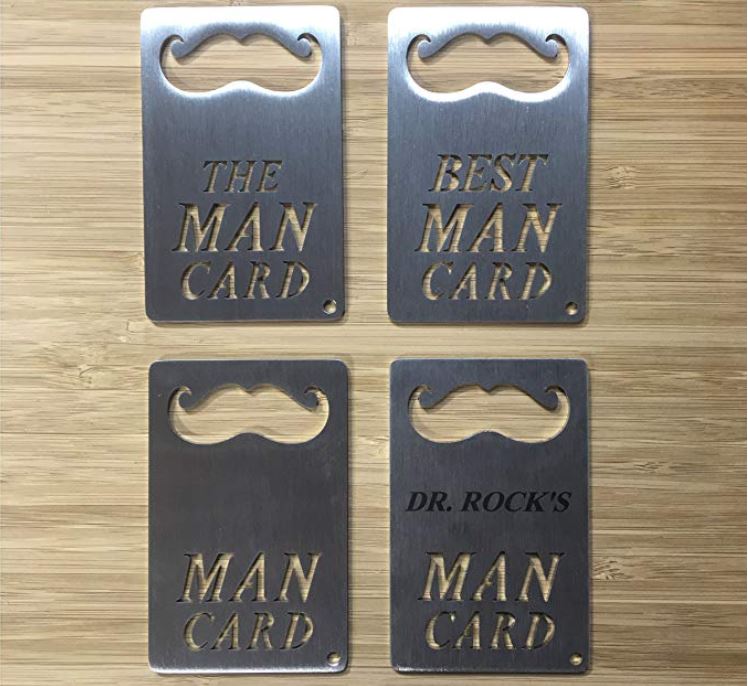 Something small like a bottle opener is often overlooked when it comes to searching for gifts but this wallet-sized bottle opener is the perfect carry-anywhere gift for your best man!
It fits in any pocket, or wallet and easy to pull out in case you need to open a bottle of beer or two!
Best Man Gift Idea #22: Beautiful Leather Journal Set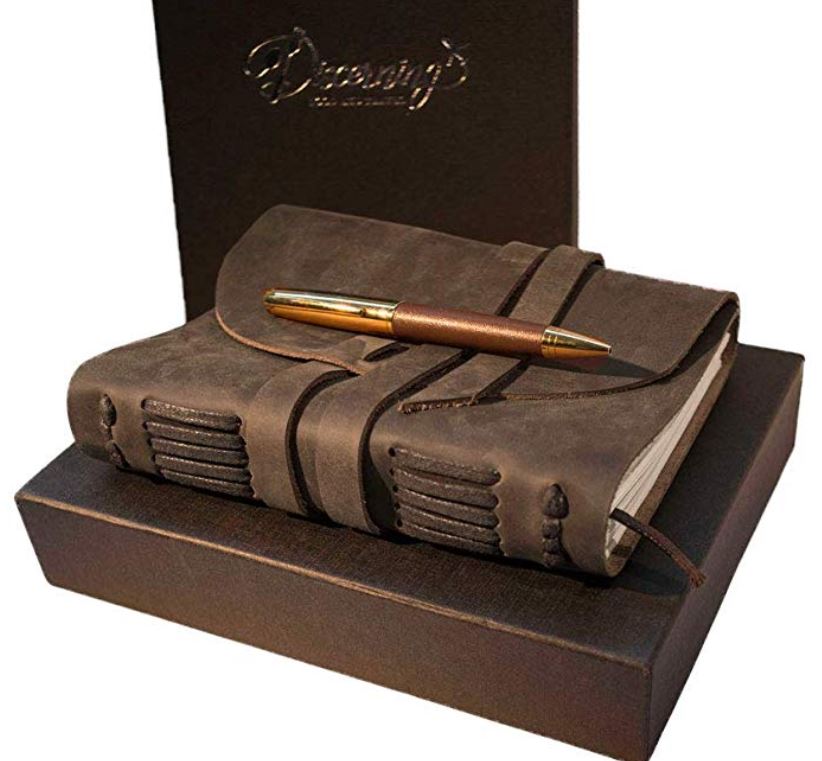 If your best man is more of the brainy, author or artist type, this gift is the perfect gift for him!
This leather-bound journal is beautiful. The unlined pages are perfect for recording quick sketches, thoughts, plans, and dreams!
Whatever it is your best man might be interested in using this leather journal for, you can rest assured that he'll be doing it in style.
Best Man Gift Idea #23: Camping Survival Kit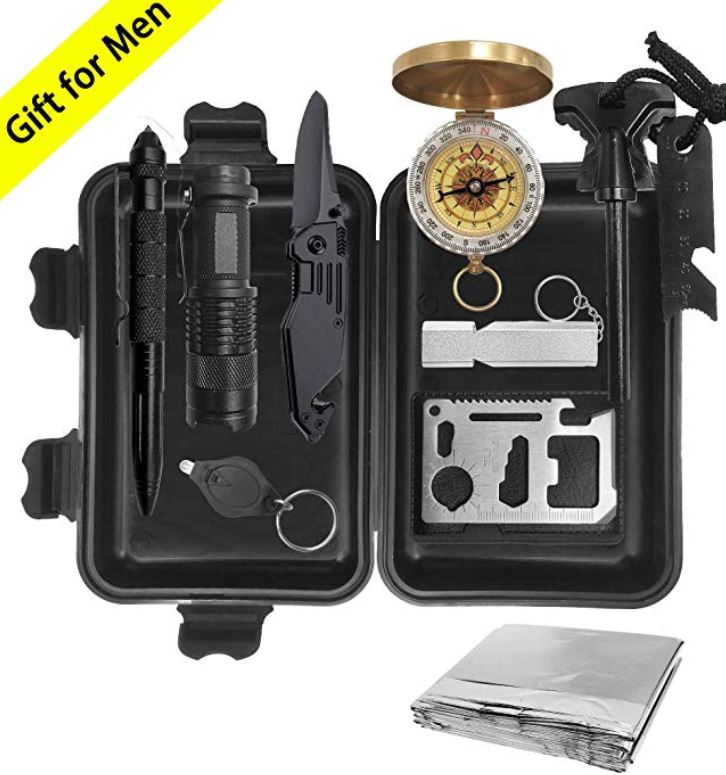 Are you and your best man the camping survivalist type? If you said yes, then this is the perfect gift for him
Whether it's a weekend camping trip, a quick hike or a long vacation, everything you need for survival is in this kit. The kit comes with a credit card tool with a ruler, a saw blade, can opener, cutting edge, flat screwdriver, position wrench, bottle opener, butterfly screw wrench, keychain lanyard hole and a direction ancillary. Along with this card tool is a handy fire starter, a multipurpose scale, an emergency loud whistle, a bright flashlight, a self-defense tactical pen, an orienteering compass, a utility knife, a keychain LED light, and even a survival blanket.
Be prepared for your next adventure together with this gift!
Best Man Gift Idea #24: Engraved Pocket Watch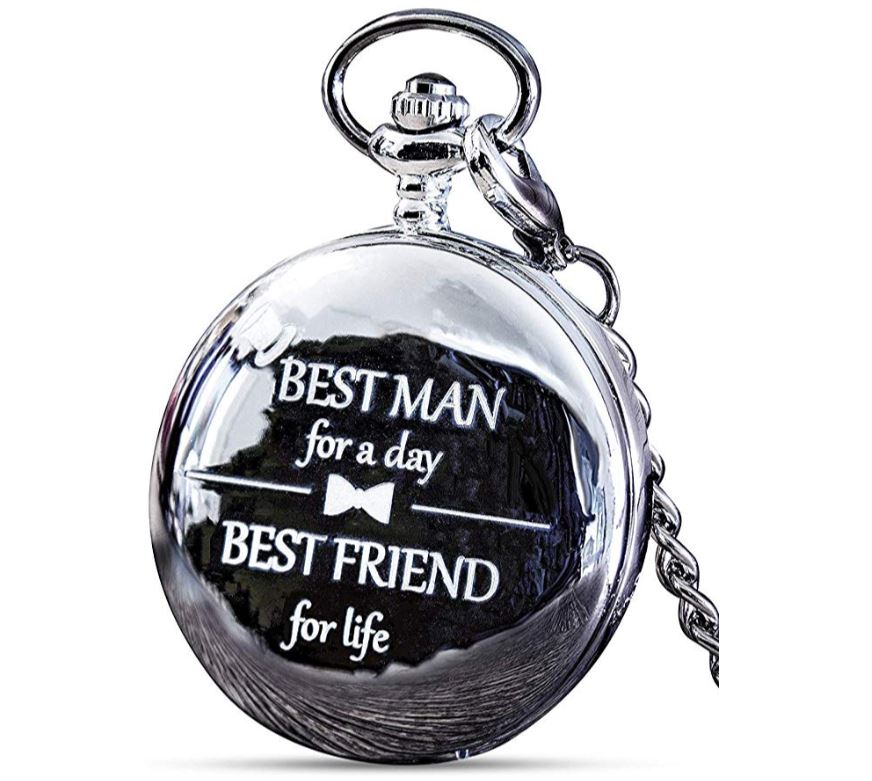 For a sophisticated, classic and charming gift, engraved pocket watches are amazing and eye-pleasers.
This timeless gift has a stunning polished stainless steel surface, a precision Quartz movement, and a 45cm steel chain. It arrives in an aesthetically pleasing black gift box, ready to be presented on your special day!
Best Man Gift Idea #25: Whiskey Stones Gift Set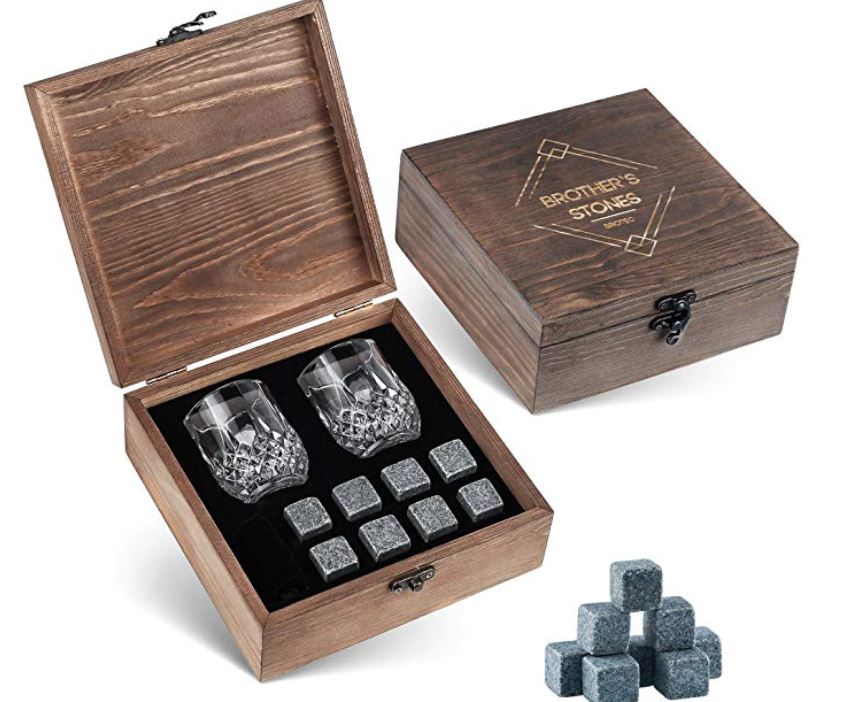 This particular gift set is perfect for any best man who loves to have a drink.
This whiskey stones gift set contains two elegant crystal glasses and eight granite whiskey rocks to keep your drinks cool for longer. The set is beautifully packed together in a nice wooden box and a luxurious velvet bag.
Whiskey stones make it so your whiskey never gets watered down, just pop them in the freezer and put them in the glasses any time you're ready for a drink with your best man!
There we have it, 25 unique gift ideas you can give your best man and/or your groomsmen.
Some of them are fairly common and some are quite out there but all of them give the same message: your best man is the person you trust most to stand beside you on your special day.
With so many gifts to choose from, however, the most precious gift is the gift of your friendship and the way you show him. Show your best man how much he means to you with one of these gifts!