Learn how to Make No Sew Placemats to add a little color to your dinner table.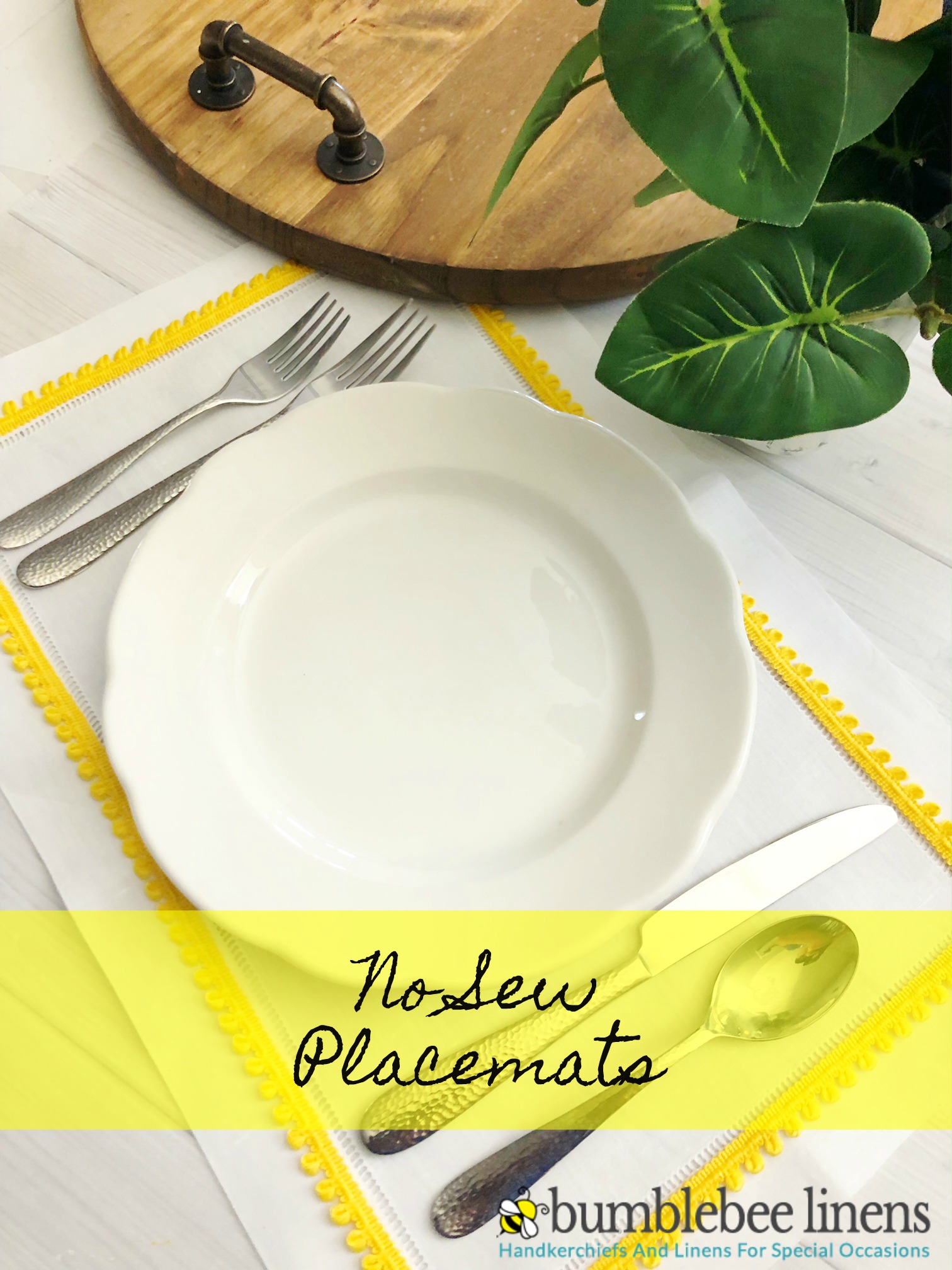 The dinner table is a place that our family loves to gather around for great conversation and tasty food with a beautiful table scape to match our decor.
Setting the table is always something I grew up doing, plates, cups, utensils and napkins. It was one of my jobs to help our during dinnertime and I loved doing it. I love setting up for a great dinner or party and making the table beautiful.
These No Sew Placemats add just enough color with a solid strand of decorative trim and are very easy to make. And if you use the right glue, they're fully washable which is great.
How to Make No Sew Placemats: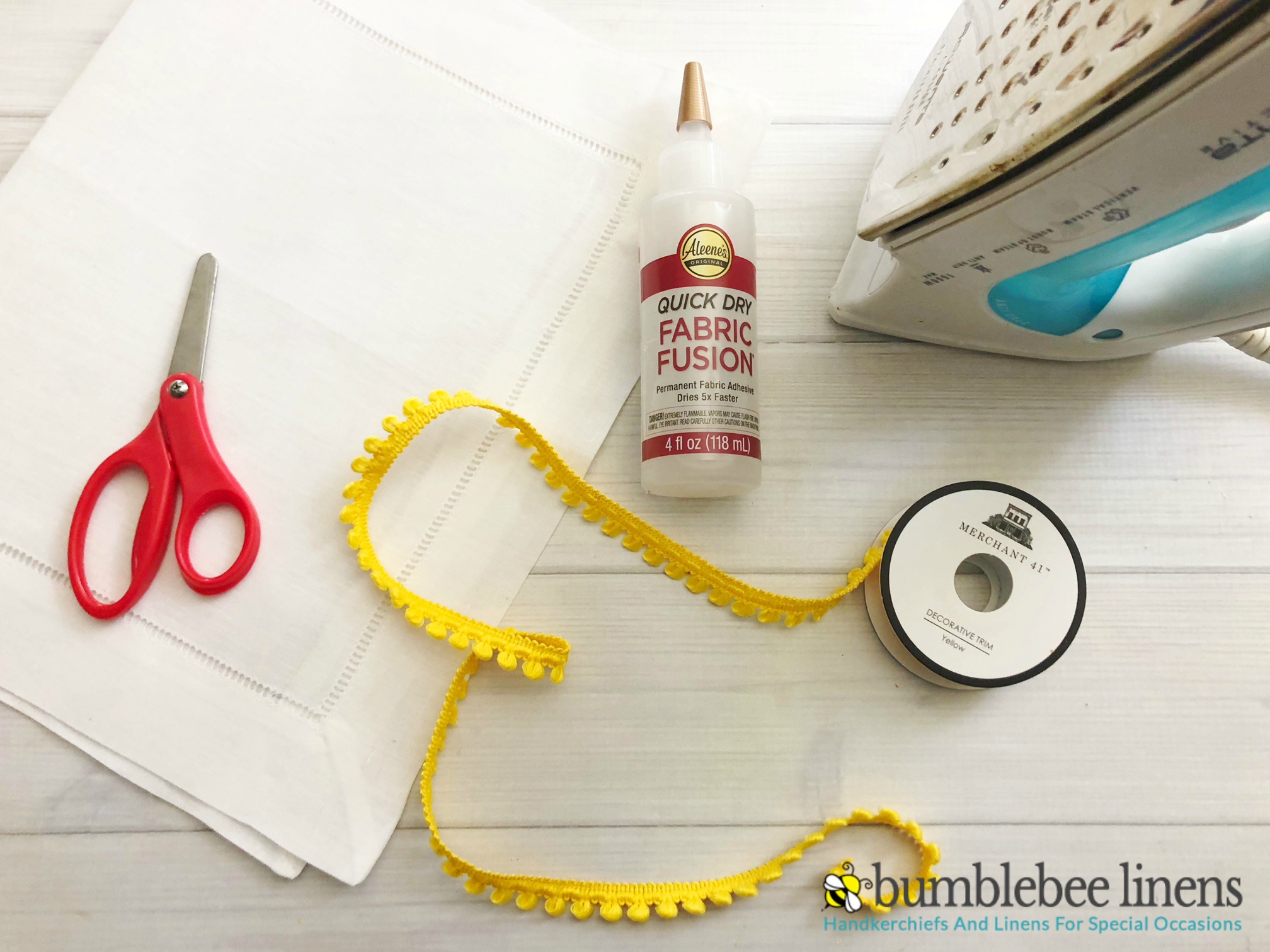 Materials:
white placemats
decorative trim
permanent fabric glue
no fray sealant
iron
scissors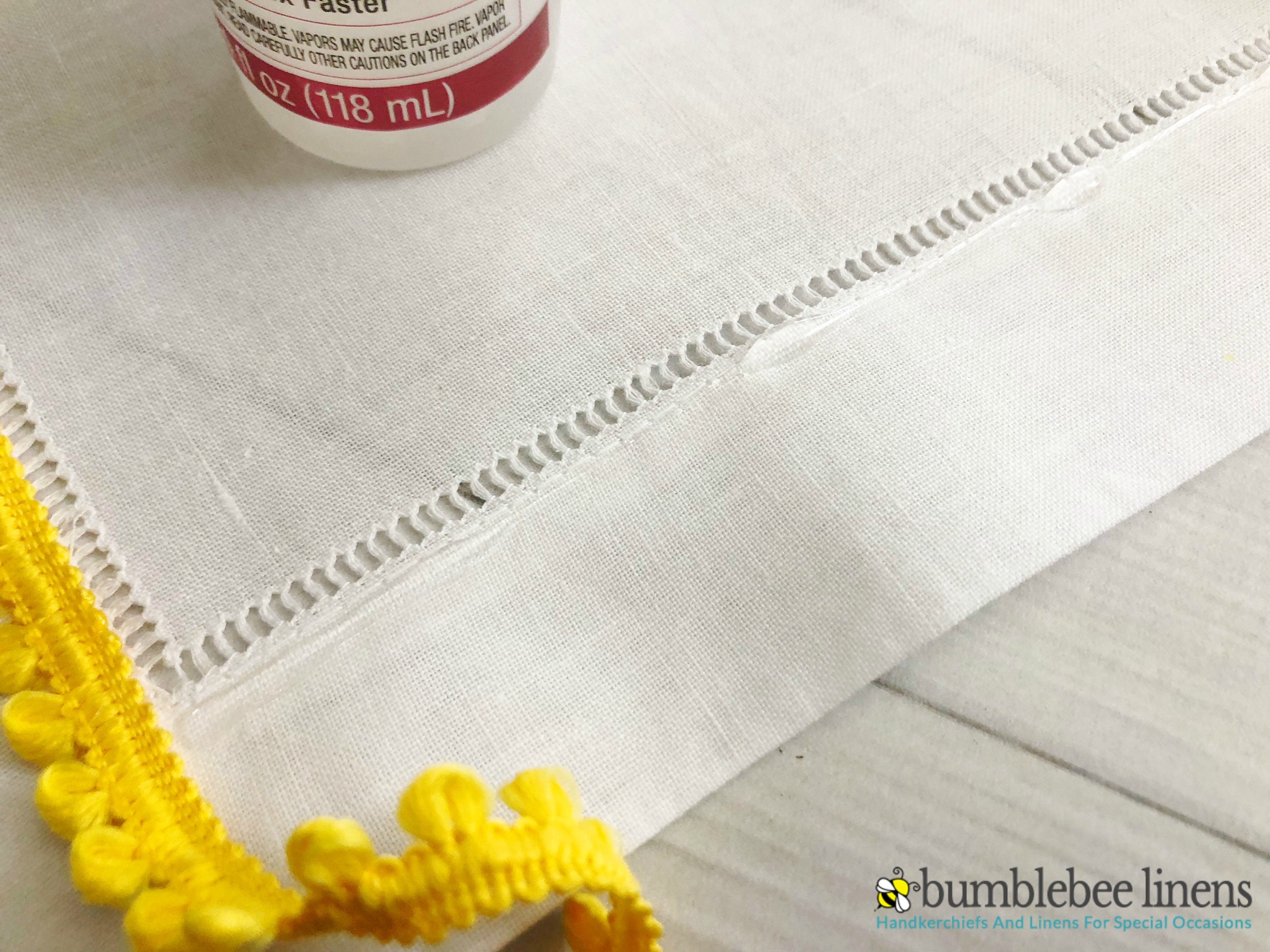 Iron your place mats and let cool.
Place a thin layer of fabric glue along the outside of your placemats boarder one side at a time.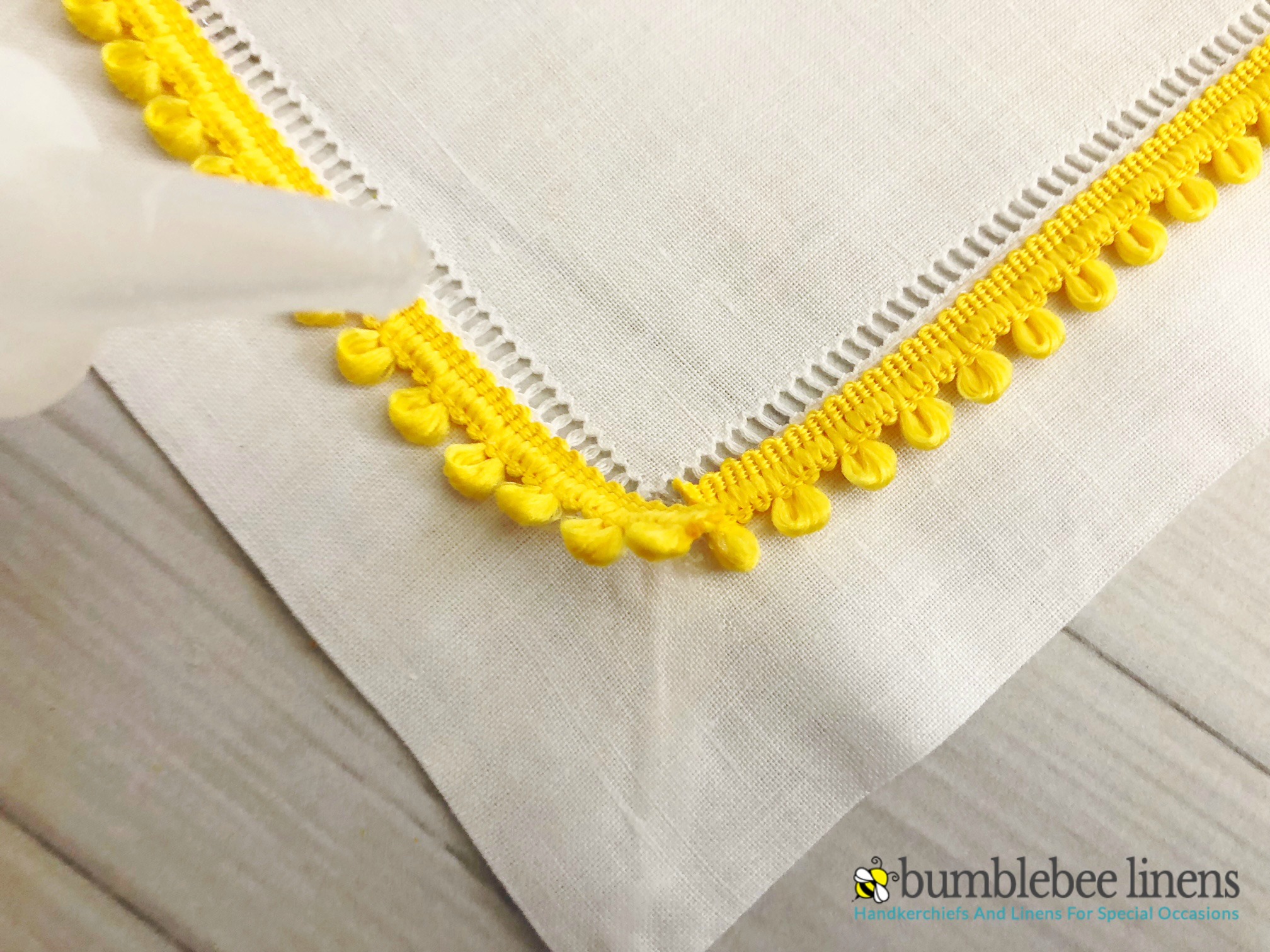 Begin adding the decorative trim starting at one corner, carefully pressing the trim down, glueing the next side, carefully pressing the trim around until you reach the corner you started on.
Rub a small amount of no fray sealant onto the edges of your trim and glue the edges together.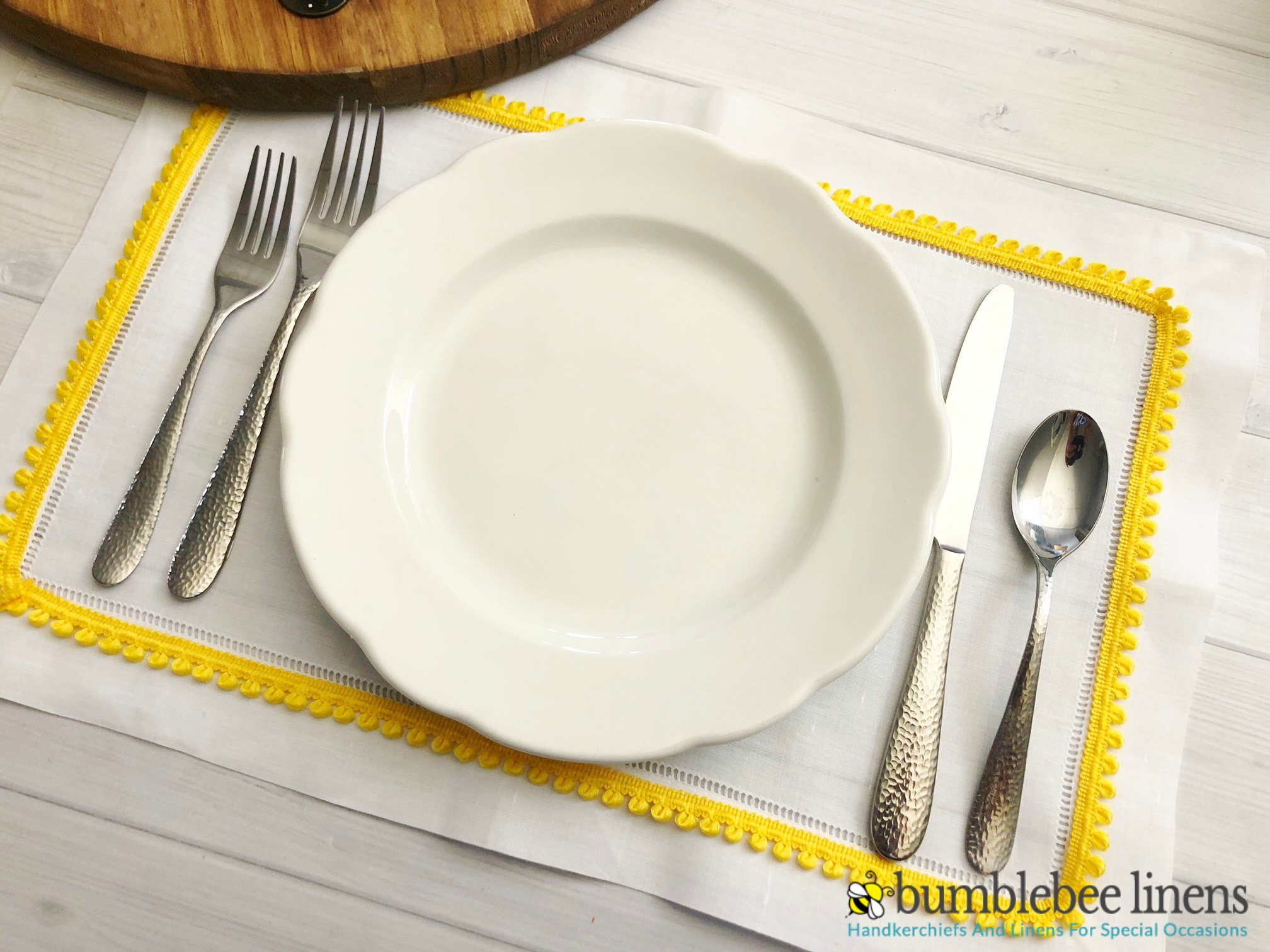 Let your placemats dry and use them under your dinner plates to add a little color to your dinner table.
I love how these added so much color to my dinner table with little cost and you can choose your color and trim to suite your taste.
Find your white placemats here! They come in sets of 4 and you can make them your own.