Learn How to Make a Handkerchief Hair Bow in a few simple steps.
Hair bows are all the rage right now, big or small. I see all ages wearing them and they look fantastic.  I love how I can make them to match any outfit as well, no shopping at a store or online to try to find something to match. I can create something to go perfectly with my outfit.
I love the vintage look of using handkerchiefs for hair bows, they usually pair well with lace, vintage or white outfits. You can so many options too, if you don't care for hair bows or don't have any little girls in your family, make it into a headband, broach or clip for your purse.
How to Make a Handkerchief Hair Bow: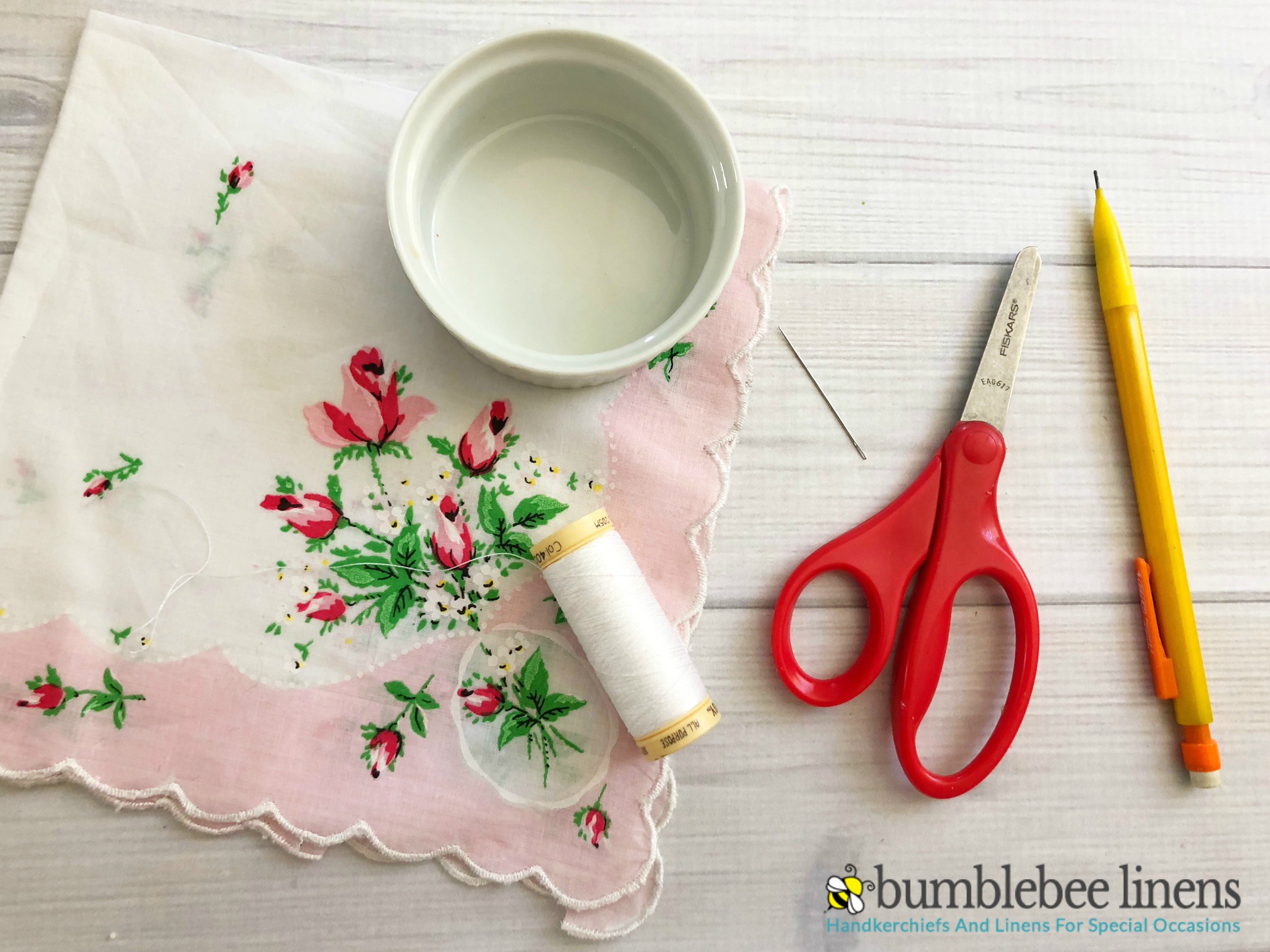 Materials:
Handkerchielf
Button
Lined alligator clip
Needle and thread
Ruler
Pencil
Scissors
Hot glue/hot glue gun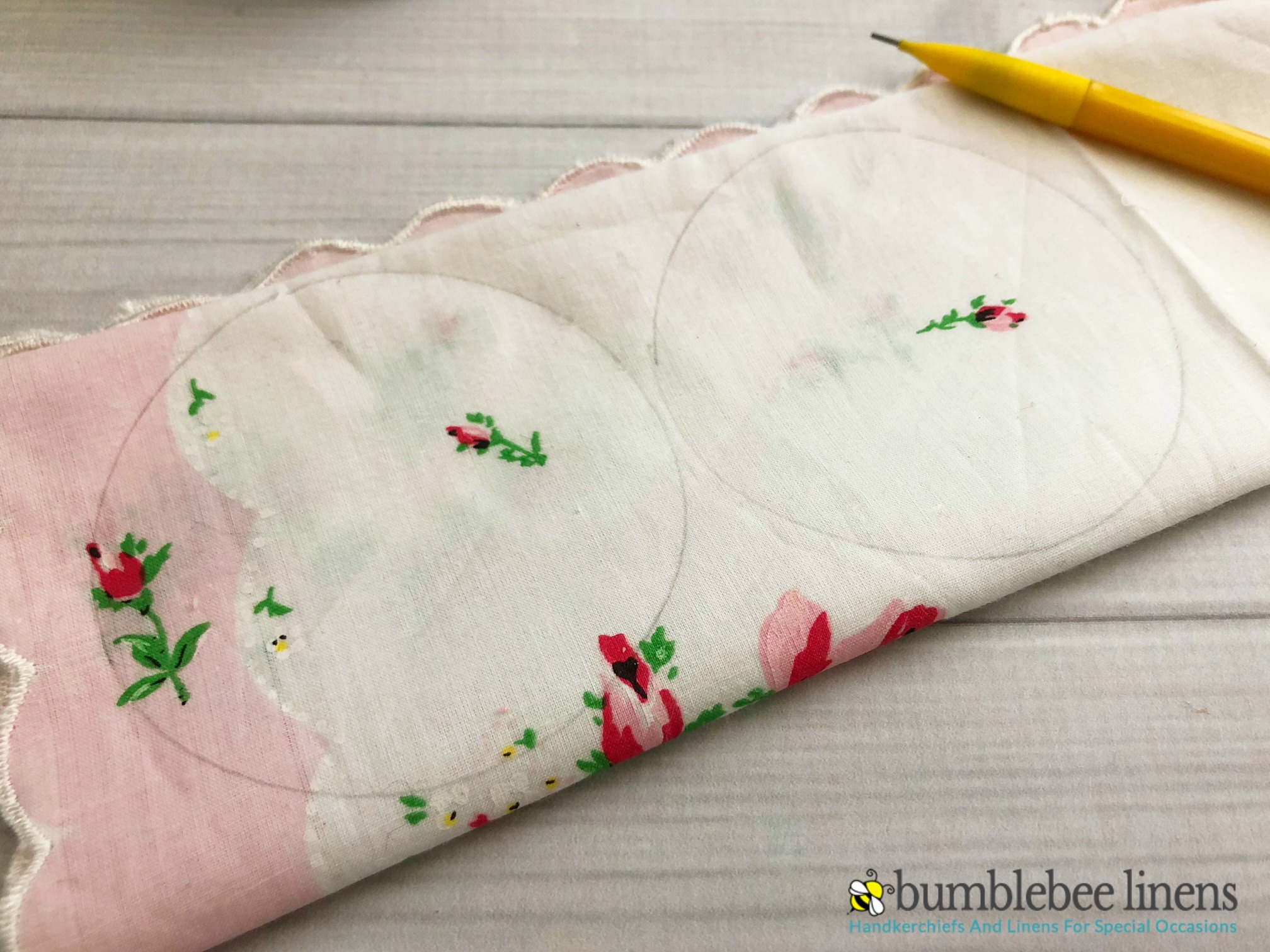 Trace a mason jar lid onto your handkerchief about 5 times and cut out with scissors.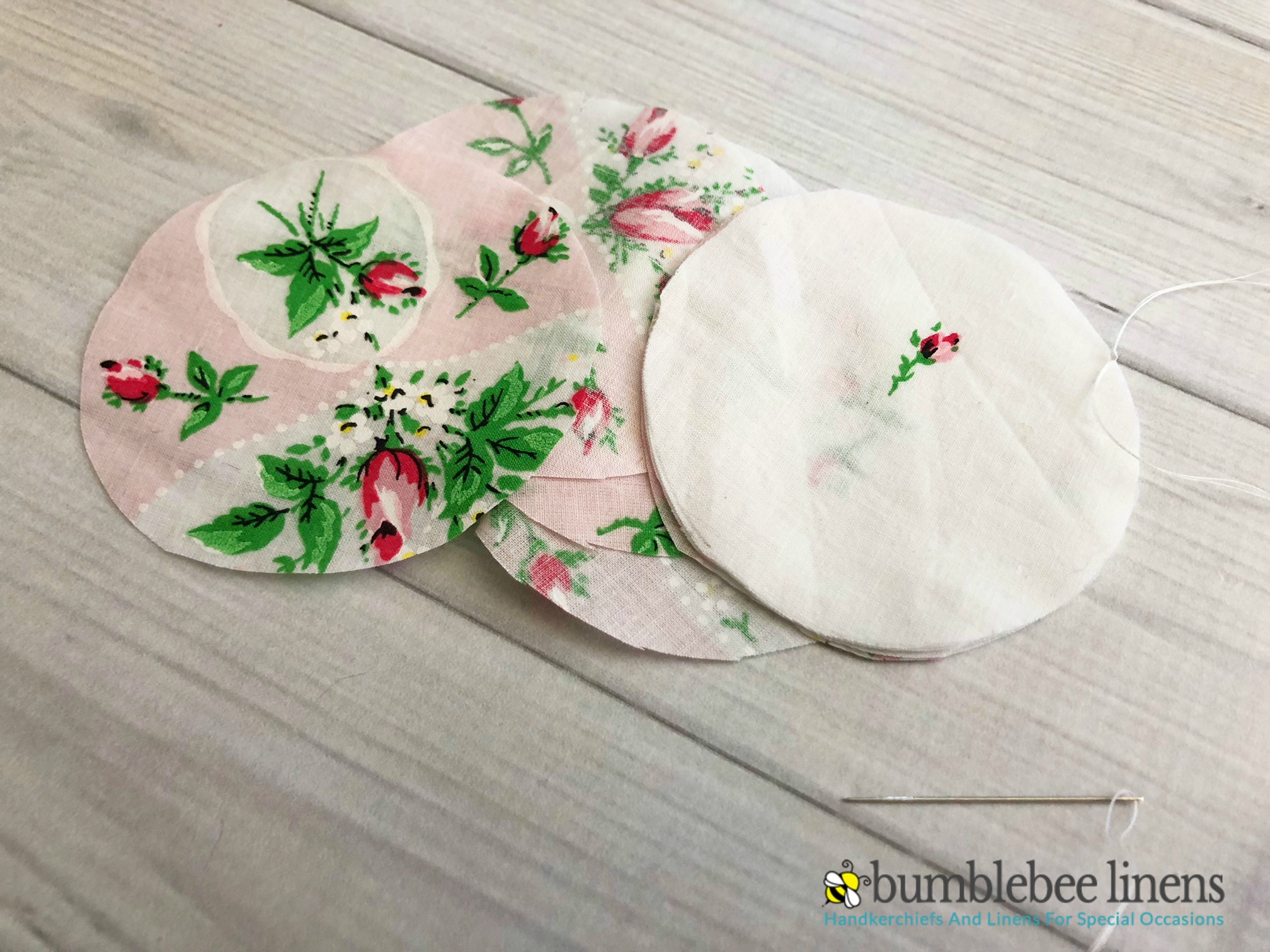 Lay on circle flat and fold the other 4 in half twice to make triangles. Carefully hold the triangle tips in your fingers and round the wide edge with scissors.


Lay your circle face up, place the four triangle pieces in the center like a pizza, open up each piece so they are half circles and tuck each one under the other all the way around.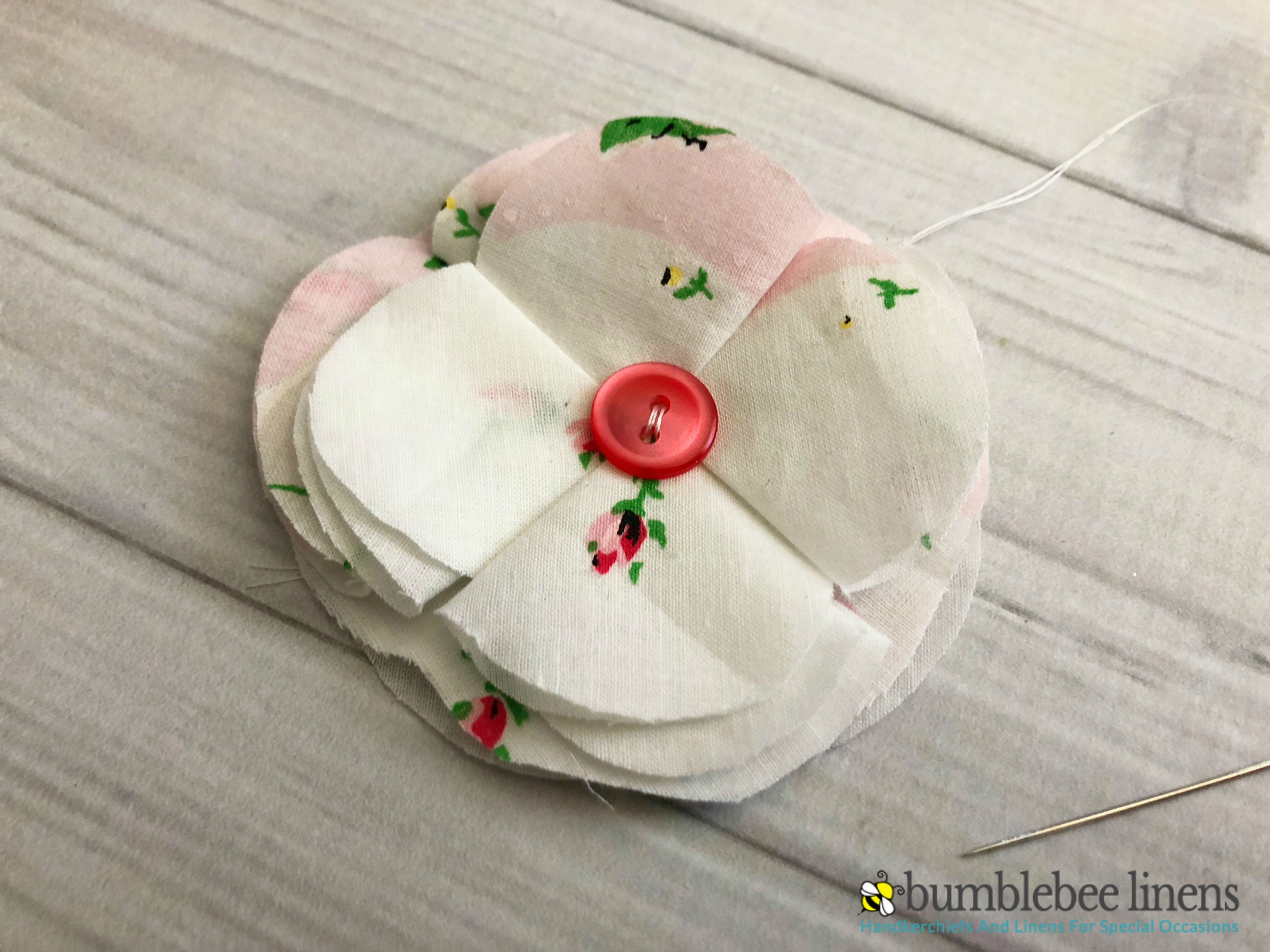 Place a button in the center, thread a needle and sew your button onto the middle of the flower which will hold all the pieces together.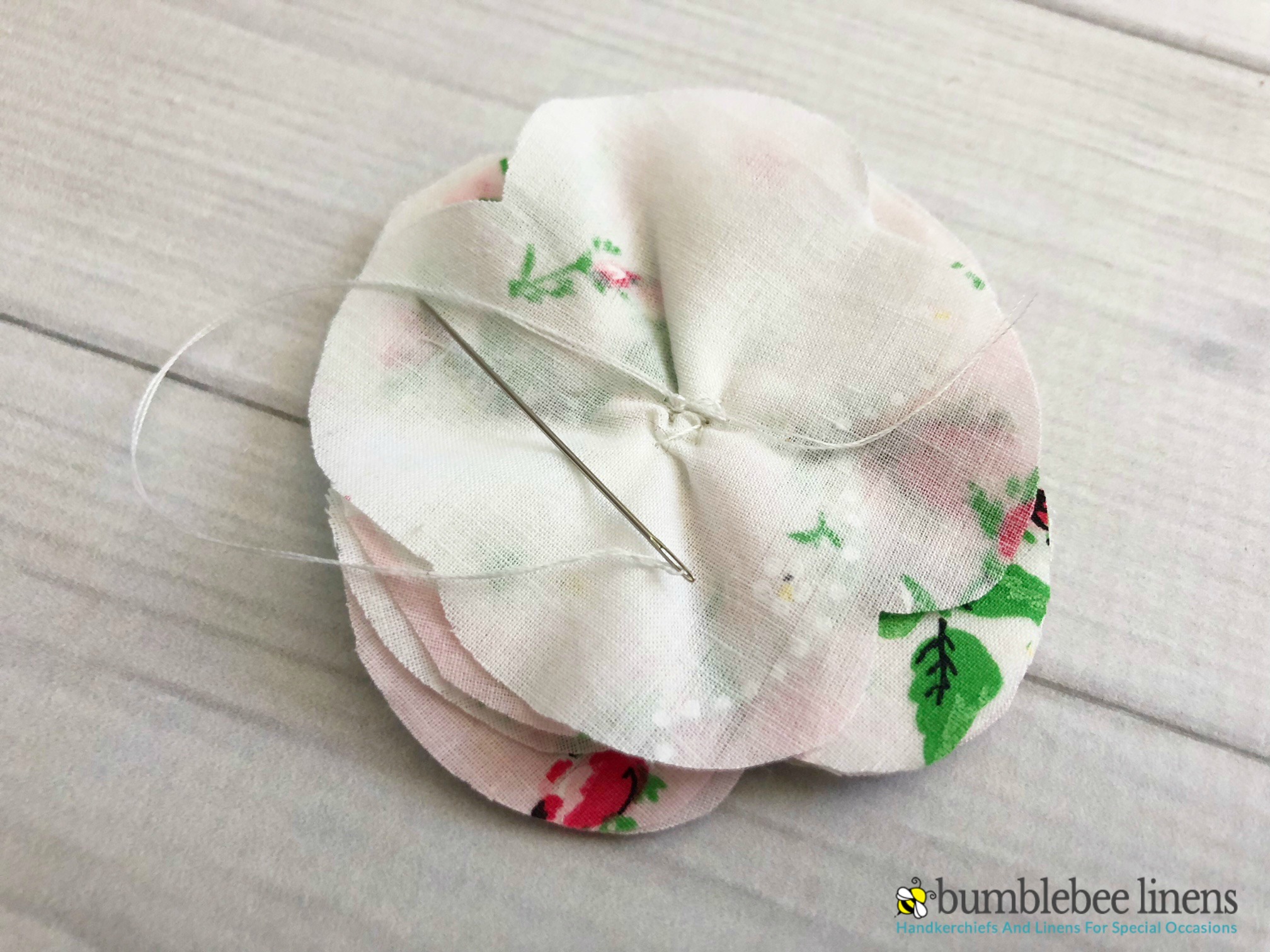 Tie the back into three knots to hold and carefully hot glue a lined alligator clip to the back.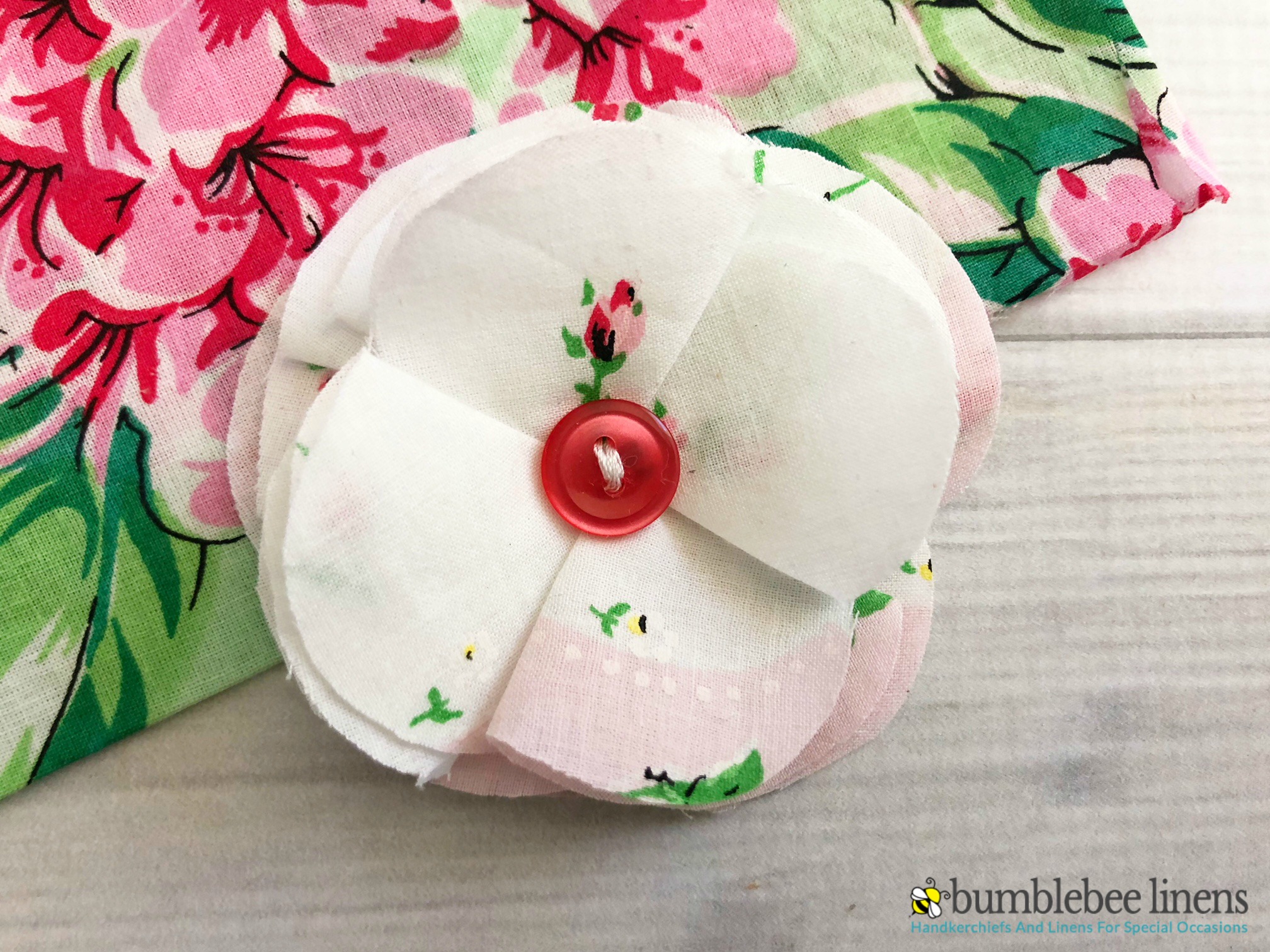 You can find other beautiful handkerchiefs for your hair bows here: