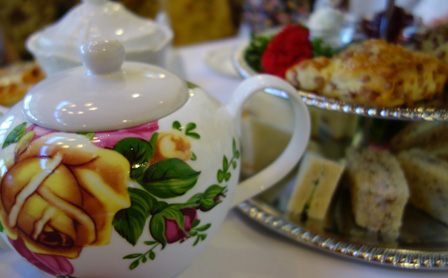 One of the things I enjoyed doing as a young girl was throwing tea parties with my favorite stuffed animals as my guests. In fact one of my prized possessions as a child was a porcelain tea set that I received for my seventh birthday. Now that I'm a mother myself, I have shared my love of tea parties with my own daughter. And on her fifth birthday, one of her presents was to go to high tea with Mommy at our local tea house. She dressed up as her favorite princess and we had a blast!
Below are some simple ideas on how to throw a wonderful and budget friendly children's tea party. Shhhh… I may be doing this for my daughter's sixth birthday party too.
Step 1: Pick a date and send out your invitations
I love the idea of a princess tea party for little girls because at this age, they love princesses and fairies. Pick an invitation that fits within your theme and pick a time that works for the majority of your guests. In general a traditional tea party will start at 3 pm and a luncheon tea party will start around 11 am.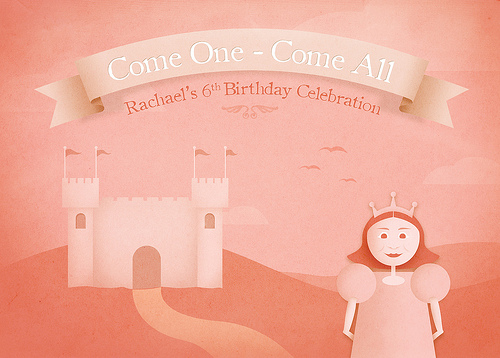 A typical tea party menu will comprise of a small selection of dainty sandwiches, buttery scones with jam, and an array of pastries and dessert. For children you will want to go with something much simpler since their taste buds are less developed.
A sample tea party menu should include:
Assorted tea sandwiches; keep things simple. Serve finger sized portions of peanut butter and jelly and cream cheese with strawberries. Cut your sandwiches with cookie cutters to add a cute whimsical touch.
Fruit salad
Shortbread cookies or small home made cookies.
Fruit tarts or mini cupcakes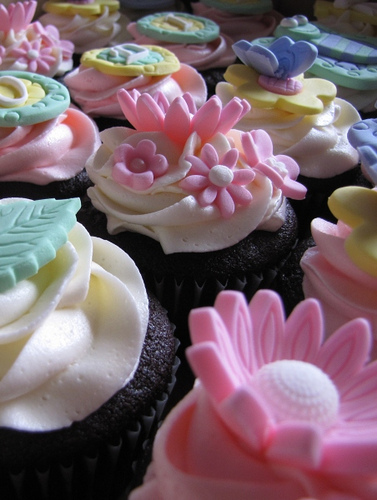 Since your guests are not yet ready to drink tea,  I would suggest serving them lemonade, apple juice or milk.
Step 3: Setting the Tea Table
To make your children's tea party memorable, you should decorate in a whimsical fashion. You will want to cover your table with a pretty cloth tablecloth and use small clusters of flowers for centerpieces. Since this is a fancy event for your guests, use cloth tea napkins versus paper.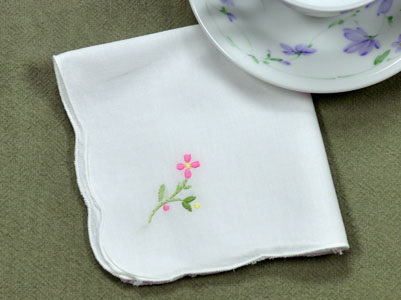 But the most important aspect that will make your table really stand out, is the tea cups that you use. I personally recommend serving your "tea" in beautiful floral tea cups.   Now you might think that floral tea cups are expensive but they don't have to be. You can find great deals on Ebay, Goodwill, flea markets, or at your local Chinatown. The beauty of tea parties is that all your tea cups do not have to match, so feel free to mix and match.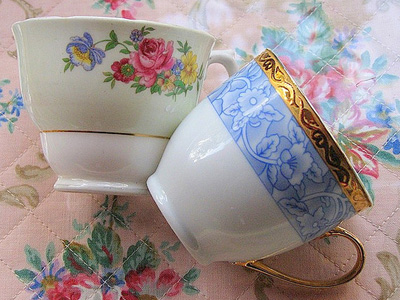 Step 4: Tea Party Games
One of the fun things about tea parties for little girls is that there are so many cute party games to play.
Since no princess is complete without a princess tiara, have your guests create their own by decorating a plain tiara found at your local party store.  Stock your craft station with glue, glitter, ribbons, rhinestones, and stickers. If you decide on a fairy theme, instead of a tiara, have your guests decorate a wooden dowel to create their own fairy wand.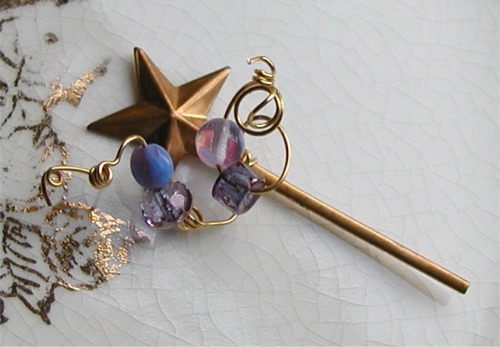 Another idea would be to have a tea bag hunt in your backyard. The idea is similar to an Easter egg hunt except that you hide tea bags instead.
Since little girls love dressing up, create a dress up station with a mirror and dress up clothes. Be sure to have lots of costume jewelry and fun hats for your little guests to try on. If you are very adventurous, include some make up that they can play with too.
Step 5: Tea Party Favors
No party is complete without party favors for your little guests. The obvious favor is the princess tiara or wand that they created earlier. Of if you can spare them, have your guests take home the tea cups that they drank out of as their party favor.
But of course my favorite idea is to give your guests a pretty handkerchief. There are so many pretty handkerchiefs out there and the little girls will love playing with them at their own tea party at home. My daughter actually uses them as napkins at her own parties.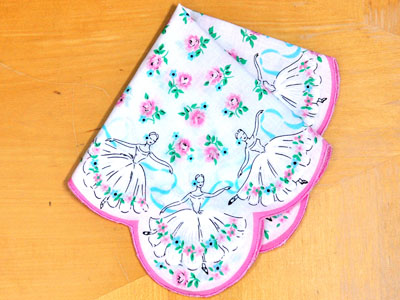 Have fun creating those wonderful memories and have a lovely parTEA.
photo credit: jamesfleeting clevercupcakes damselfly58 queenie13