These DIY Mason Jar Lid Sun Catchers are a perfect way to brighten up any room and bring a little sunshine in.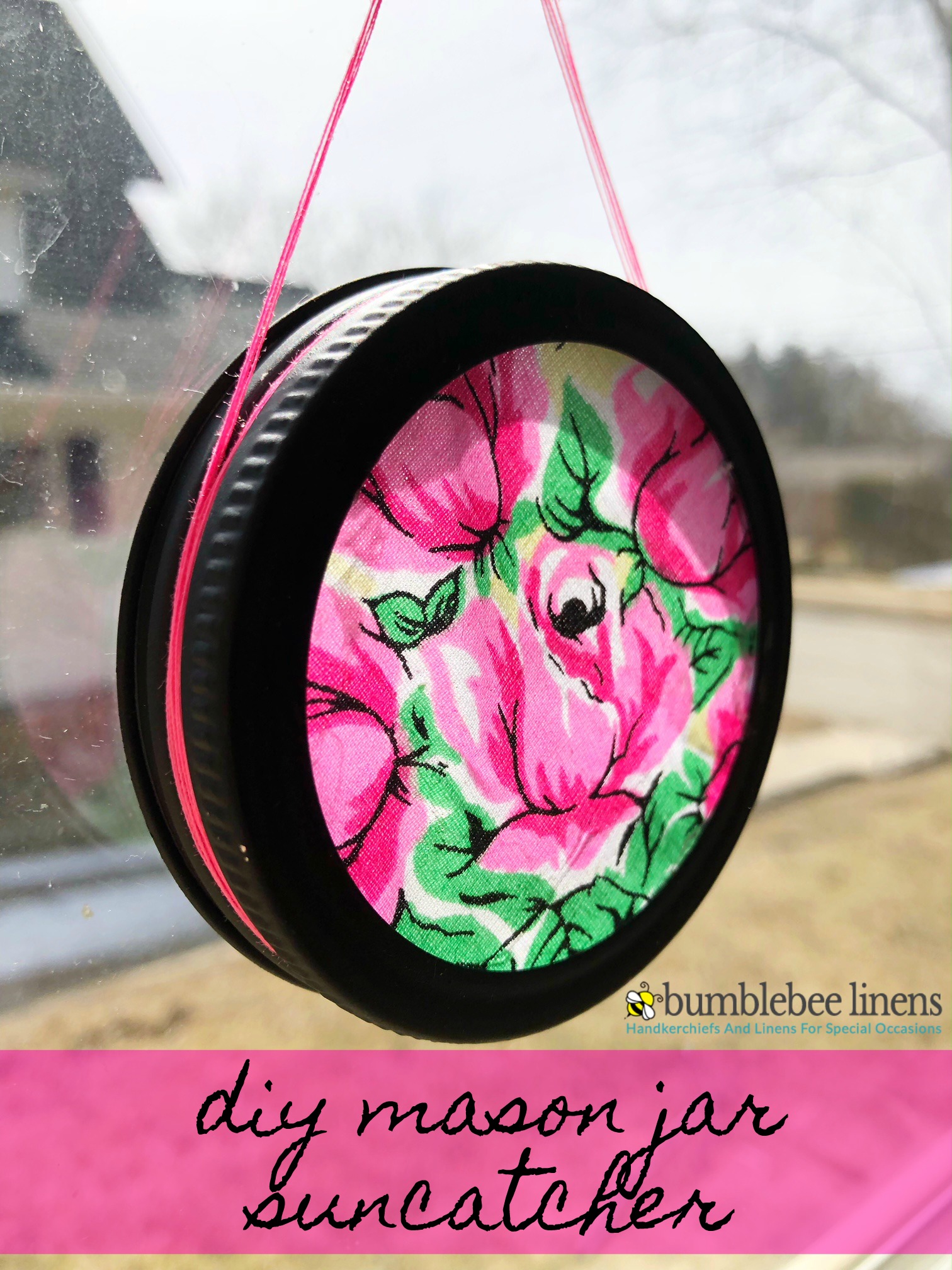 I am loving this warm weather peaking its way through. The sun is shining and the days are longer. Spring is one of my favorite seasons. I love when fresh flowers start to bloom and that we get to spend more and more time outside.
Some of my favorite Spring activities are hiking, biking and just walking along the water. Just enough to let me get some fresh air after work.
When we're not outside enjoying the weather and I'm indoors working, I can always look at my sun catchers I made from using mason jar lid rings and my colorful Spring handkerchiefs. The sun shines right on through making them even brighter than normal.
How to make our DIY Mason Jar Lid Sun Catchers: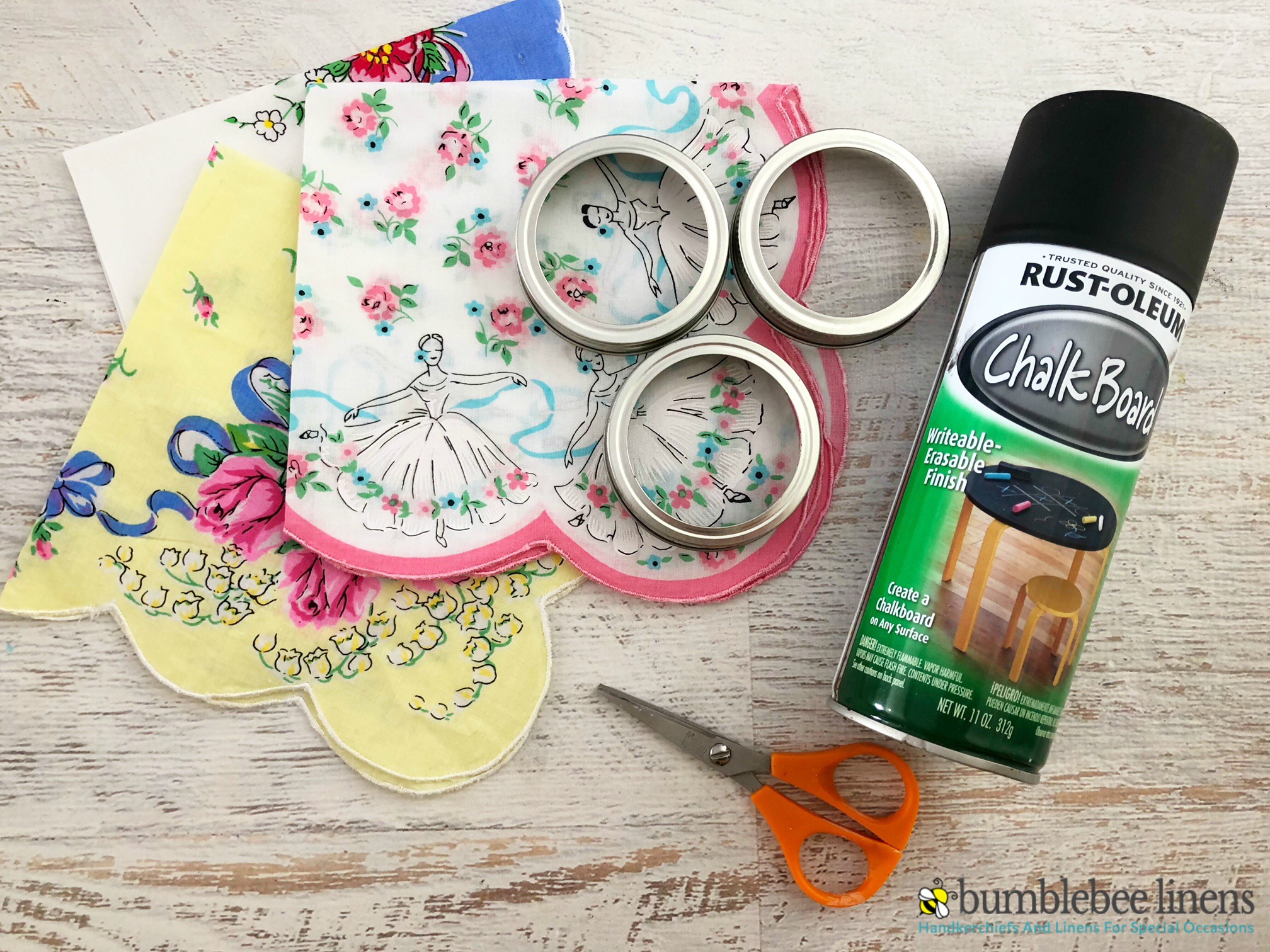 Materials:
handkerchiefs
mason jar lid rings
sharpie
cardboard
scissors
hot glue/hot glue gun
thread or twine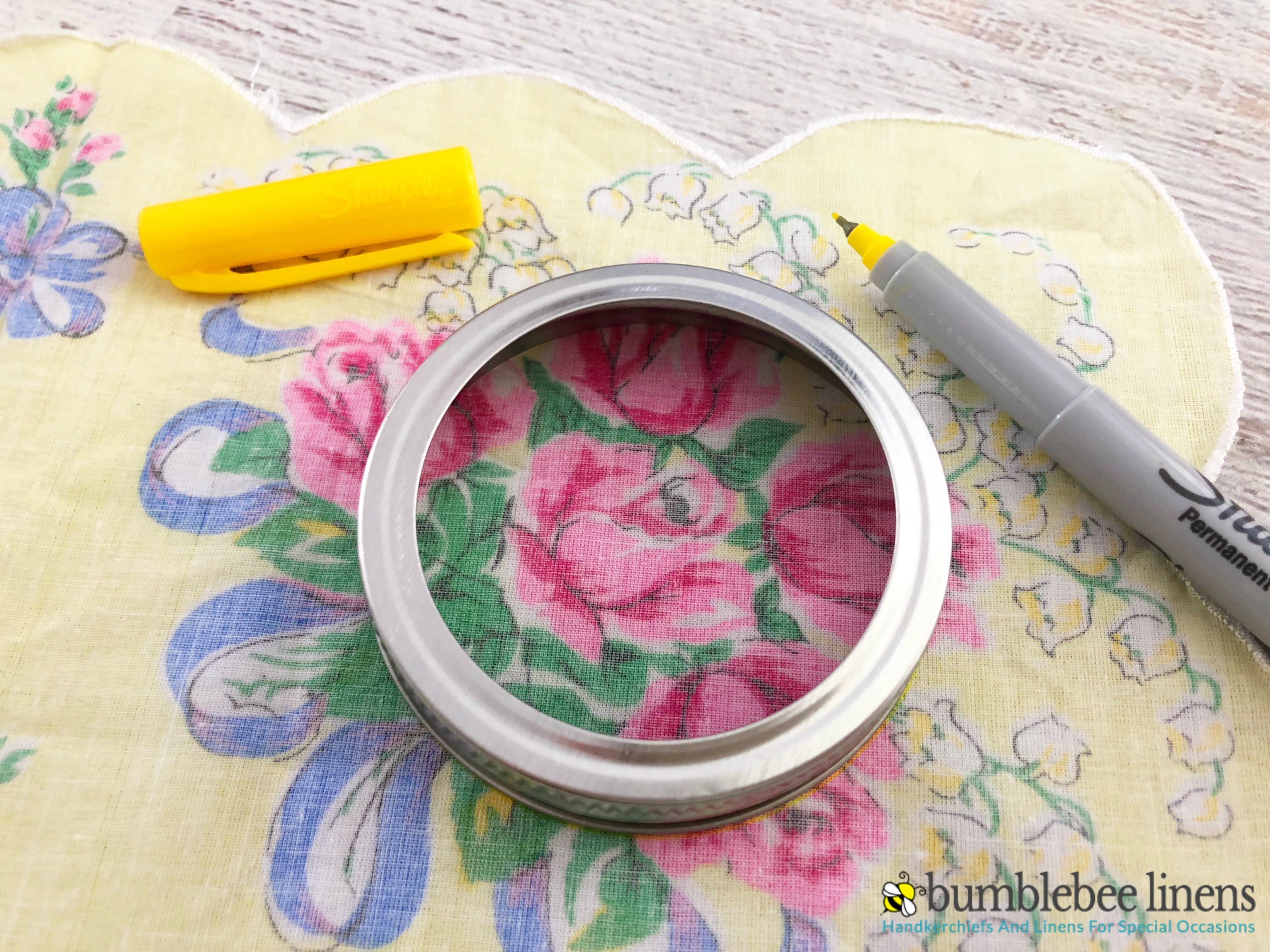 Trace the outside of your mason jar lid onto your handkerchiefs and cut out with scissors inside the trace line so it will be slightly smaller than your traced line.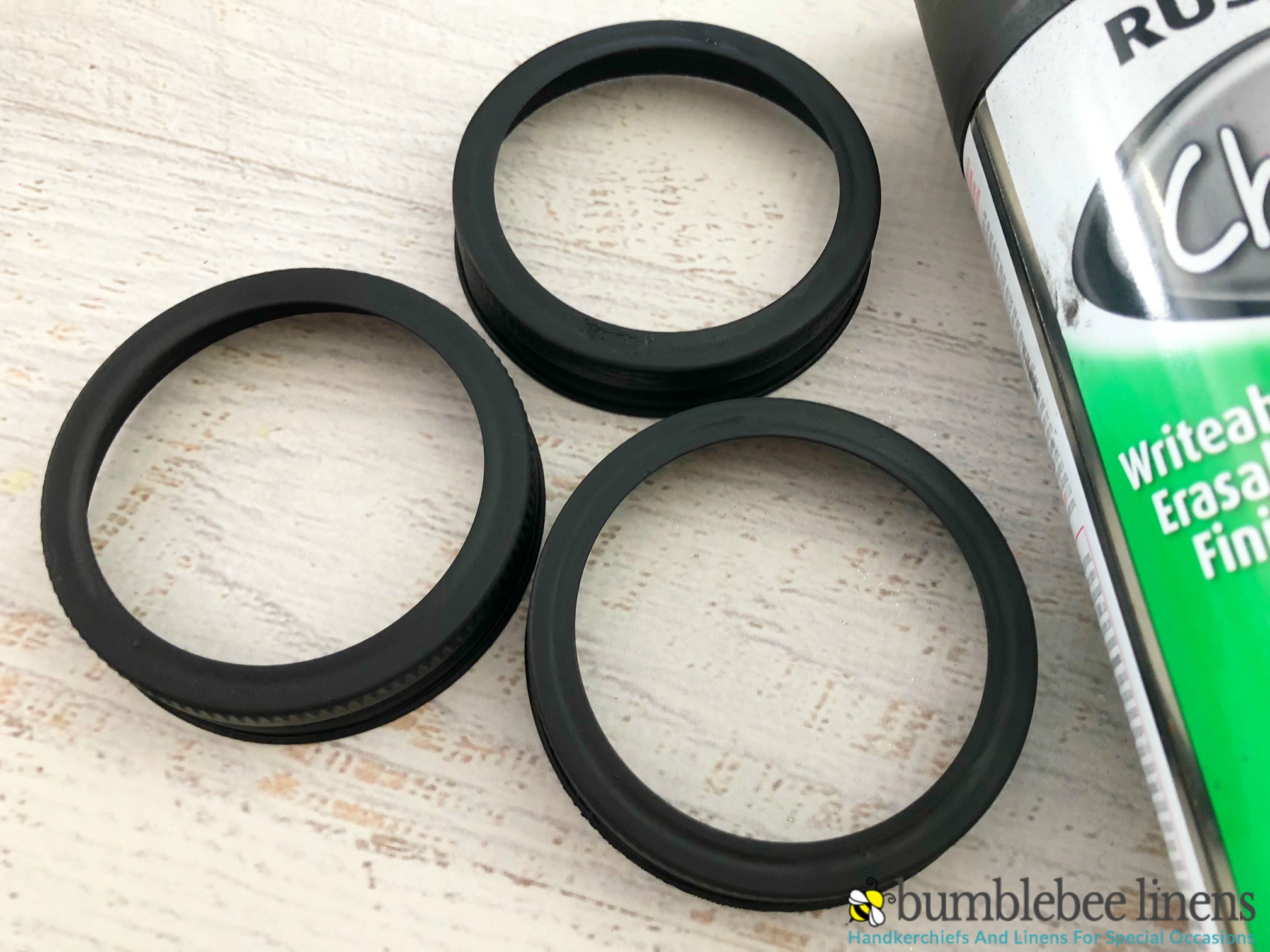 In a well ventilated area, spray paint your mason jar lid rings on top of a piece of cardboard, spray a second coat if necessary.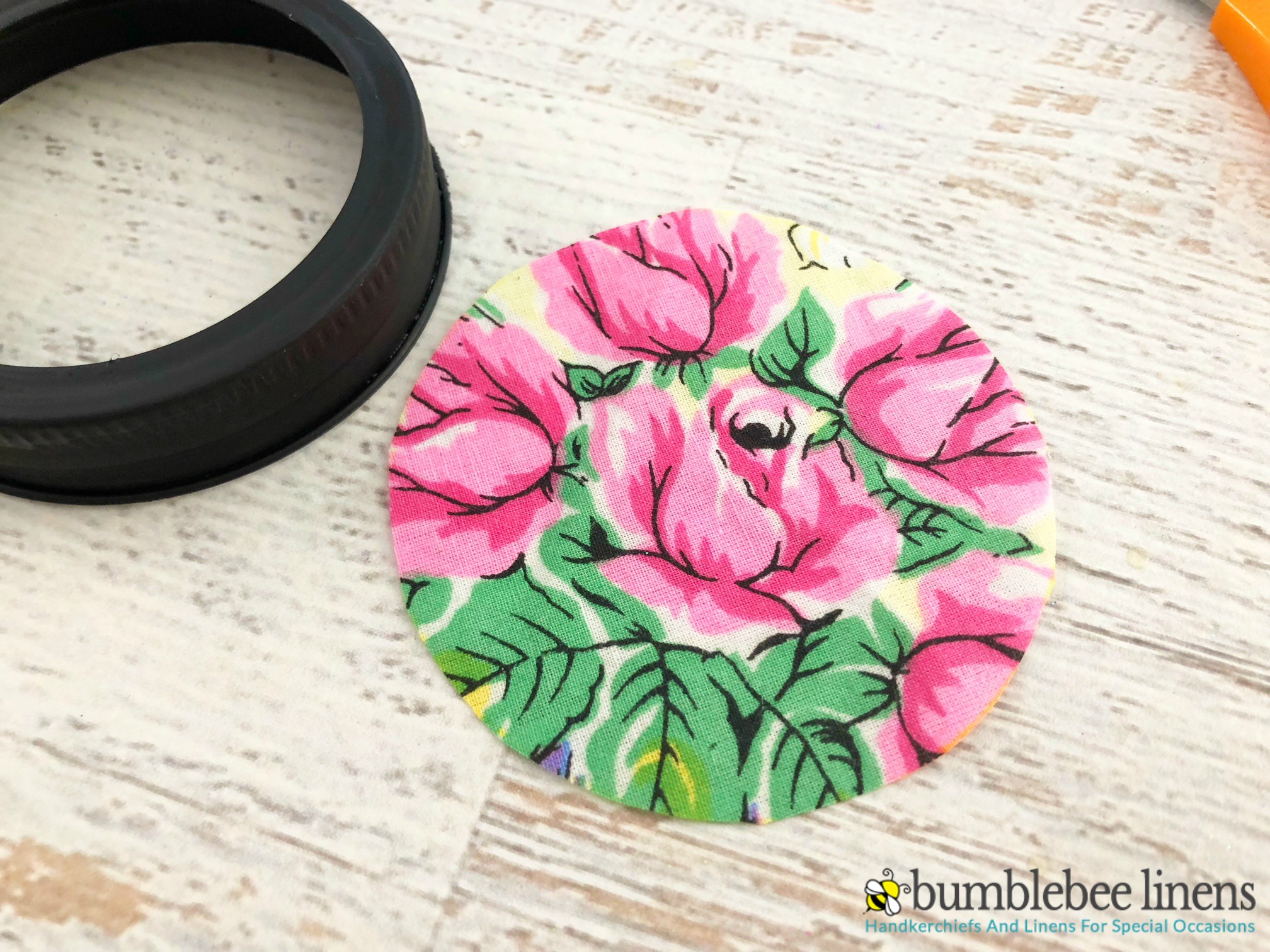 Turn your mason jar lid rings over and carefully add a bit of glue around the inner edge and carefully press your fabric circle face down.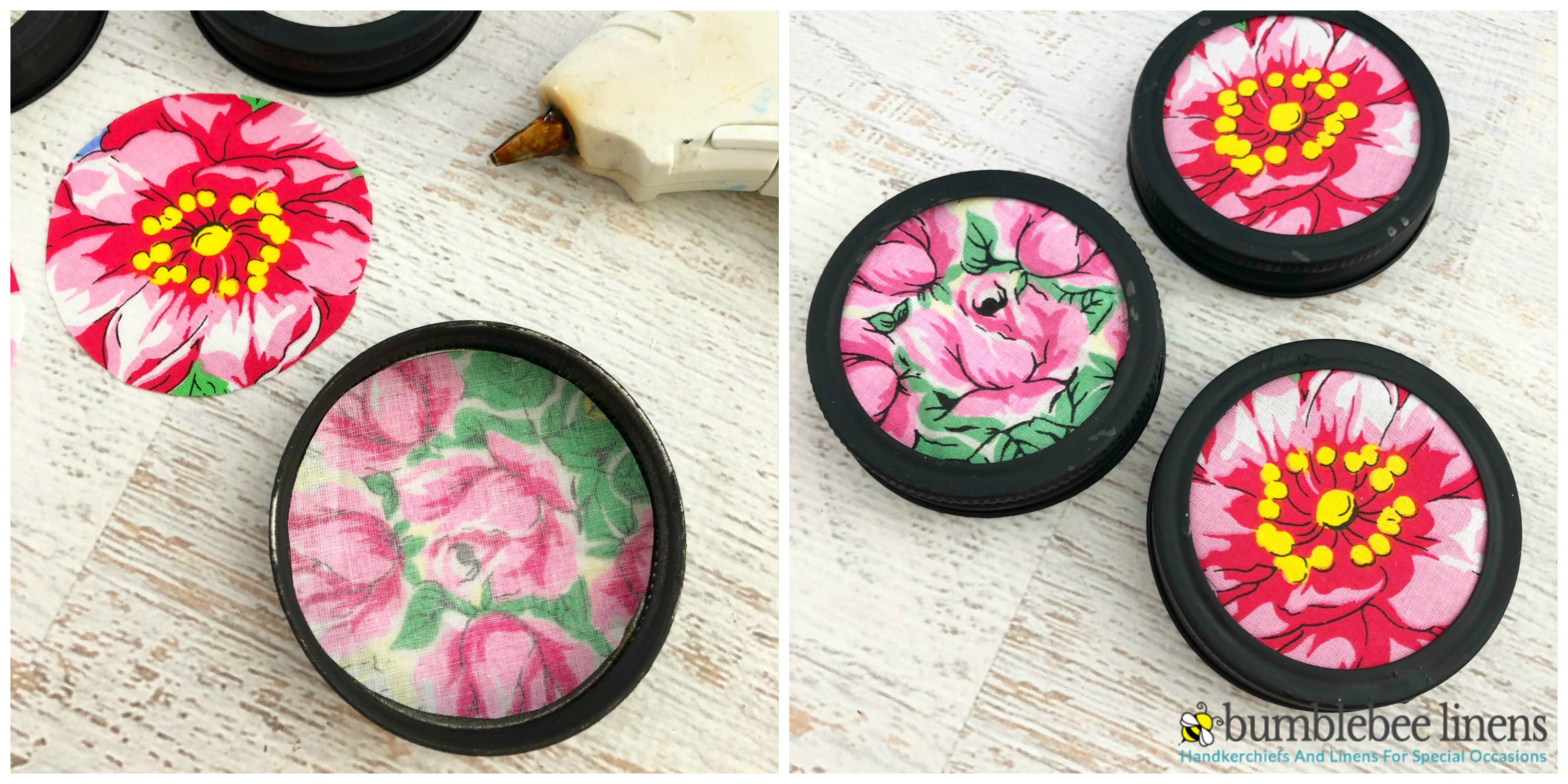 Wrap your thread or twine around your DIY Mason Jar Sun catcher and wrap another piece around the sun catcher and tie the top into a knot so it can hang on a window hook.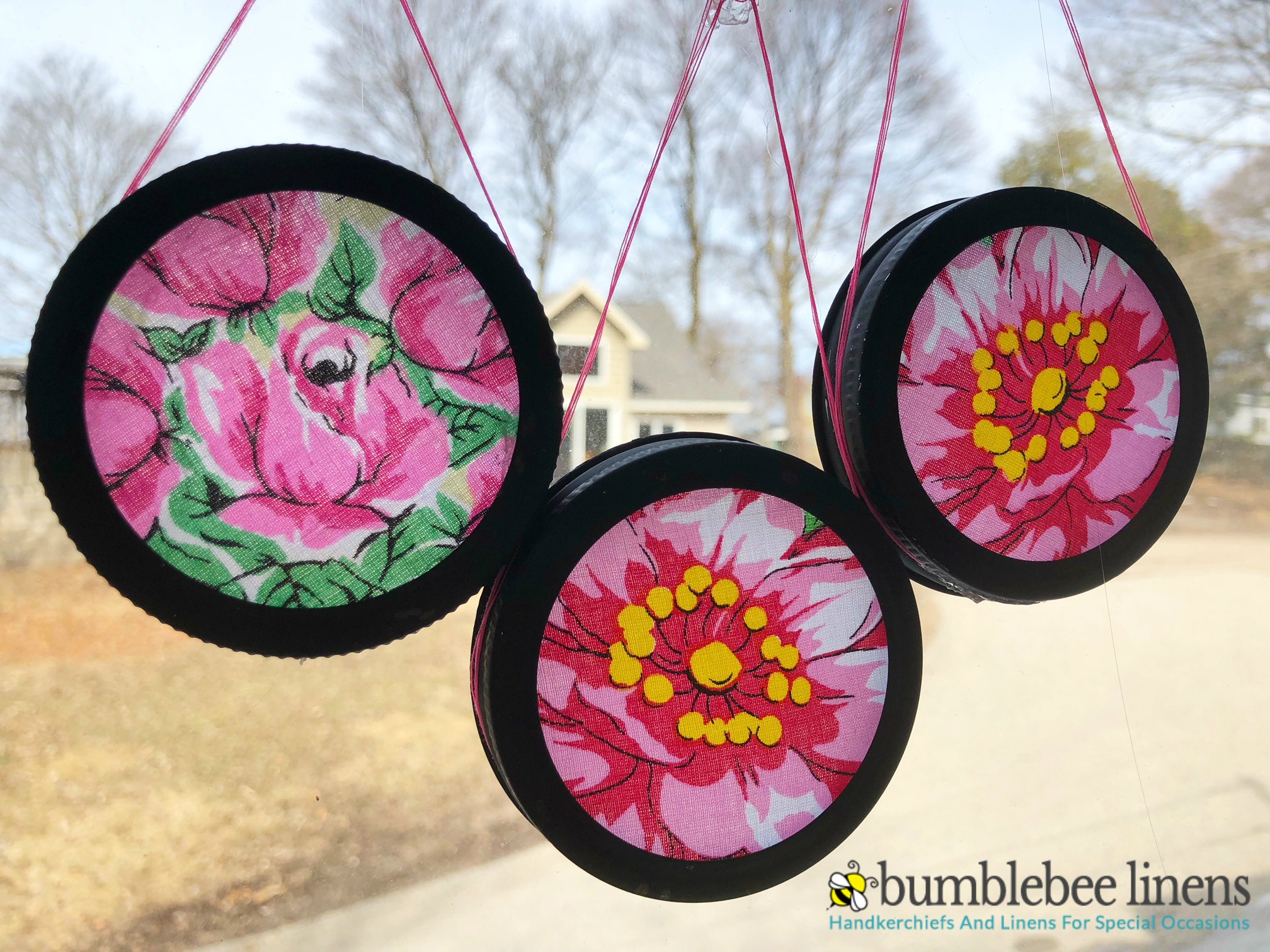 Hang your sun catchers up and enjoy the beautiful Spring colors of your handkerchiefs.
Make your own DIY Mason Jar Lid Sun Catchers with some of our Spring colored Handkerchiefs below: