Our Handkerchief Pendant Necklace is a beautiful way to upcycle your favorite handkerchief.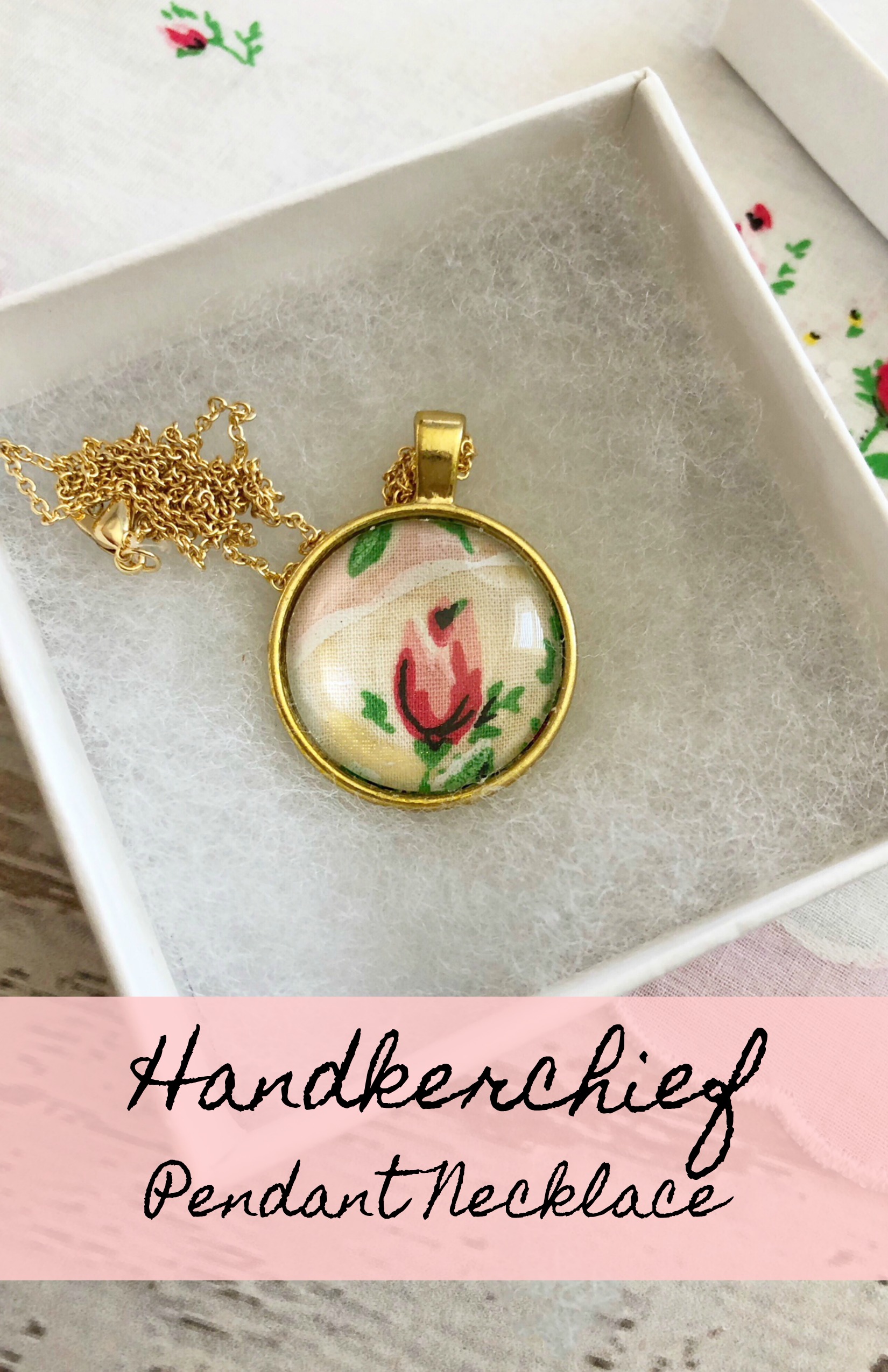 I love DIY jewelry. It's one of my favorite things to make. I could spend hours down the jewelry isle at my local craft store looking at all the beads, charms, and pendants.
I saw these amazing gold bezel pendants in my weekly craft store trip and wondered what I could make with them. I've seen people make similar ones I had in mind with craft paper but I knew I had some beautiful flowered handkerchiefs at home that would be perfect for the project. They had silver, gold and bronze in a bunch of different shapes like square, oval and circles. They get way fancier than these but I wanted my handkerchief to stand out so I chose the gold circles.
Once I got started I realized how easy they are to make and now I'm going to make more in different colors with different handkerchiefs. This one is defiantly a great addition in my jewelry collection. But if your needing a gift idea, bridesmaid jewelry, or just a necklace to match a certain outfit, than these Handkerchief Pendant Necklaces are perfect.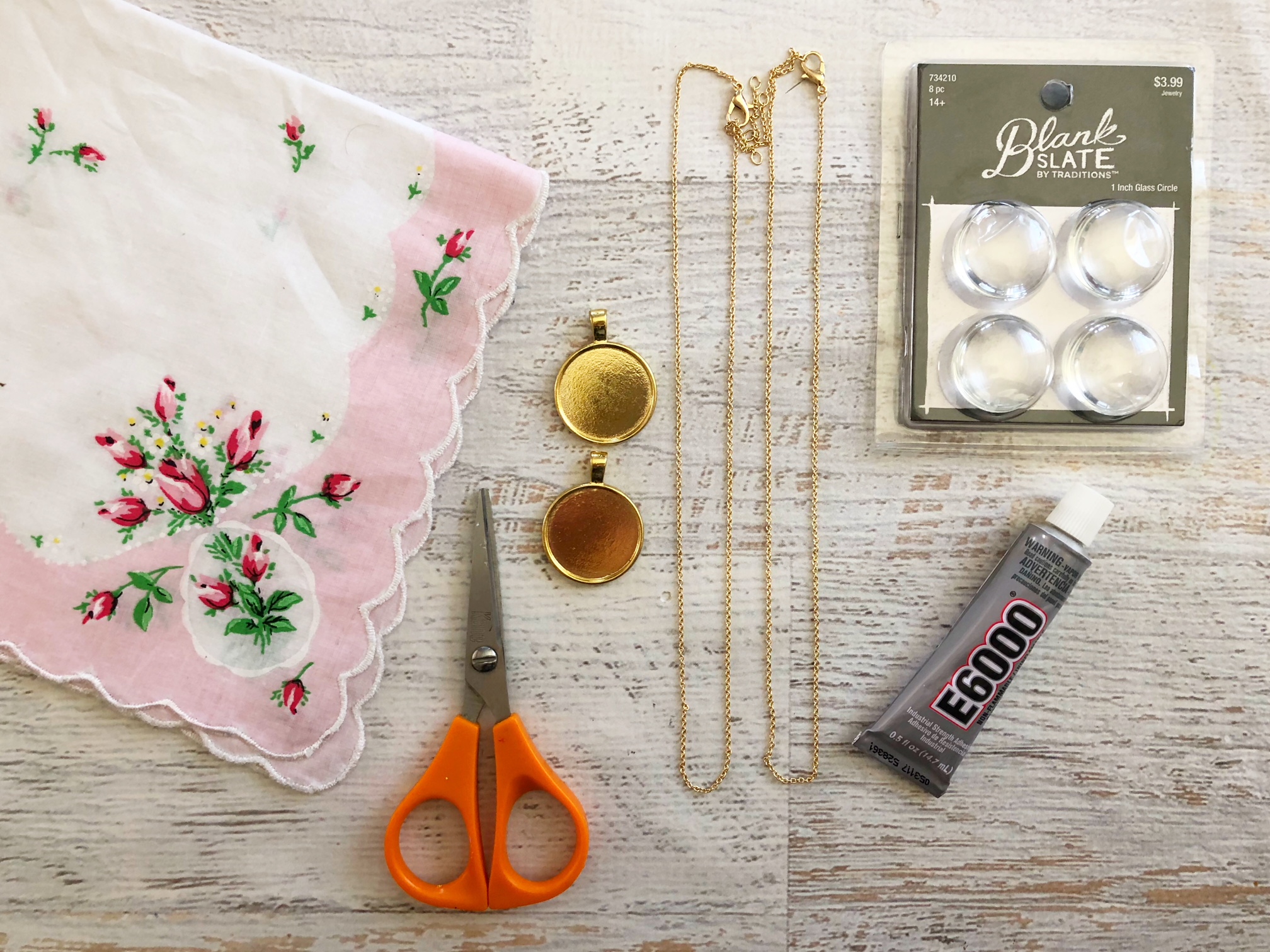 Materials:
1″ glass circle
1″ gold circle bezel pendant
16" gold necklace chain
pencil
scissors
E6000 glue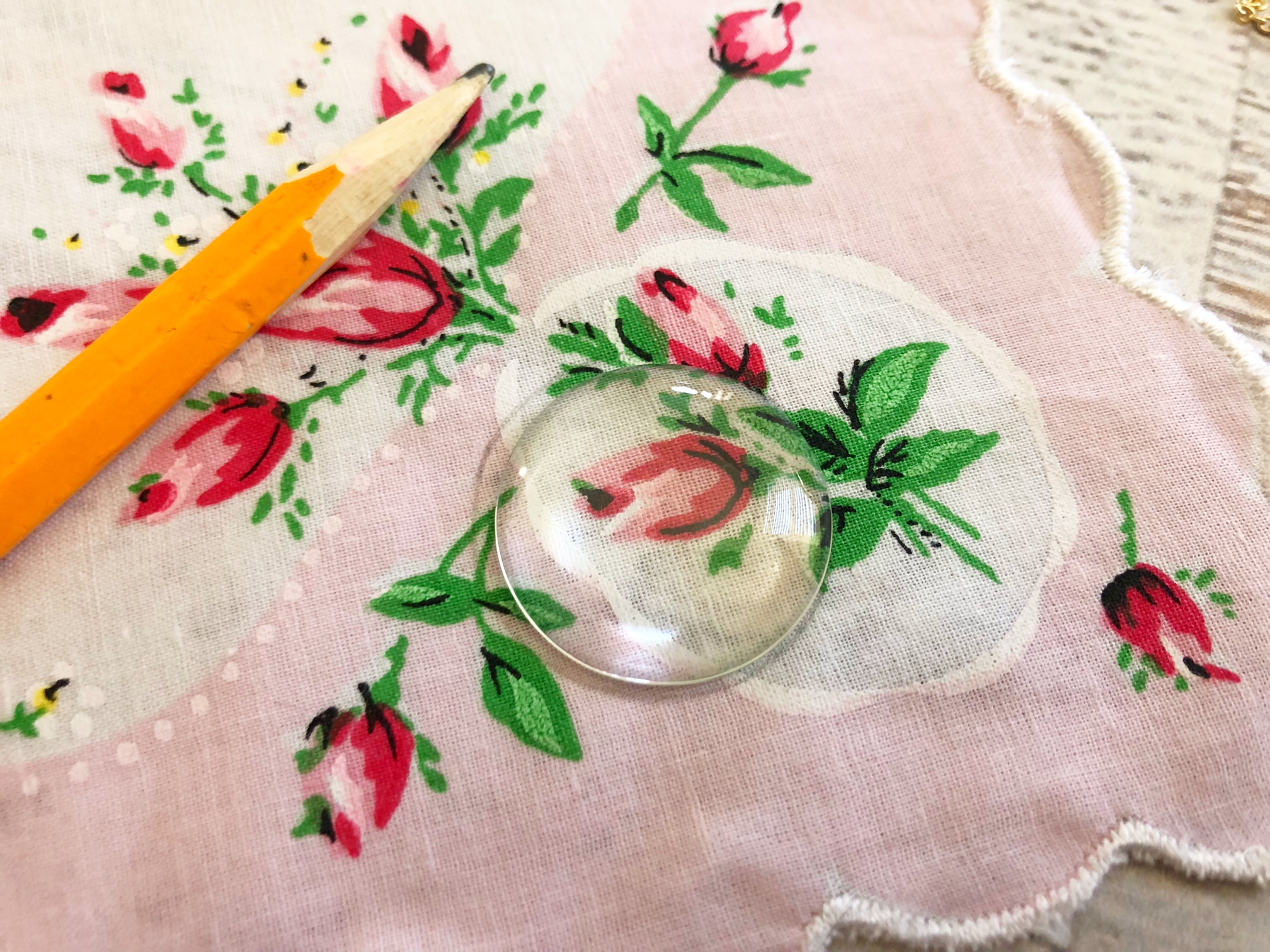 1. Trace your 1″ glass circle onto a flower from your handkerchief and carefully cut it out with scissors.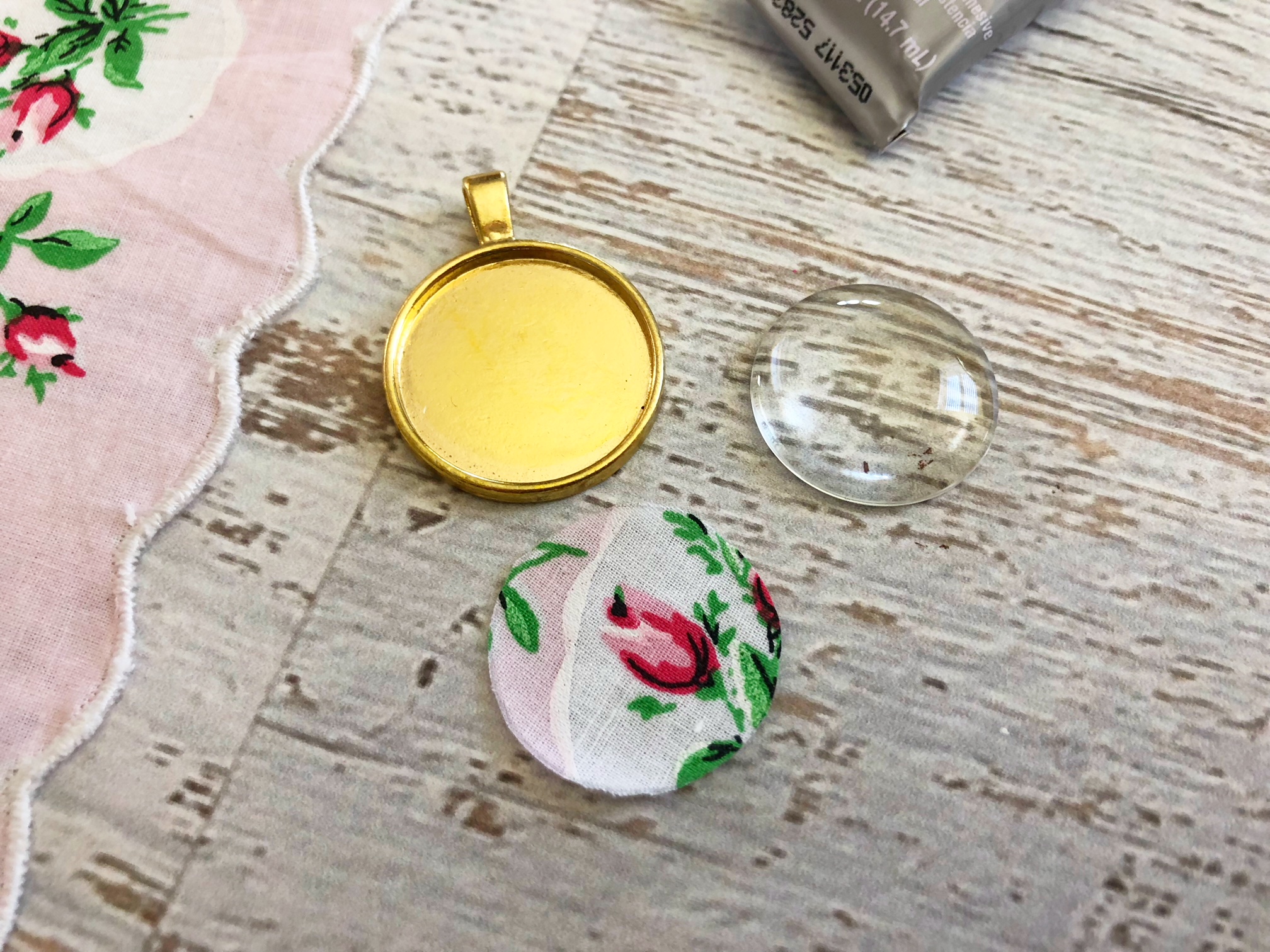 2. Trim the edges around the circle so it is slightly smaller than the inside of the gold bezel pendant and test it out to make sure it fits before you use the glue.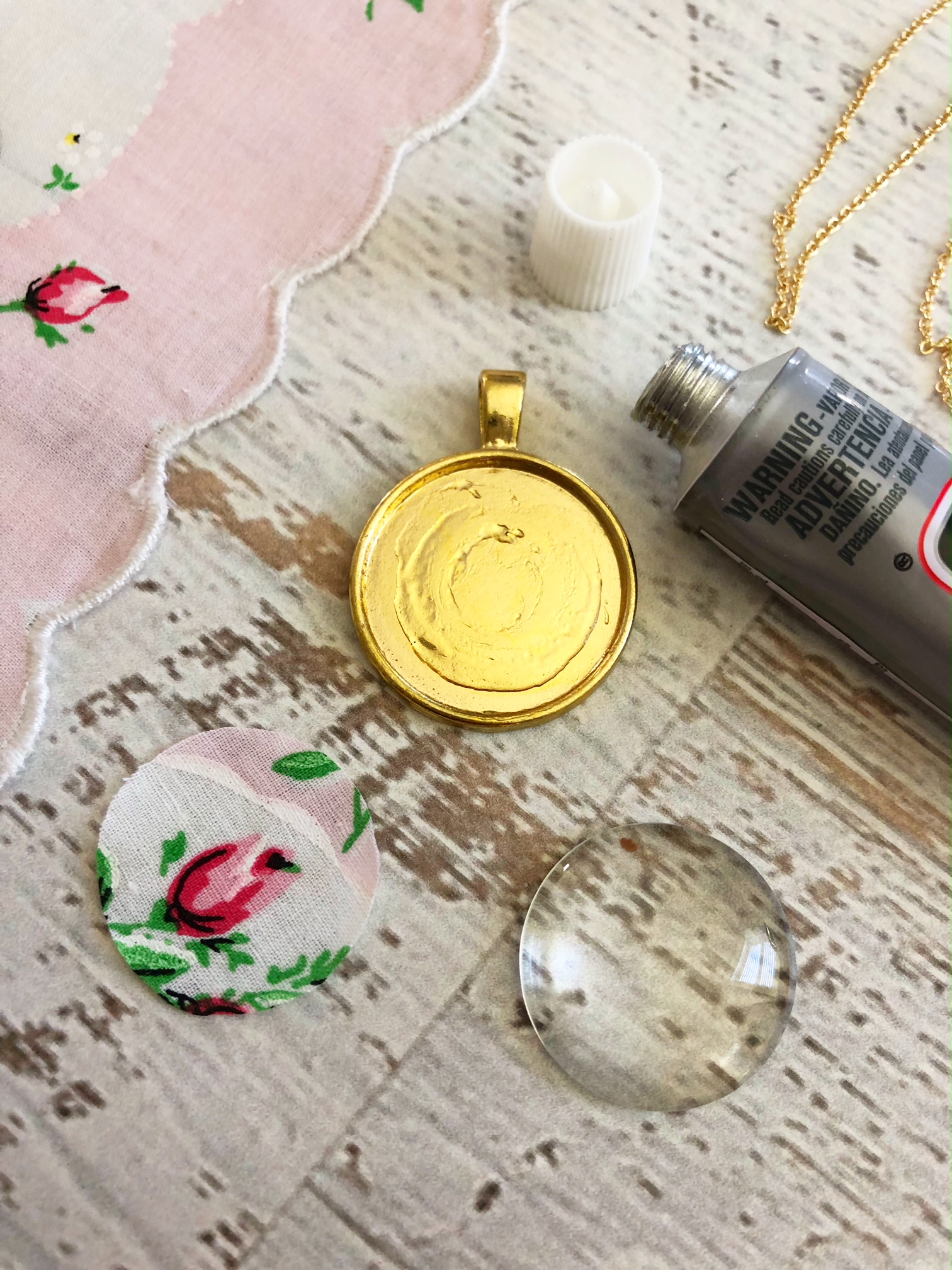 3. Spread out a small amount of glue onto the inside of the gold bezel pendant .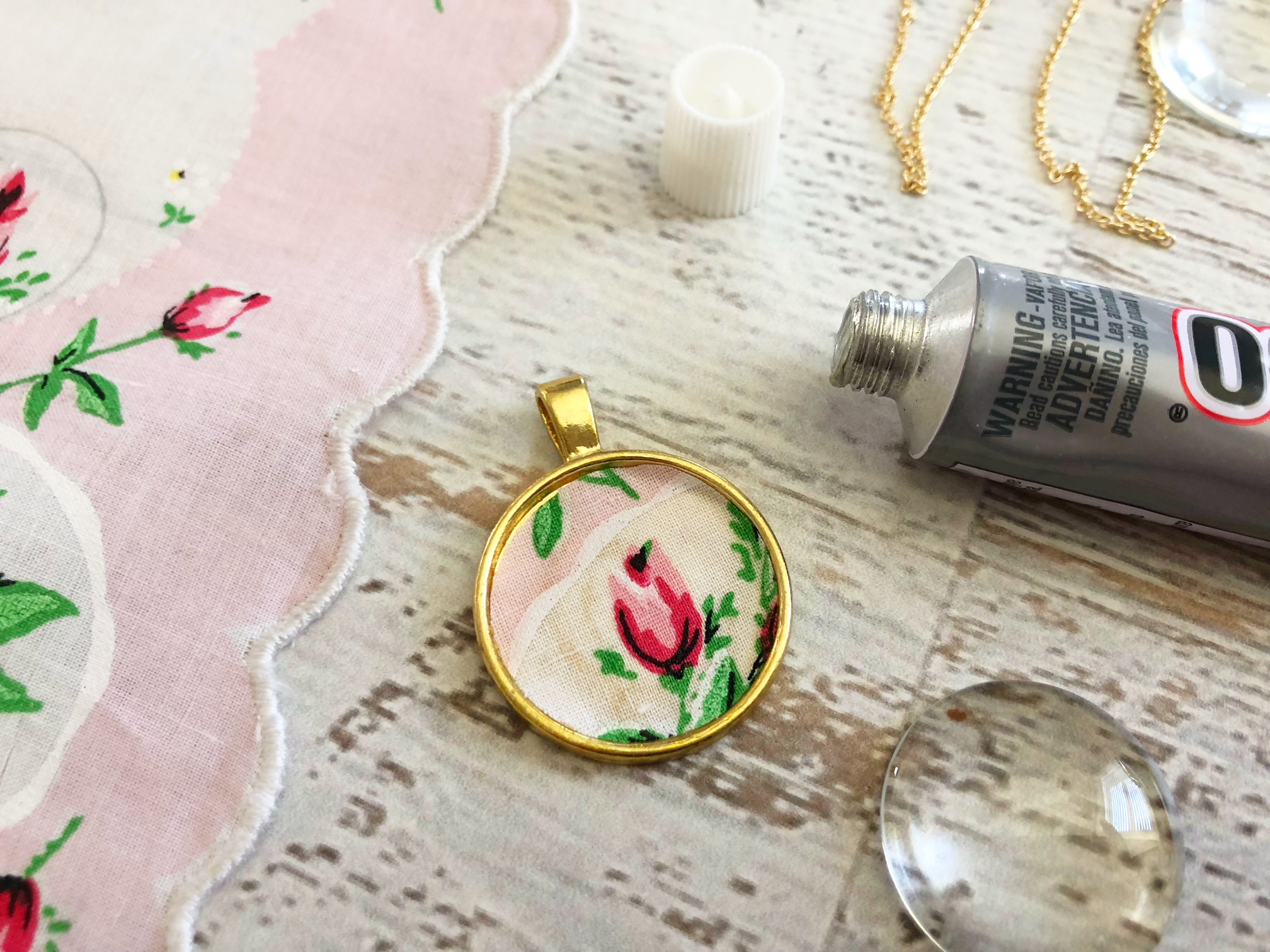 4. Carefully place your handkerchief circle flat in the center of the gold bezel pendant and press flat.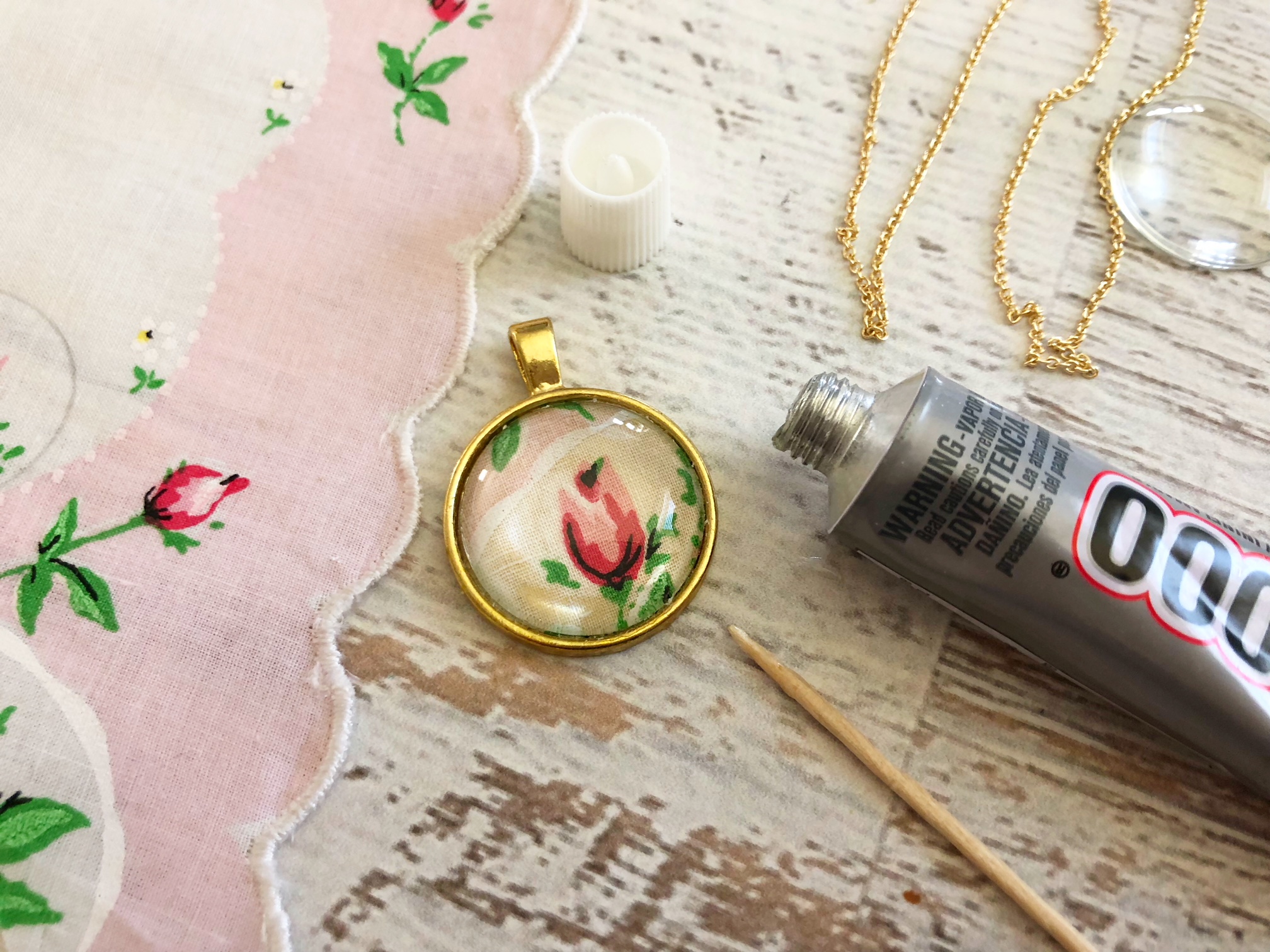 5. Use a toothpick to add a small amount of glue to the bottom and outside edges of the glass circle and press onto the gold bezel pendant .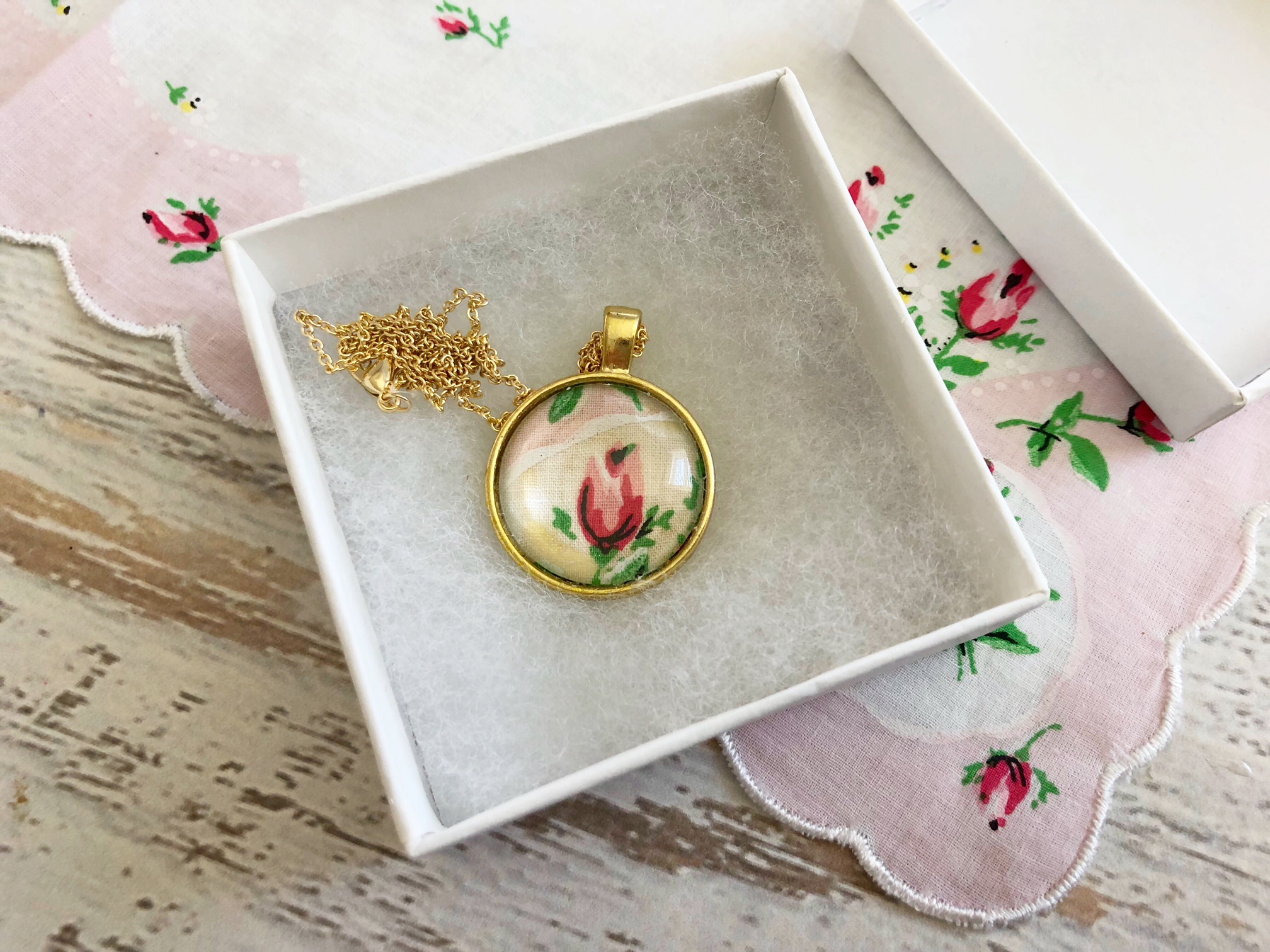 6. Let your Handkerchief Pendant Necklace dry and it's ready to wear or place in a small jewelry box to gift to friend.
Do you have a favorite Bumblebee Linen Handkerchief that you could make into a beautiful necklace? Let us know in the comment section below!
You might also enjoy our other handkerchief crafts: