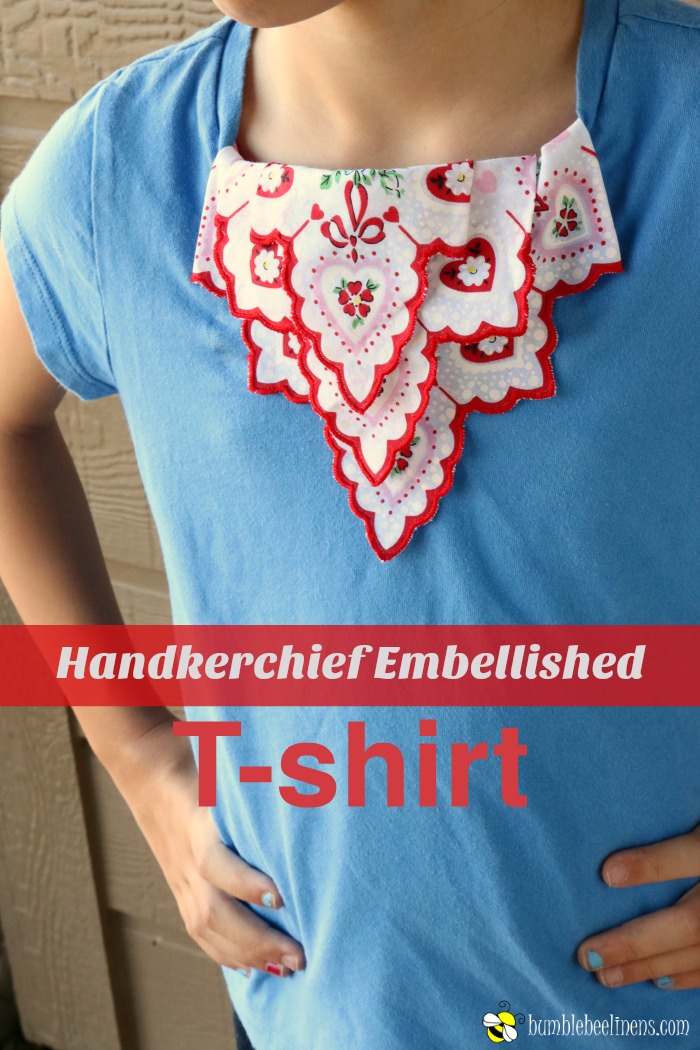 This Handkerchief Embellished T-shirt is a great afternoon project that requires no special equipment or skills.  You don't even have to sew!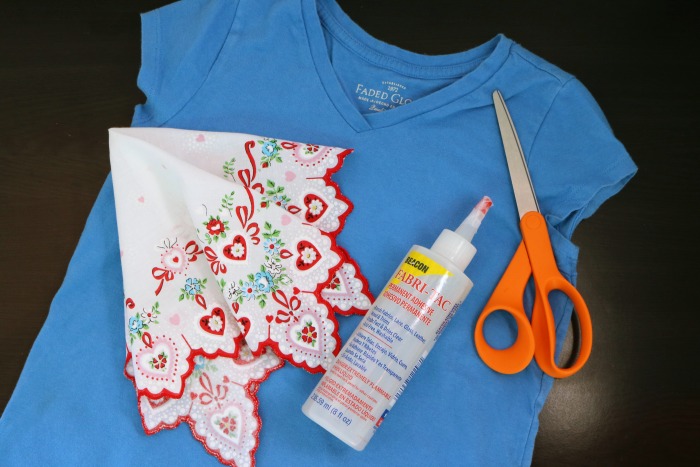 Supplies:
T-shirt
Handkerchief
Fabric Glue
Scissors
If your t-shirt is new you'll want to pre-wash it to allow it to shrink to its final size.
Make sure to use fabric glue.  It's specially designed to be washed with no issue.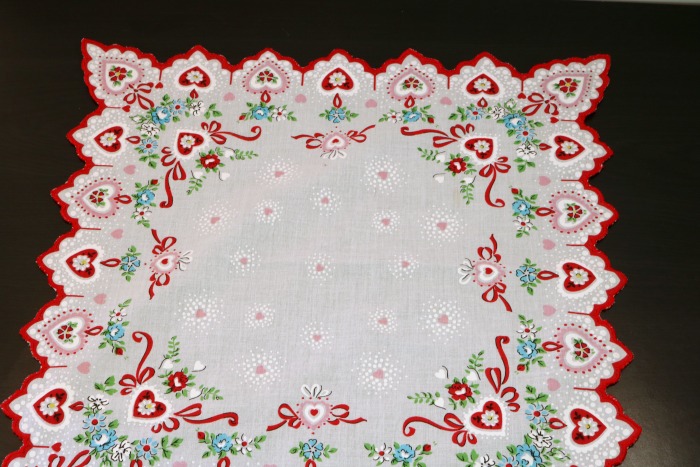 Iron the handkerchief.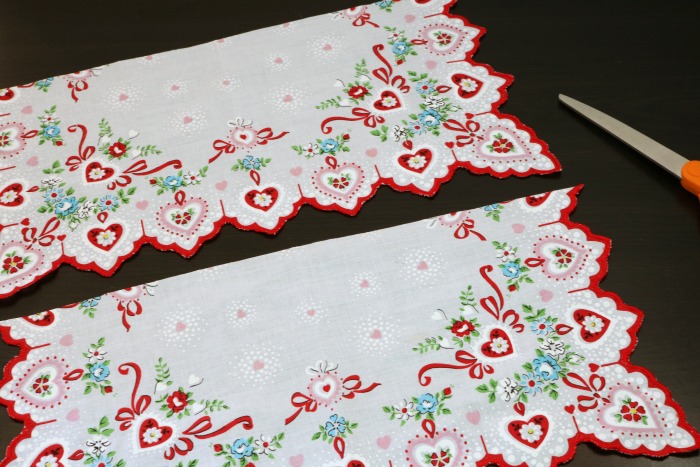 Cut the handkerchief in half.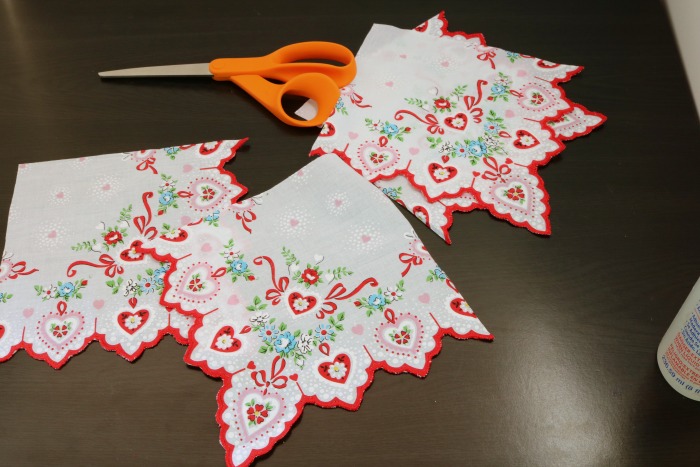 Cut those halves into half again.  You now have the four corners of the handkerchief separated.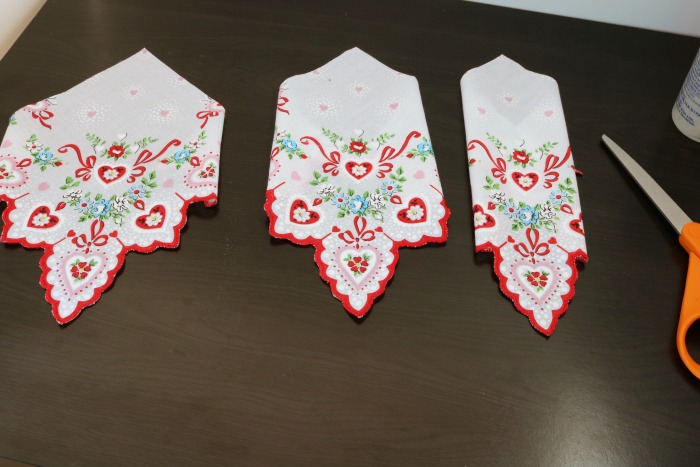 Set aside one of the four pieces for a later step.
Take the three remaining pieces and fold in the corners.  You're going to be arranging this so that the cut corners are facing up and the finished corner is facing down.  Now fold in the sides to the back.  It will look best if you vary the widths with one wide, one medium, and one narrow folded corner.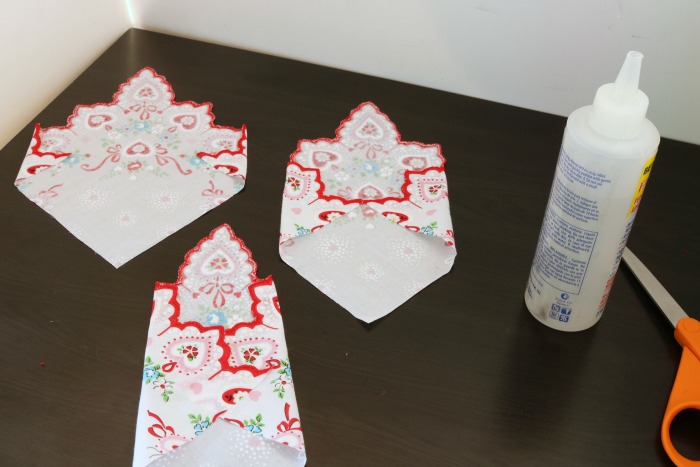 Once you have the pieces in sizes you like, iron the edges.  Glue the corners into place on the backside of each piece with the fabric glue.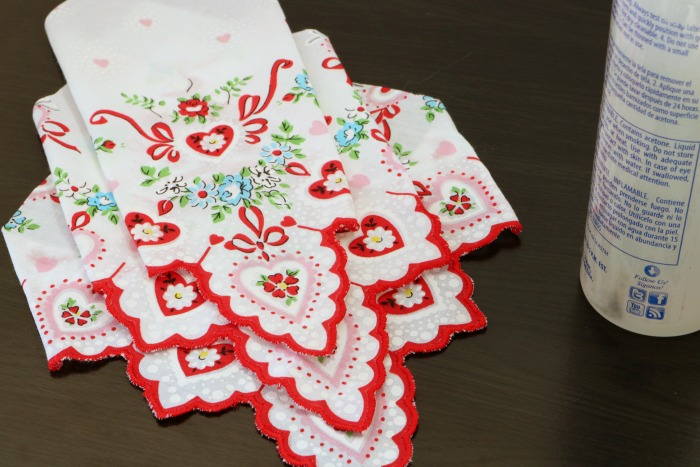 Stack the folded corners on top of each other to create a pleasant pattern.  You'll want the largest piece on bottom and the smallest piece on top.  Also, you'll need to move them up so that the corner of the largest piece hangs the lowest on your finished arrangement.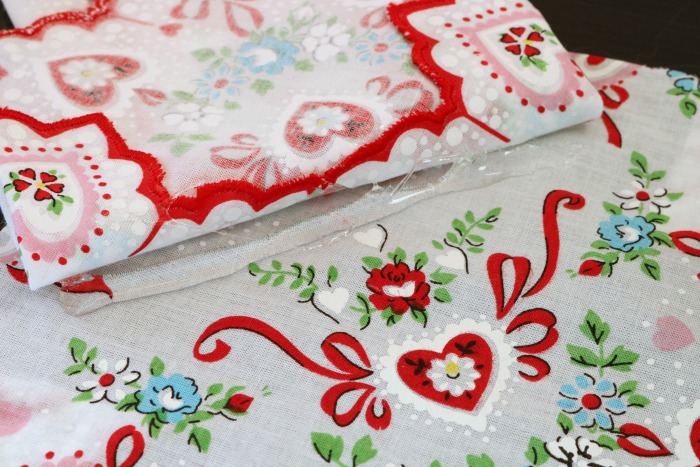 Glue the handkerchiefs in place.  You don't want to glue them all in the same place so that the glue causes a thickness.  You'll also want to glue them so that they're able to move a little at the bottom.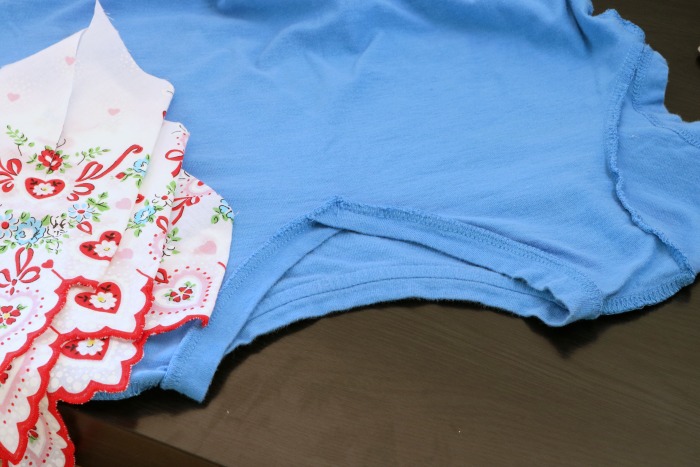 Turn the t-shirt inside out.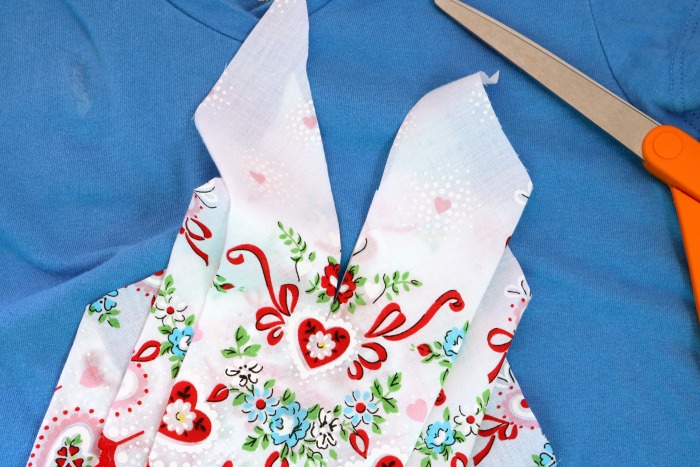 Arrange the stack so that it lays correctly on the right side of the shirt.  Trim away excess fabric from the bottom/back of the handkerchief arrangement leaving enough to glue the piece onto the shirt.  You want the back of the stack to be no longer than the front of the arrangement so that all of the glue on the back is covered by handkerchief in the front.
Cut a slit in the stack so that when you glue it to the shirt it will lay flat on the front without too much puckering.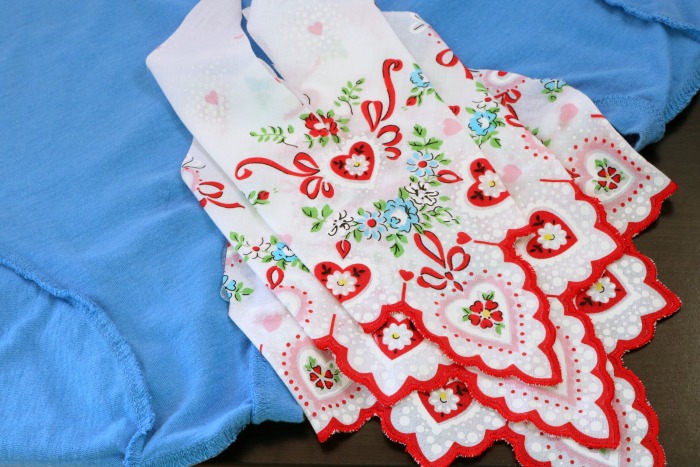 Place the stack onto the inside of the neckline so that the points face the top of the shirt.
Glue the stack of handkerchiefs in place along the inside of the neckline.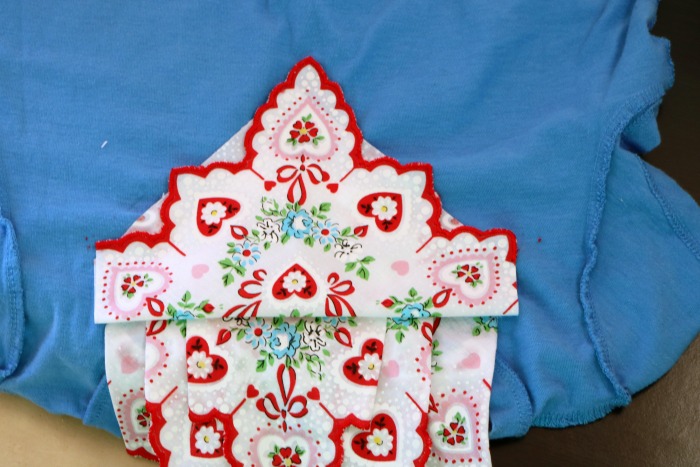 Use the fourth corner that you set aside earlier to fold for a liner for the inside of the stack.  This will keep the unfinished edges and glued spots from irritating you.  Glue the edges of the handkerchief in place on top of the handkerchief stack.  DO NOT glue to the t-shirt material.  This could cause it to become discolored and stiff.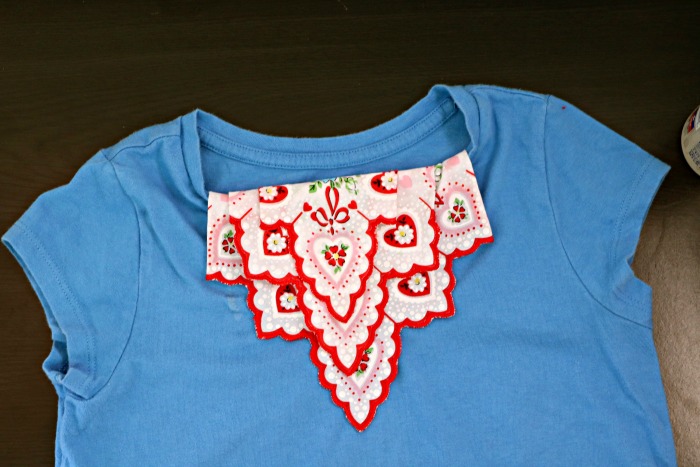 Allow the glue to dry completely.
Iron the arrangement flat before wearing.  Enjoy!