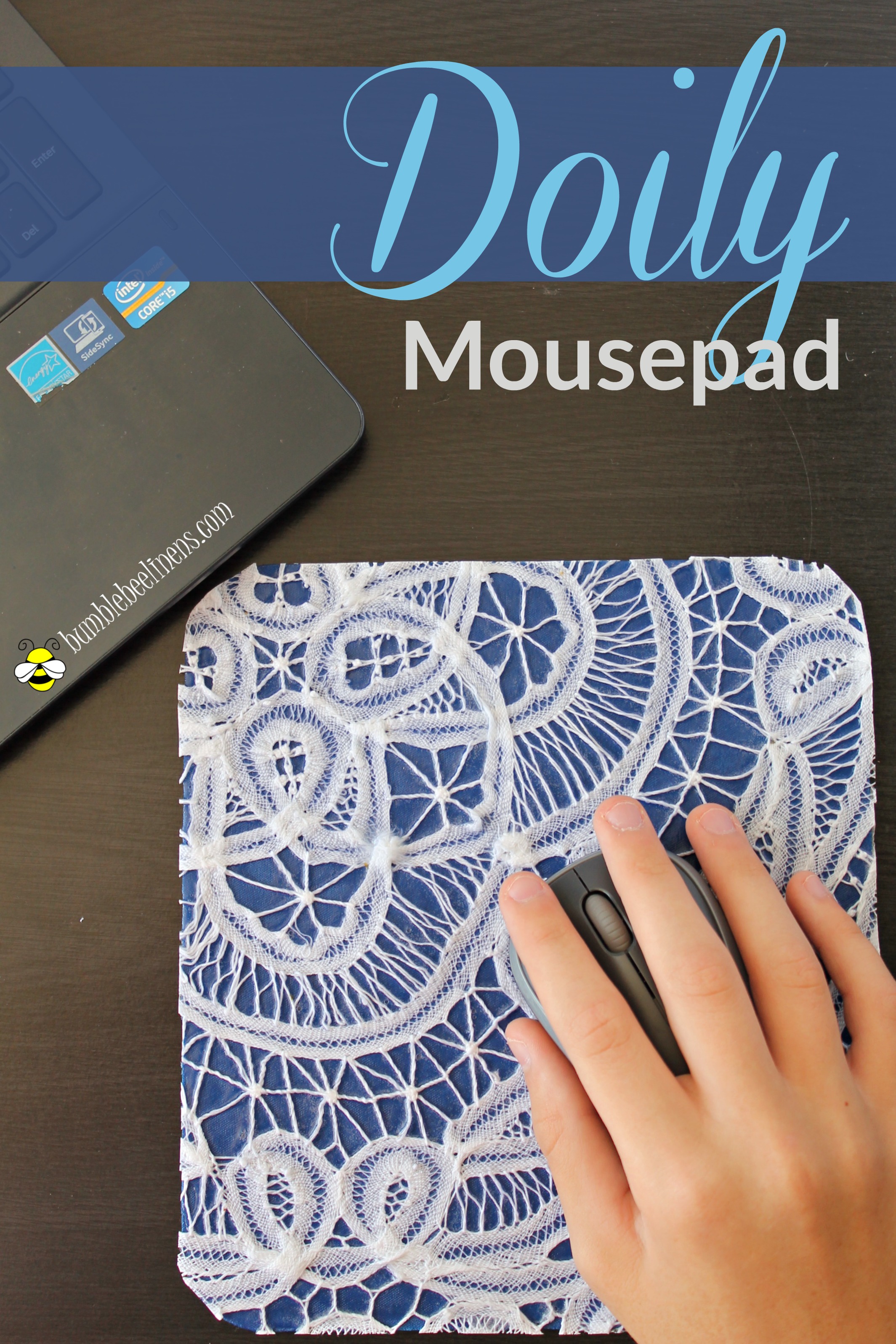 Personalize your mousepad with a lacy touch. Follow this tutorial to make this easy Doily Mousepad. These make phenomenal gifts!
This project is very simple, but it takes several hours to complete. I was able to complete this project in 24 hours (taking into consideration all of the drying between layers).
Monitor children if you are having them help with the project. They should be monitored closely when using the Mod Podge and the scissors.
I purchased this mousepad at a big box store for around $2. If you'd like to recycle a mousepad that you already have, you could start by applying a few coats of craft paint over the current design. This will give you a nice blank slate to start with.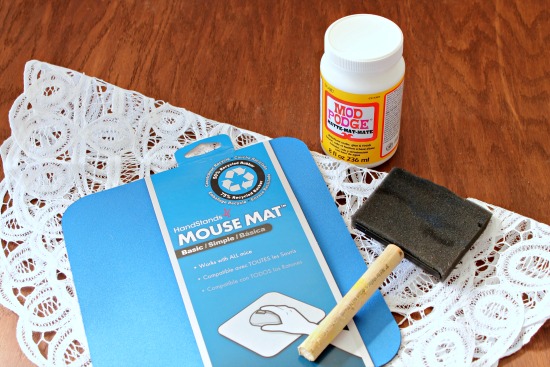 Supplies
Mousepad
Doily – large enough to cover your mousepad
Sponge paintbrush
Matte Mod Podge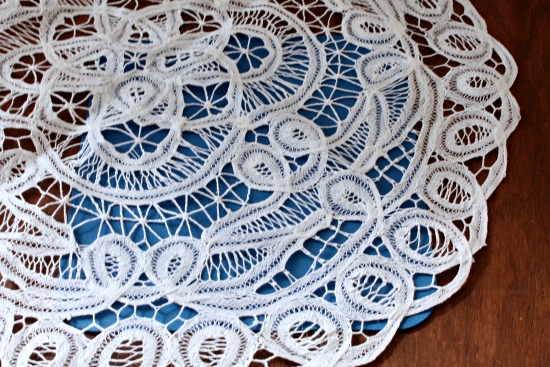 Arrange your doily so that you like the way the design lays on your mousepad. I centered the middle doily design over the top left corner of my mousepad so that the design flows down and across the mousepad in an interesting pattern.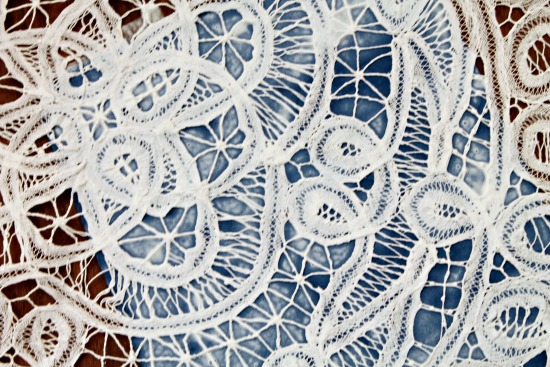 Apply a thin coat of Mod Podge to your doily.
Use the sponge brush to line up any small design elements that might get moved around by the application. These will "freeze" in position, so make sure they don't look messy.
Pay special attention to the edges of the mousepad. I like go about 1/4 inch over the edge of the mousepad so that all of the doily is glued securely in place.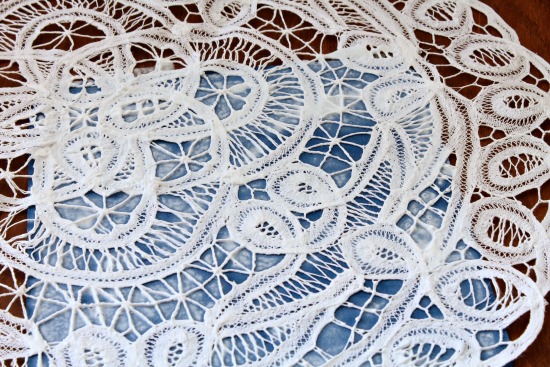 Let the first layer dry for at least 30 minutes or until the Mod Podge is completely clear. Do not rush this. Each layer should be dry before you proceed to the next step.
This is the vital reason that you apply very thin layers of Mod Podge. If you apply a thick layer it will take a very long time to dry and it could end up being gummy for hours.
Apply another thin layer. Repeat with application and drying until the top of the doily is a flat surface. This will take several layers of Mod Podge. It could take dozens of layers depending on the texture of your doily.
It's key that you allow each layer to dry and you apply enough layers to flatten the surface, otherwise your mouse will not work on this mousepad.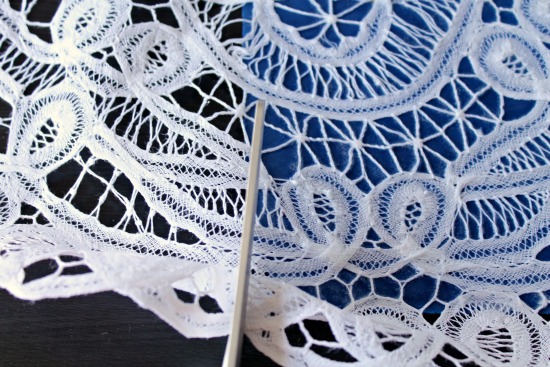 Trim the excess doily from the mousepad. You can turn the mousepad upside down and use a straight edge blade. Scissors worked just fine for me.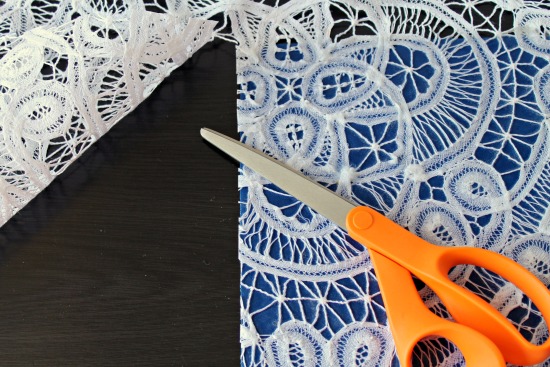 Pay special attention to the corners. My corners were rounded to I made sure to create a nice trimmed rounded edge on the corners.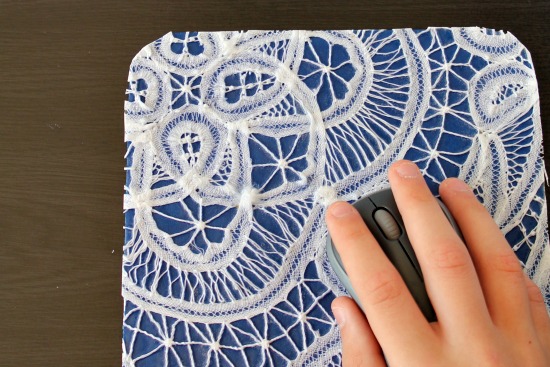 You're all finished. The Mod Podge will completely cure in 24 – 48 hours. It might be slightly tacky before this point.
Enjoy your new Doily Mousepad!