Wedding Tuxedo Handkerchief Favor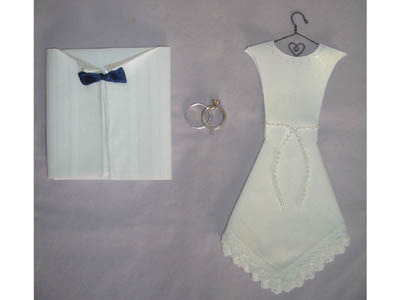 Not only did Virginia from California make her own variation on our wedding dress hankie favor, she also created her own unique tuxedo wedding handkerchief favor.

Using our line of satin striped mens handkerchiefs and a miniature bowtie, she created matching tuxedo wedding favors for the groomsmen and her fiance.

Once again, we thank you Virginia for sharing your wonderful ideas with us!


Buy wedding handkerchiefs now! Choose from a wide variety of wedding handkerchiefs at excellent prices.