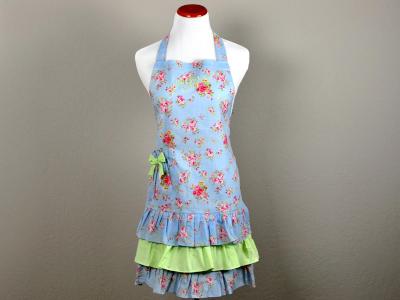 Vintage Inspired Romantic Spring Hostess Apron [APA-002] $22.99
Displaying 1 to 4 (of 4 reviews) Result Pages: 1
The romantic spring hostess apron is cute but not very practical as the material is thin. I was disa..
Rating:

[2 of 5 Stars!]
I LOVED the apron! This was part of a shower present and tied everything together. I only wish I'd o..
Rating:

[5 of 5 Stars!]
We are delighted with the beautiful aprons! Our daughter and granddaughter love the pretty, spring c..
Rating:

[5 of 5 Stars!]
A lovely vintage-look full body apron loved by the person who received it for Christmas. She put it ..
Rating:

[5 of 5 Stars!]
Displaying 1 to 4 (of 4 reviews) Result Pages: 1