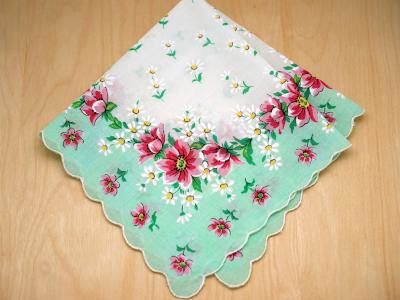 Vintage Inspired Field of Daisies Print Hankie [HCP-079] $7.49
Displaying 1 to 3 (of 3 reviews) Result Pages: 1
Bumblebee Linens has the prettiest hankies! I will be buying more.
Rating:

[5 of 5 Stars!]
Love hankies. Use them as stocking stuffers every year. Wish you could give a deal, where if you b..
Rating:

[3 of 5 Stars!]
Another beautiful hankie--this one is special. I missed getting one I really wanted-- out of stock s..
Rating:

[5 of 5 Stars!]
Displaying 1 to 3 (of 3 reviews) Result Pages: 1