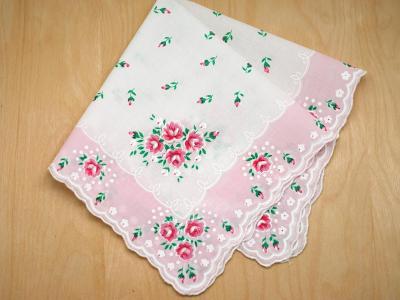 Vintage Inspired Blush Rose Print Hankie [HCP-115] $7.99
Displaying 1 to 4 (of 4 reviews) Result Pages: 1
I am reluctant to order online. However, Bumblebee was great. The item was better than description. ..
Rating:

[5 of 5 Stars!]
Love the delicate print and border on this. These are quality handkerchiefs.
Rating:

[5 of 5 Stars!]
The printed rosebud design and delicate colors are pretty. The fabric is a heavier weight which abso..
Rating:

[4 of 5 Stars!]
I have a neighborhood full of retired friends. Who doesn't love nostalgia? This will be for one of t..
Rating:

[5 of 5 Stars!]
Displaying 1 to 4 (of 4 reviews) Result Pages: 1