Linen Towel Bride And Groom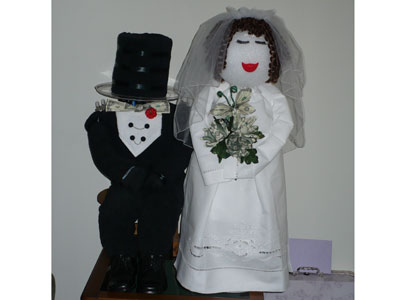 Joyce from New Jersey purchased two white linen bath towels and four white linen hand towels to create these lovely bride and groom figurines for her niece's shower. She used one towel for the front of the dress, one for the back, two hand towels for the train and two hand towels for the sleeves.

It just goes to show how creative our customers are with our products! Thank you Joyce for sharing your project with us!
Buy wedding handkerchiefs now! Choose from a wide variety of wedding handkerchiefs at excellent prices.
Continue