Personalized Tea Time Napkins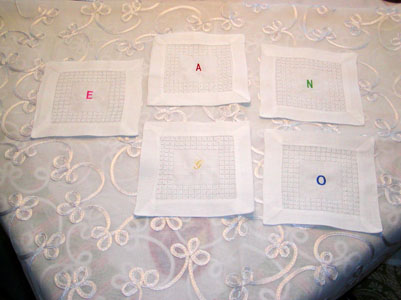 Mary from Florida has created these incredibly cute tea time napkins made out of our line of white hemstitched linen cocktail napkins!

She made these for her friend who just loves to throw tea parties with her grandchildren. Each of the girls initials are block letter stitched in each of their favorite colors. The scroll designs under each letter are done in white to coordinate with the white swirls on the table spread. What an excellent idea!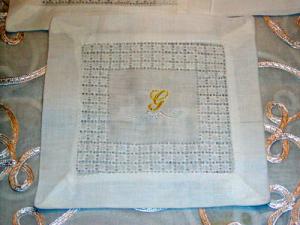 Buy cocktail napkins now! Choose from a wide variety of linen napkins at excellent prices.