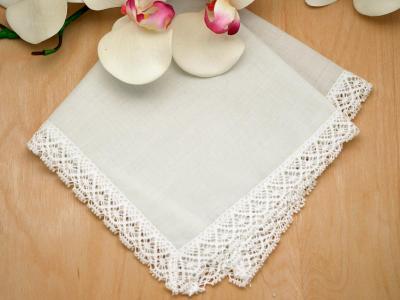 Set of 3 Ivory Cathedral Lace Wedding Handkerchiefs [HLI-005] $20.99
Displaying 1 to 4 (of 4 reviews) Result Pages: 1
Lovely, high quality hankies at a great price. Their service is excellent.
Rating:

[5 of 5 Stars!]
The quality met expectations -- but, I specifically ordered WHITE because I am going to make baby bo..
Rating:

[4 of 5 Stars!]
I am so very thankful for the wonderful service that I received. I live in the Chicago area and want..
Rating:

[5 of 5 Stars!]
Thank you for finding these. They're absolutely perfect! I can't wait for them to arrive. I ordered ..
Rating:

[5 of 5 Stars!]
Displaying 1 to 4 (of 4 reviews) Result Pages: 1