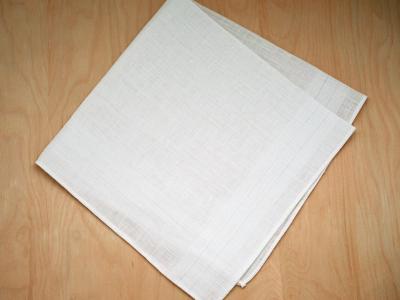 Irish Linen Mens Handkerchief [IMW-001] $22.99
Displaying 7 to 9 (of 9 reviews) Result Pages: 2
This is a great product of high quality. The price is reasonable. I bought 2 and will definitely buy..
Rating:

[5 of 5 Stars!]
I thought it would be fine linen. It's actually rather coarse in weave and feel.
Rating:

[2 of 5 Stars!]
This handkerchief is beautiful and made the perfect gift for my husband and Dad on my wedding day. I..
Rating:

[5 of 5 Stars!]
Displaying 7 to 9 (of 9 reviews) Result Pages: 2