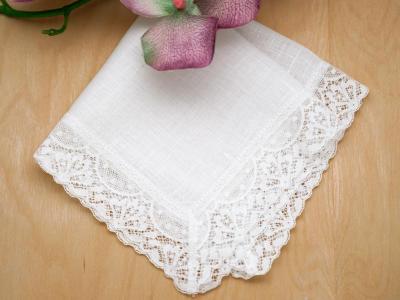 Irish Linen Fan Ladies Lace Handkerchief [HIL-004] $26.99
Displaying 13 to 15 (of 15 reviews) Result Pages: 3
I was very happy with my recent hankie purchase. I had a sage green monogram sewn on to this beautif..
Rating:

[5 of 5 Stars!]
The Irish linen Fan Ladies Handkerchief is very beautiful. I was pleased with it but was surprised ..
Rating:

[4 of 5 Stars!]
The handkerchief that I ordered was lovely, and exactly the kind of handkerchief gift that I wanted...
Rating:

[5 of 5 Stars!]
Displaying 13 to 15 (of 15 reviews) Result Pages: 3