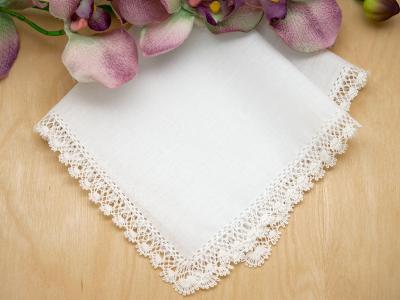 Flower Tip Bobbin Lace Linen Handkerchief [HLW-034] $15.99
Displaying 1 to 3 (of 3 reviews) Result Pages: 1
Did not receive THIS handkerchief as pictured. Owner made good on it,tho, hence 3 stars up from ze..
Rating:

[3 of 5 Stars!]
These were a perfect gift for Mother's Day. My granddaughter is getting married later this year and ..
Rating:

[5 of 5 Stars!]
Beautiful! A lovely touch to my overly tech world.
Rating:

[5 of 5 Stars!]
Displaying 1 to 3 (of 3 reviews) Result Pages: 1