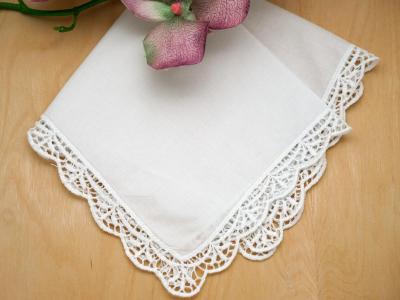 English Garden Lace Ladies Handkerchief [HLW-033] $9.99
Displaying 1 to 4 (of 4 reviews) Result Pages: 1
Beautiful handkerchiefs. Quality is amazing for the price. Perfect for making hanky bonnets for a ba..
Rating:

[5 of 5 Stars!]
It's ok but there is a brown dot in the linen and I'm making a baby bonnet with it so I hope it does..
Rating:

[3 of 5 Stars!]
These handkerchiefs are of beautiful quality and are going to make some precious bonnets for grandch..
Rating:

[5 of 5 Stars!]
This is a beautiful handkerchief and I used it to make a bonnet for my daughter who is expecting her..
Rating:

[5 of 5 Stars!]
Displaying 1 to 4 (of 4 reviews) Result Pages: 1