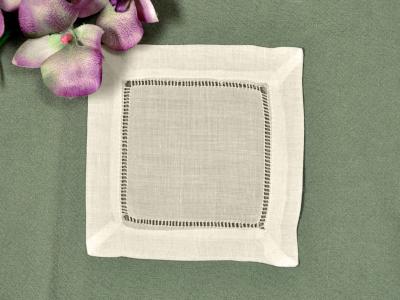 1 Dozen Ecru Hemstitched Linen Cocktail Napkins [CNLEH-001] $15.99
Displaying 7 to 9 (of 9 reviews) Result Pages: 2
They are lovely quality . I also wanted the large napkin but it was unavailable in same color.
Rating:

[4 of 5 Stars!]
Received these lovely cocktail napkins/coasters right on time and used them immediately that evening..
Rating:

[5 of 5 Stars!]
Perfect for doing a little bit of Christmas redwork for extra special gifts. Thankyou!
Rating:

[5 of 5 Stars!]
Displaying 7 to 9 (of 9 reviews) Result Pages: 2