Are you planning on getting your beautiful bride something for the upcoming wedding? If so, there are LOTS of ideas floating around that will be perfect for their wedding registry.
Wedding gifts for the bride are fairly traditional between couples. When the groom picks out a gift, it's like saying "I can't wait to start my life with you, here's a beautiful gift to show my love."
If you're wondering about the best wedding gifts for the bride, here are 25 unique ideas she'll love.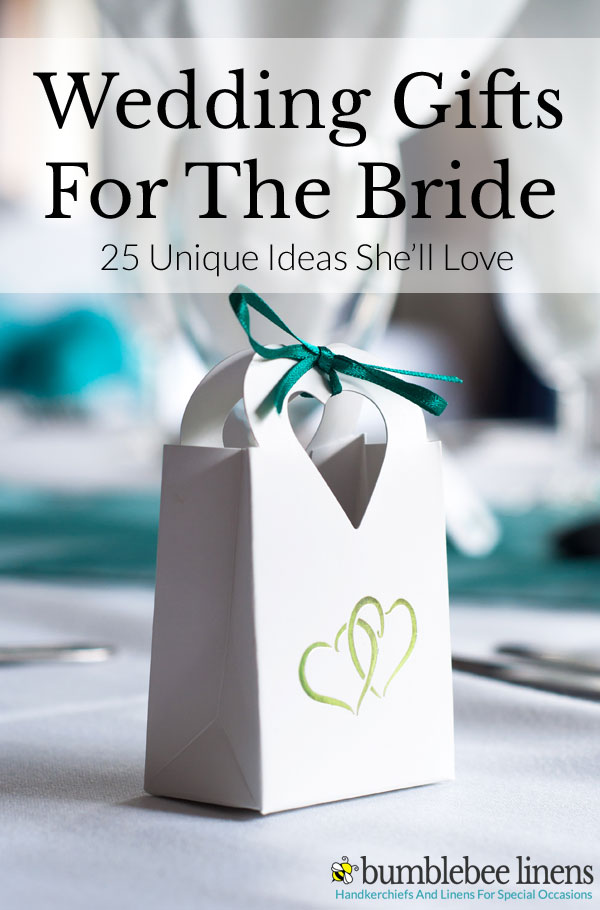 Wedding Gift Idea #1: A Personalized Handkerchief
Is there anything more special than a personalized gift? One of the best gift ideas in a wedding registry is a wedding handkerchief.
Let the bride see her name on something that she can adore! Personalize it, so she can treasure it forever.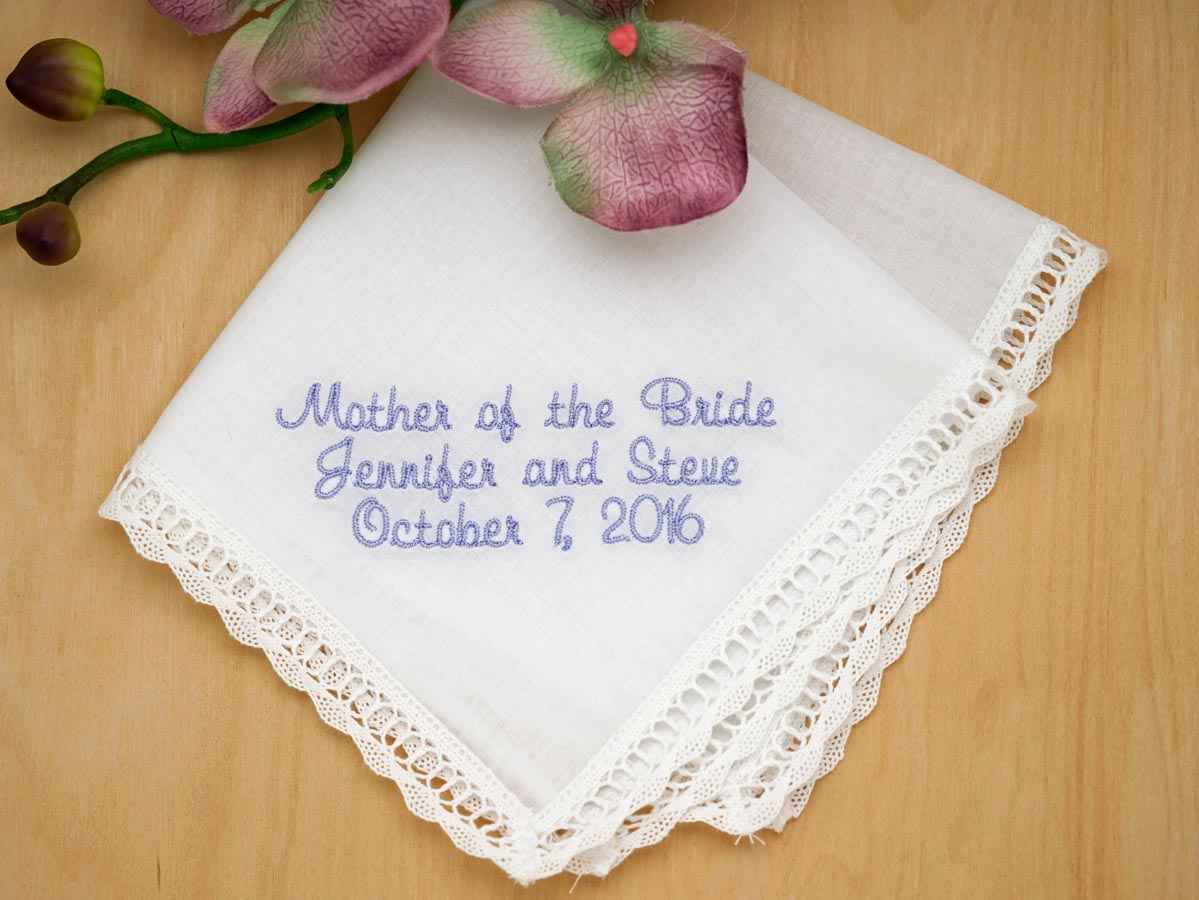 Wedding Gift Idea #2: Unique Jewelry
Do you know what's special? Unique jewelry! Picking out a piece of jewelry is something most brides will love.
You can even get the piece engraved, if that's something you'd like to do.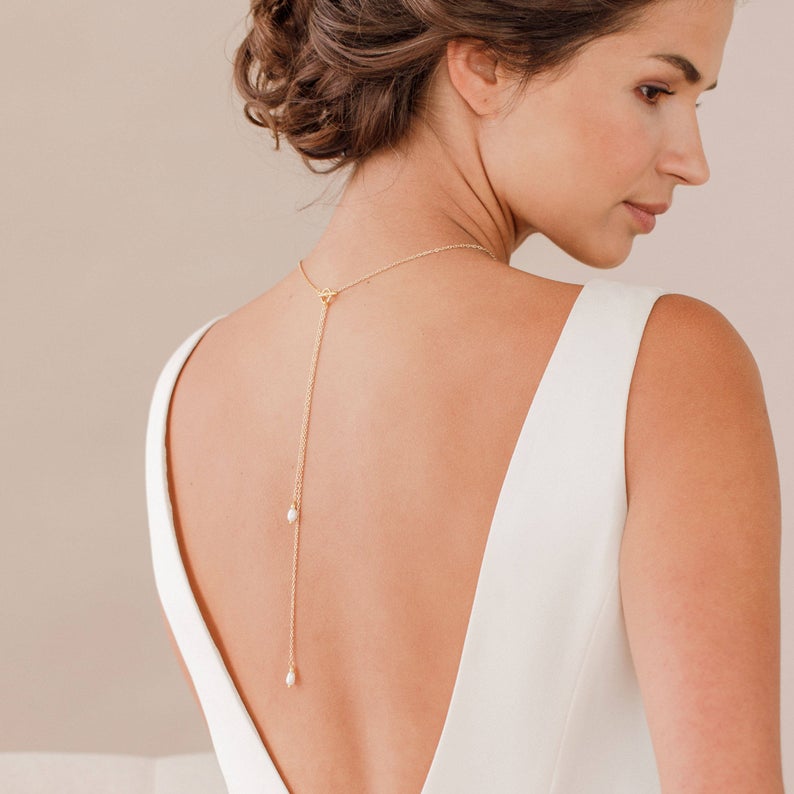 Wedding Gift Idea #3: Lace Parasol
Lace parasols are the perfect gift for a day at the beach, a stroll through the park, or even a wedding.
With pretty lace trim and delicate frills, a bride to be will love carrying it on her wedding day. These lace umbrellas are also functional and will keep you cool and comfortable in the sun.

Wedding Gift Idea #4: Monogrammed Napkins
The bride on her wedding day is the epitome of elegance and monogrammed napkins will add a touch of class to the reception.
We love the fact that these napkins not only look great but they are reusable and save the environment. Add a saying or initials to make it extra special!

Wedding Gift Idea #5: Merchandise For The Mrs.
It's so special to be called "Mrs." when you're first married. A unique present to get your bride is something that says "The Mrs." on it. Do you know how many gifts there are out there with the words "Mrs." on it?
We personally love this fun Mrs. Coffee Mug! See how much fun a personalized mug can be?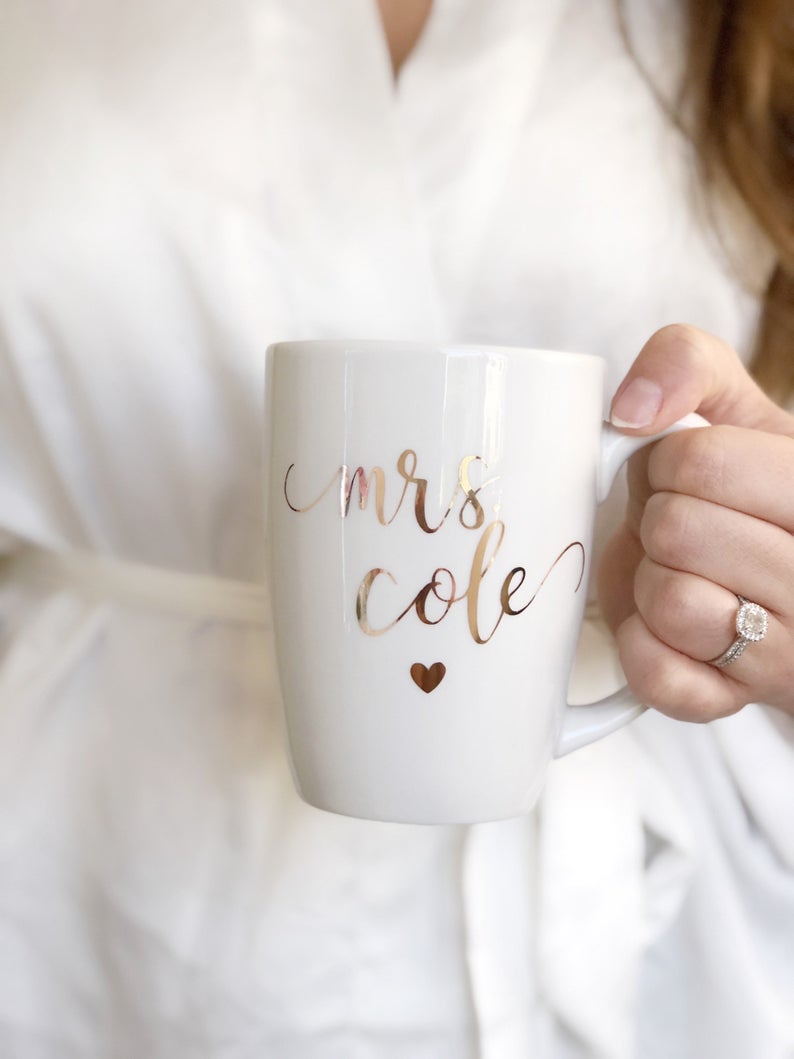 Wedding Gift Idea #6: A Romantic Card
Most bride-to-be's are hopeless romantics that want to feel special on their money day. What better way to say that than with a romantic card?
You can't surprise her anymore than having a romantic card hand delivered to her.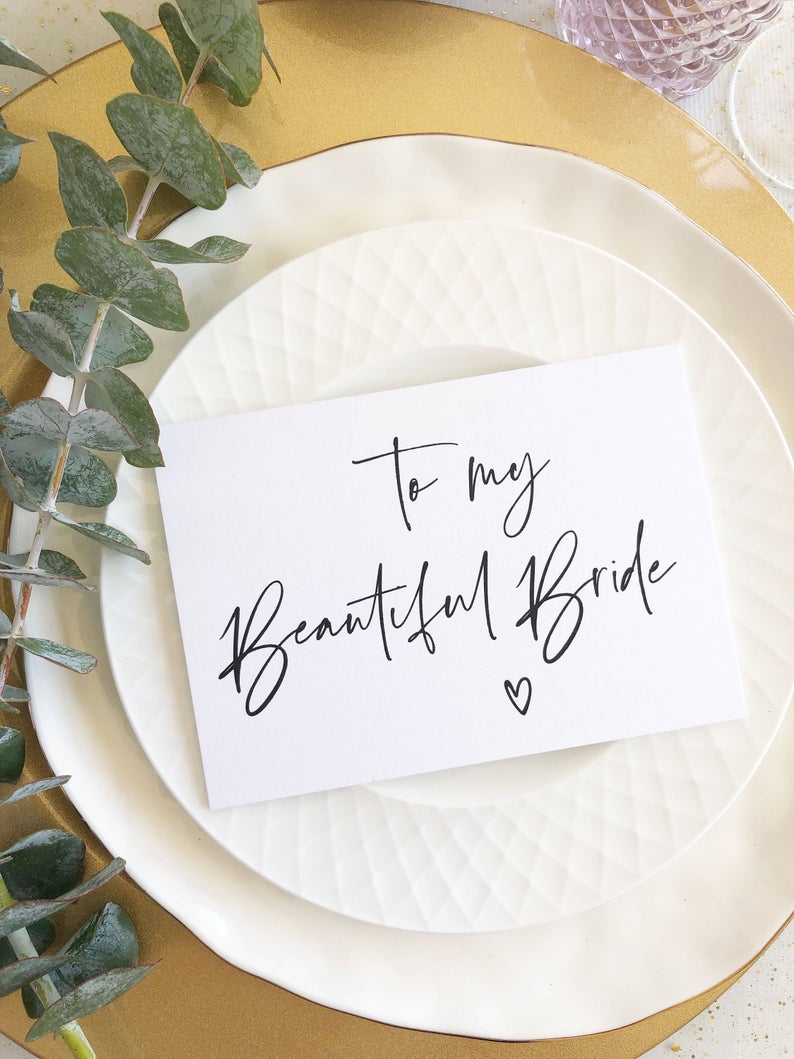 Wedding Gift Idea #7: A Wedding Canvas
Telling a bride that you love her and you can't wait to spend your life with her is important. You can do this best through a wedding canvas.
Have an engagement picture put on a canvas as a gift for the big day. You can also wait and have one of your beautiful wedding pictures put on it.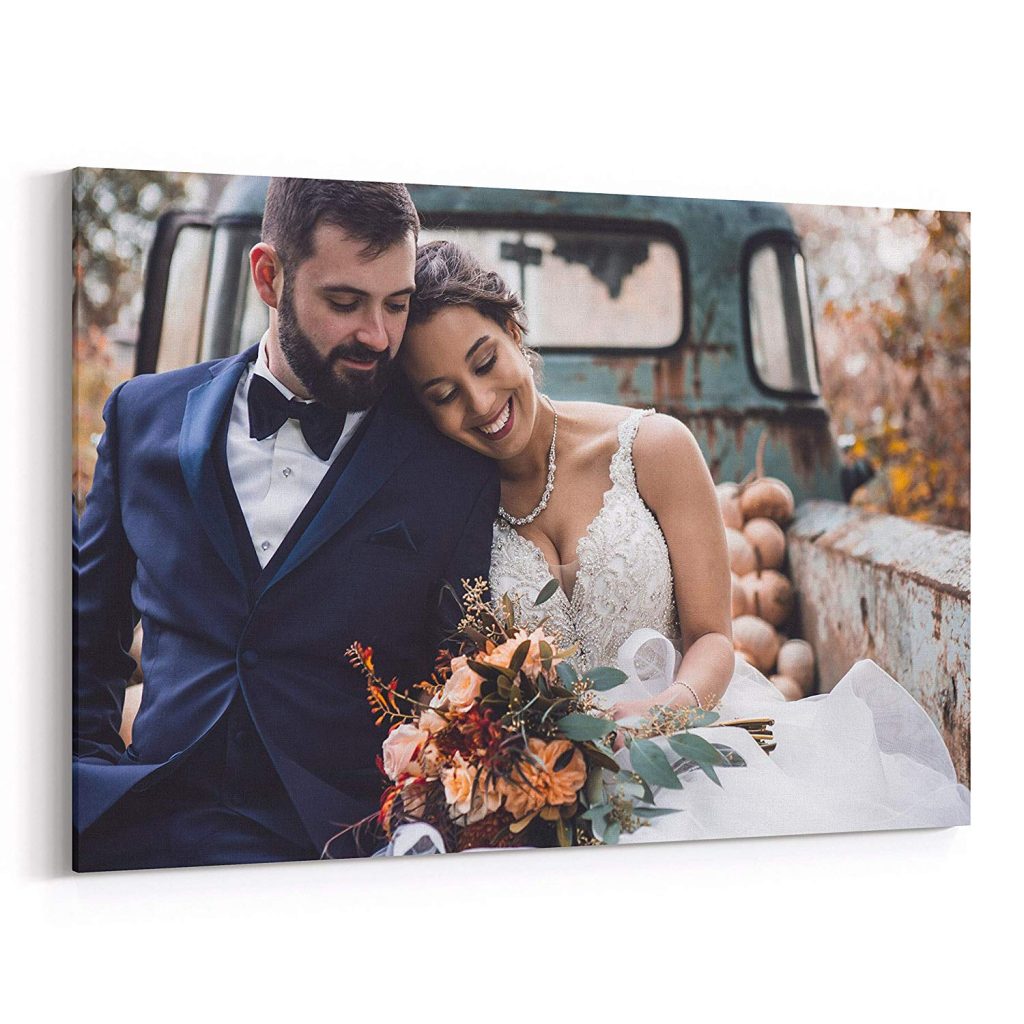 Wedding Gift Idea #8: Immediate Photos
A wedding day is not a day you can easily get back. Which is why giving the bride the gift of immediate photos is such a good idea. Take advantage of the Fujifilm Instant Camera.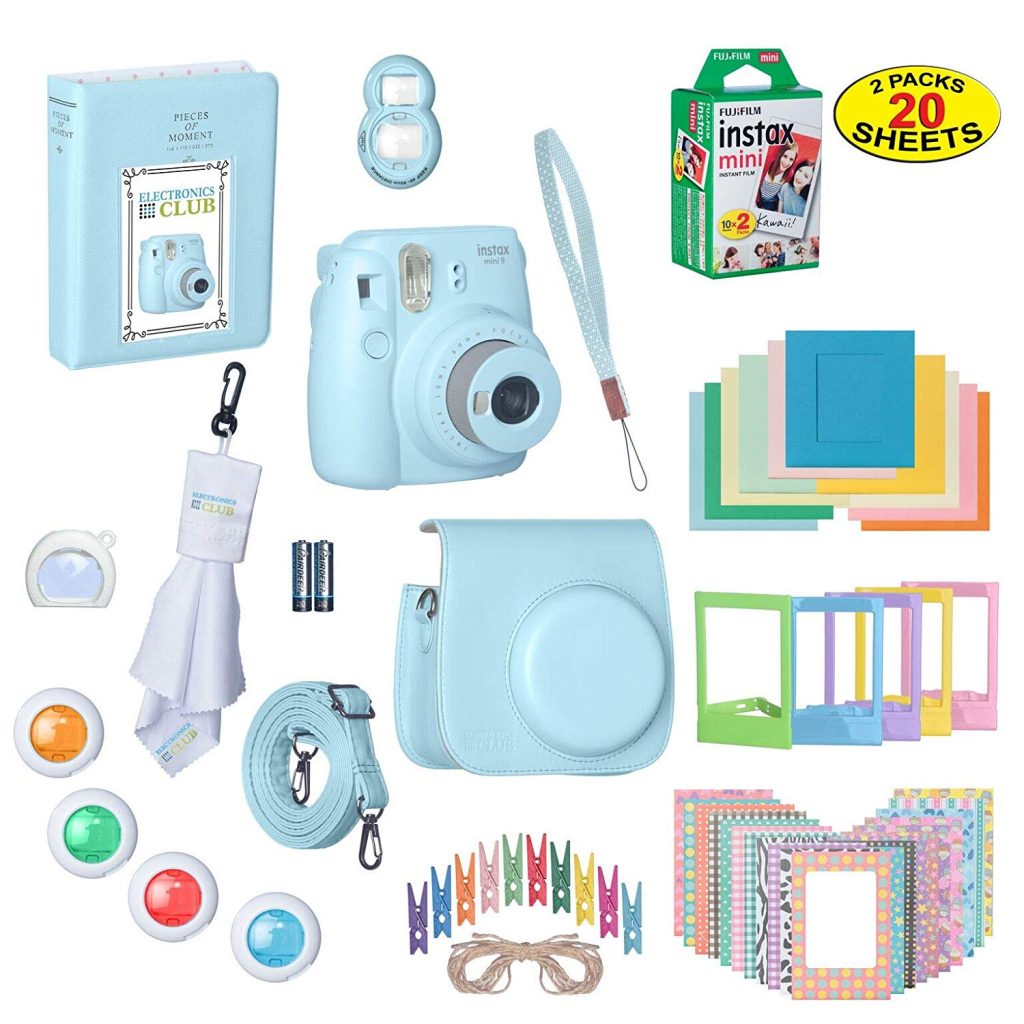 Wedding Gift Idea #9: Spa Gift Card
Looking to spoil your bride to be? A spa gift card is the perfect gift to get your bride to be. This can be given to her the day or week before. Nothing can make you more relaxed than a spa gift card, especially a sentimental wedding gift.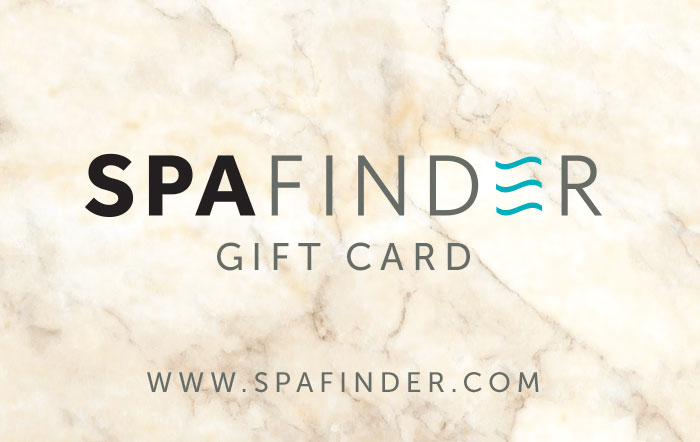 Wedding Gift Idea #10: A Creative Art Piece
Some brides love the idea of art and it's a good idea to have one in the wedding registry. Why not bless your bride with a beautiful piece of creative art?
There is lot of art out there that can be bought to show her how much she means to you. The best place to find art is in your town! Local art is always the best.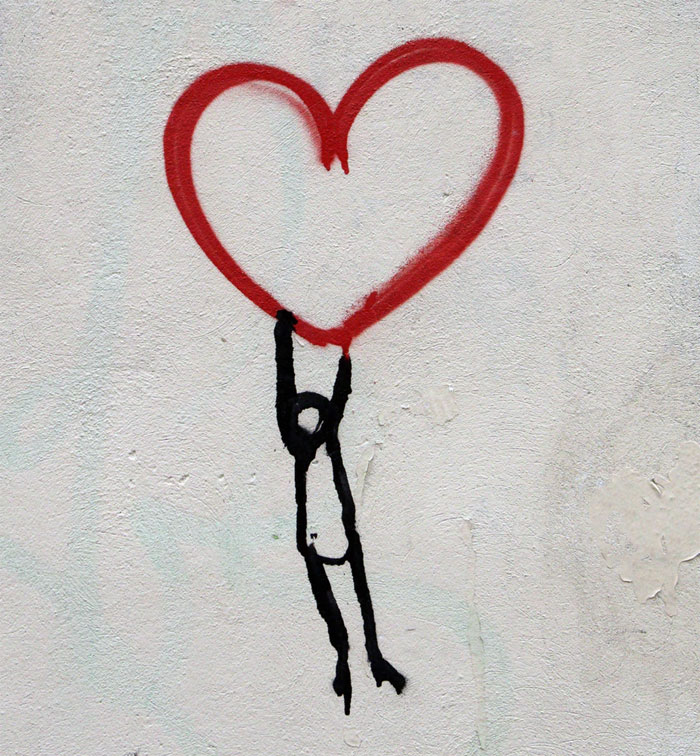 Wedding Gift Idea #11: Mr. and Mrs. Metal Sign
If you're looking for something unique and something that will make your bride smile, this metal sign will do the trick!
It's something that can follow your relationship throughout the next 50 years.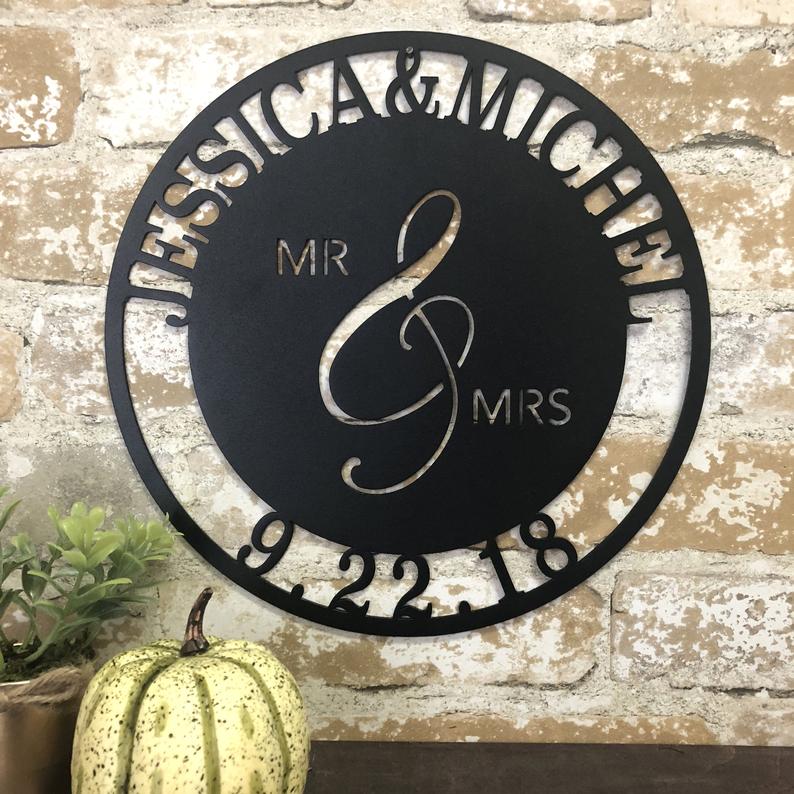 Wedding Gift Idea #12: Personalized Cutting Board.
Most married couples spend a lot of time in the kitchen cooking together. A unique gift for your bride is a personalized cutting board.
You can have something to remind you of the beginning of your marriage, as you work together to build a lasting relationship.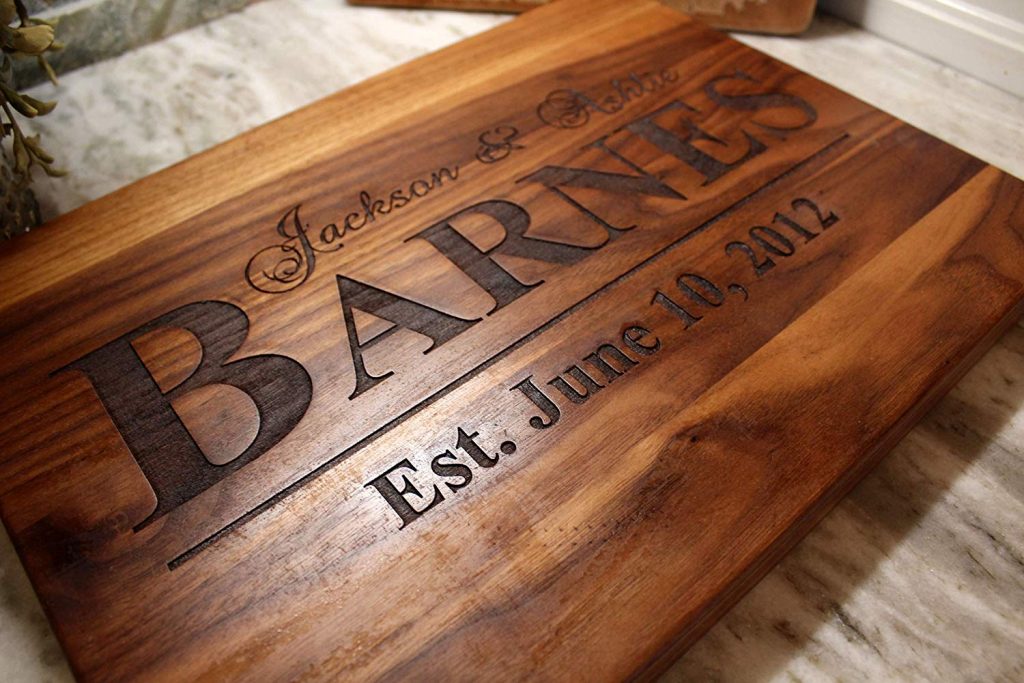 Wedding Gift Idea #13: Connecting Hearts
If you have been apart for the majority of your relationship, connecting hearts make so much sense.
When you get married, your hearts and souls become one. This connecting hearts gift is the perfect unique gift for your bride.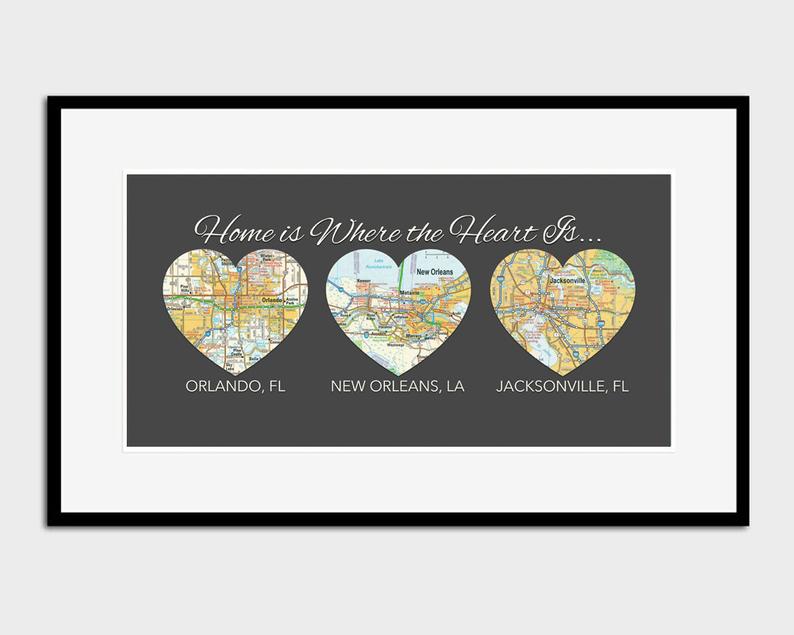 Wedding Gift Idea #14: Shoes With A Message.
This is becoming a more popular gift. Find out your bride's shoe size and gift her with a pair of wedding shoes with a message. These shoes can say anything from "I love you" to "you have my heart."
If you have a sense of humor, the shoes can even say something funny. How fun is this idea? The bride could also do something like this for the groom.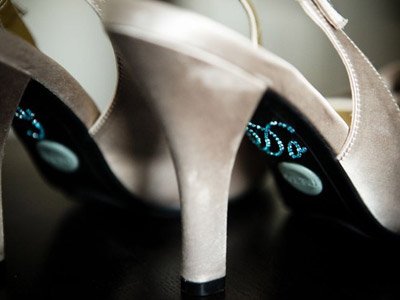 Wedding Gift Idea #15: Floral Lace Clutch
Wedding days are always unique because the pride needs to find something to carry her stuff around in. Surprise your bride with a bridal bouquet or floral lace clutch.
The lace is soft and feminine and will go perfectly with any wedding dress. This lace clutch is something she could use beyond her wedding day. She could also pass it on to her future children or family members.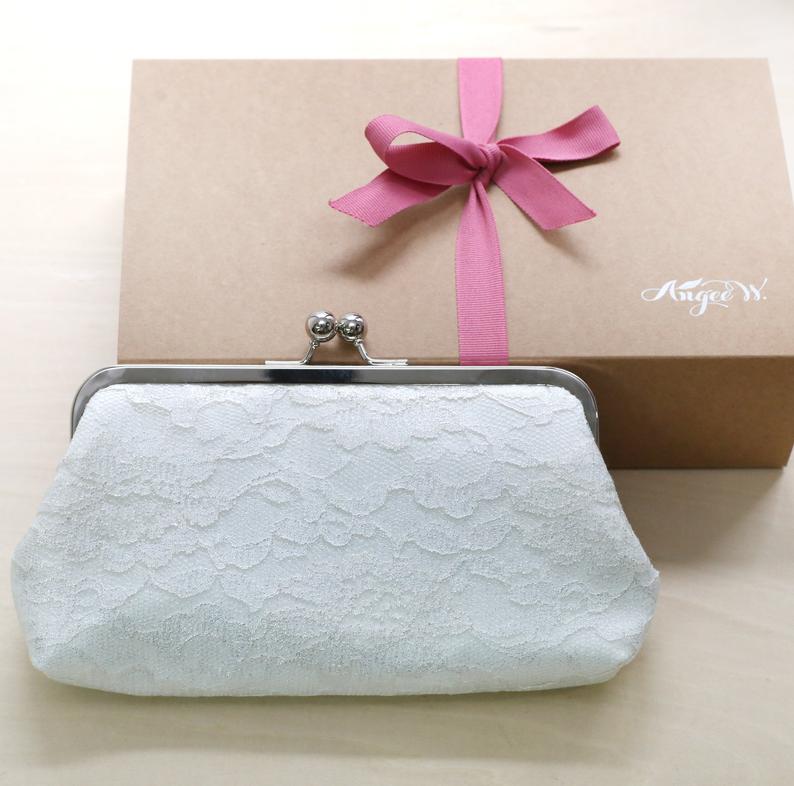 Wedding Gift Idea #16: Custom Ring.
Of course, you will exchange wedding rings on your big day. However, have you considered a custom ring? Perhaps she'd like an alternative wedding ring to the more traditional ring that is exchanged on the day.
This custom ring option is beautiful. You could even do matching custom rings, if you wanted.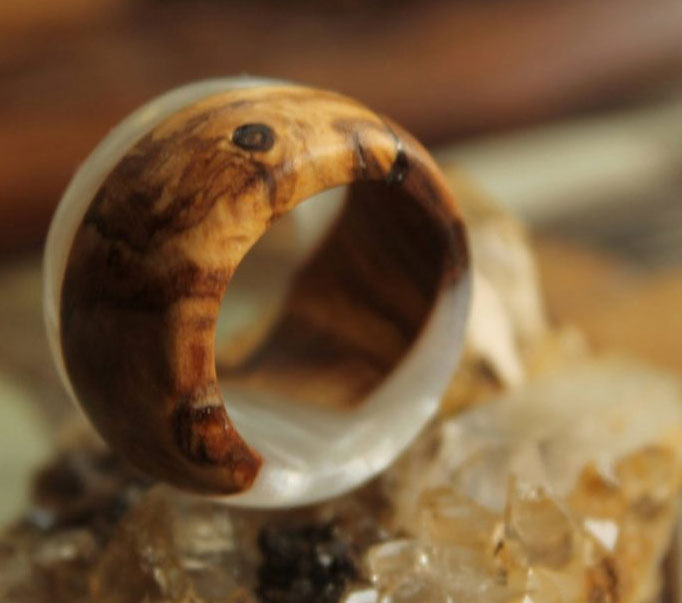 Wedding Gift Idea #17: Keepsake Box.
Are you looking for something very unique? If you've been collecting things throughout your relationship, make a keepsake box. Smaller items fit well inside of a keepsake box and she'll have something to treasure throughout your marriage.
Keepsake boxes are special to create and nostalgic to receive. If you've been looking for something truly unique to hand to your bride as a wedding day gift, this is it.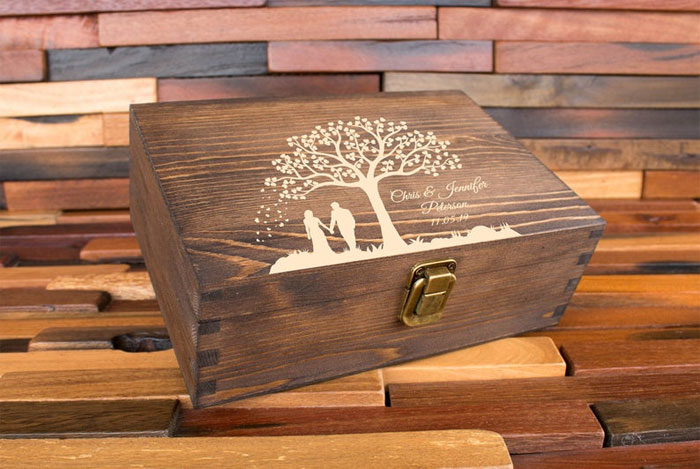 Wedding Gift Idea #18: Mr. and Mrs. Coffee Mugs.
Hey, if you both like coffee, then it's important to make sure you have new coffee cups for the occasion. Mr. and Mrs. Coffee Mugs work great when you have no other dishes in the house.
You can think of it as a house warming gift and a wonderful unique gift for the bride.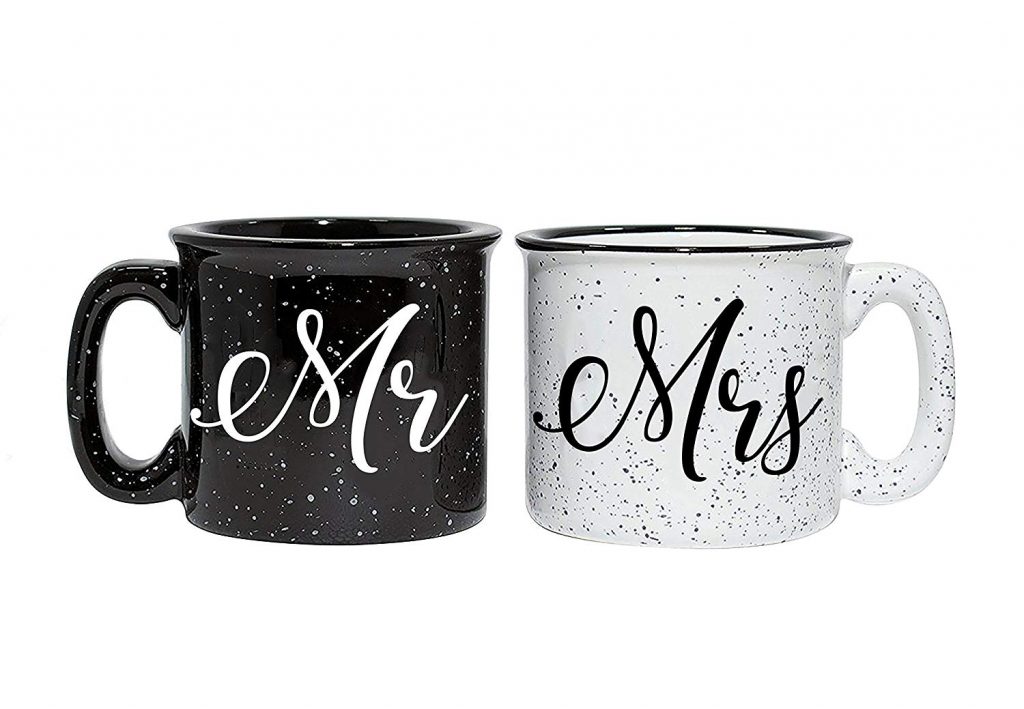 Wedding Gift Idea #19: Wedding Dress Labels
When it comes to wedding planning, you want to be as organized as possible. Wedding dress labels are a unique way to remember your big day.
You can surprise your bride by having a wedding dress label sewn into her wedding attire. Of course, you'll want to make sure you seek advice from a professional before you sew it just anywhere.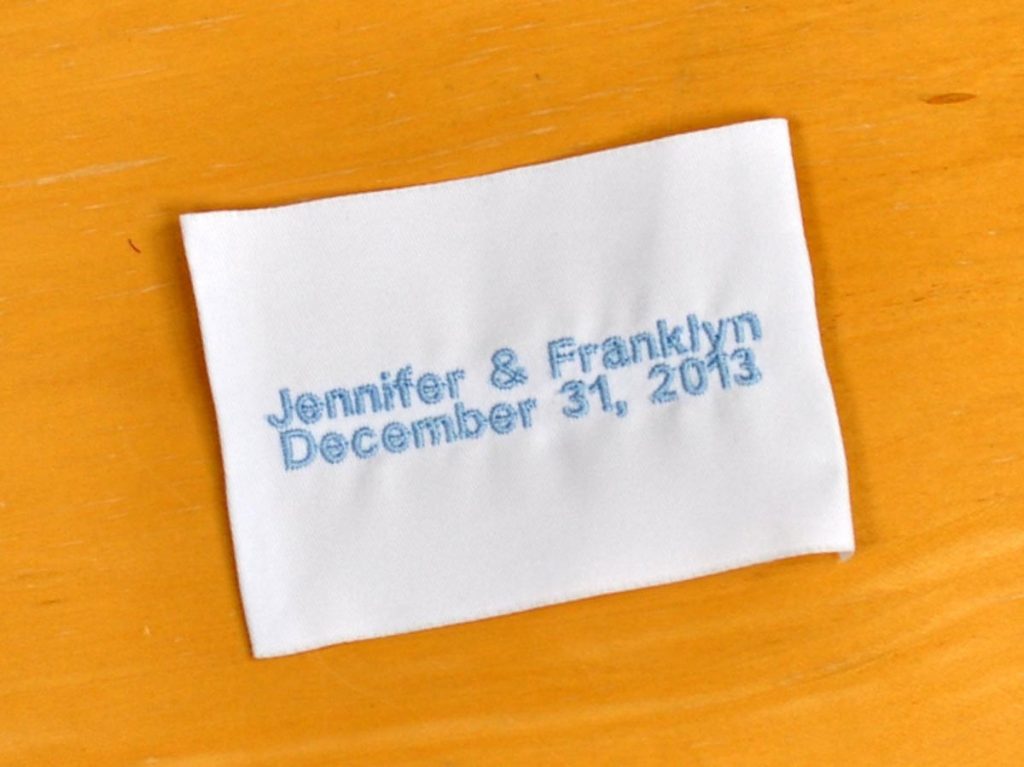 Wedding Gift Idea #20: Have A Song Recorded For Her
Your bride means a lot to you. Sometimes it's hard to convey how much she means to you. On her wedding day, have a song recorded for her and sent to her.
There are ways in which you can pay someone to write a song and have it recorded. Can you imagine how much joy this will bring your bride on the big wedding day?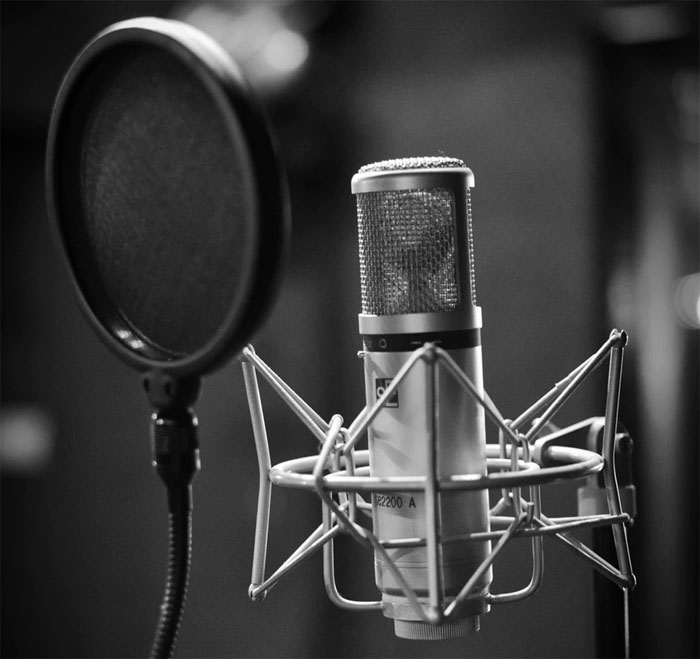 Wedding Gift Idea #21: Arrange For Her Favorite Meal
Do you know how hungry brides get on their big day? While your bride is getting ready for the big day, schedule her favorite meal to be brought to her.
Sure, it's nice diamonds or gold, but it's food and that's like the same thing. Are we right? You could even arrange for the whole bridal party to partake in this meal.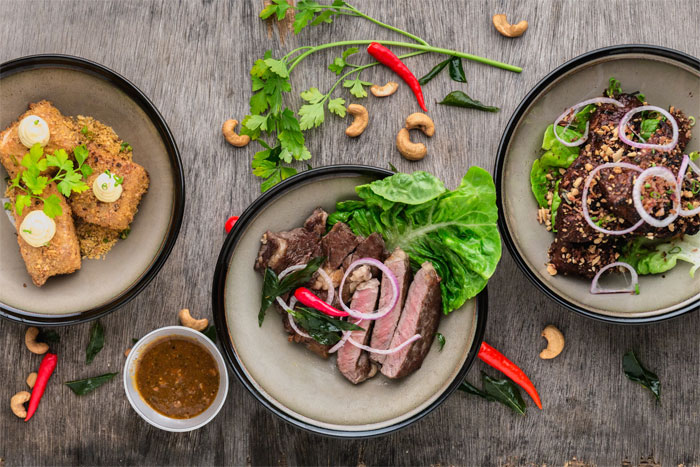 Wedding Gift Idea #22: Satin Robe For The Bride.
Do you want your bride to feel super comfortable on her wedding day? A satin robe is a great to wear while the bride is getting ready. You can easily have this delivered to your bride on your wedding day.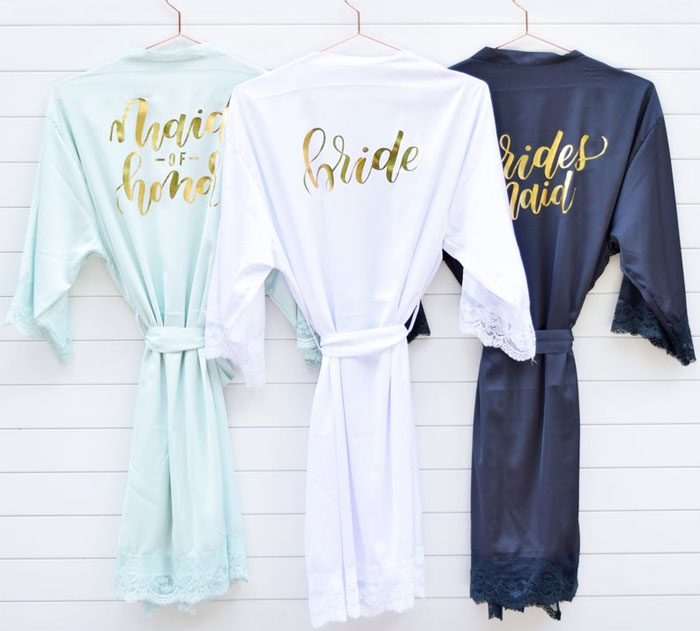 Wedding Gift Idea #23: Ring Dish
Your bride is going to want something to put her beautiful rings in. You can get this ring dish personalized and make your bride very happy. This could be an heirloom that's passed down to others in the family.
A ring dish is one of the best gifts. Alternatively, you can give a beautiful jewelry box.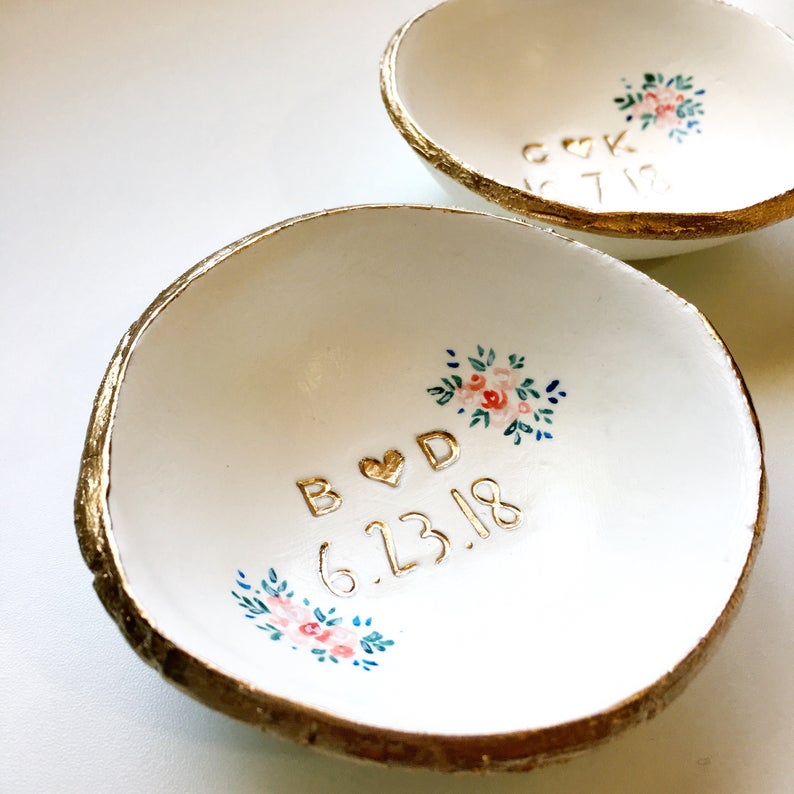 Wedding Gift Idea #24: Custom Keepsake Wood Art
A unique gift can sometimes be hard to come by, which is why this custom keepsake wood art is so cool.
Most brides would love to have this piece to remember their wedding day. To have your wedding vows put into a special place to keep forever, now that is a unique idea she'll love.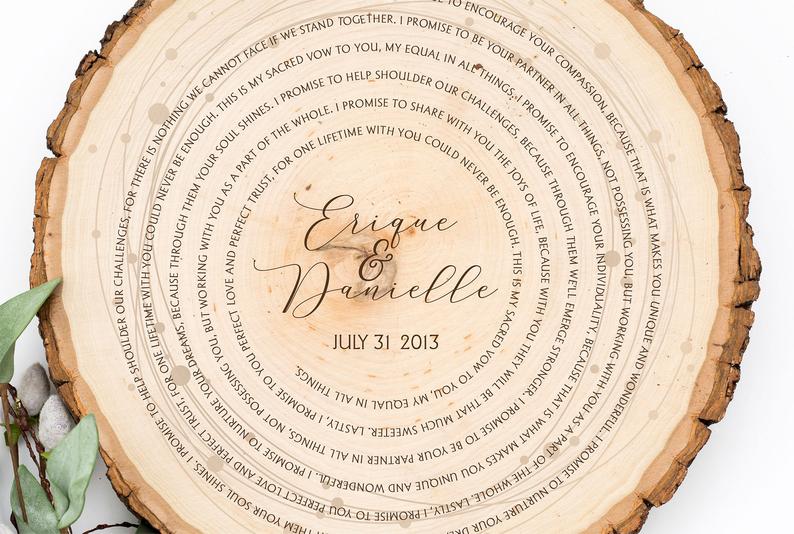 Wedding Gift Idea #25: A Year's Worth Of Love Notes
When it comes to wedding planning, get your bride something that she would love, a year's worth of love notes does the trick. She can look back on these notes and feel loved and inspired. Love is something you must commit to everyday, these love notes will help both of you feel connected.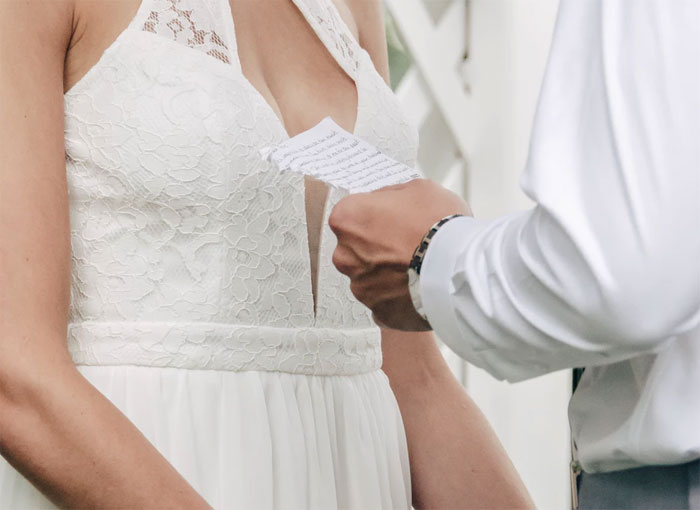 Bonus Wedding Gift Idea: Bride Box
There are a lot of things that a bride needs on her special day. You can actually get everything you she needs for her in the form of a bride box. Grab a cute box and put anything and everything you can think of in there for her.
Chapstick, lotion, tweezers, and chocolate are great starters for this box.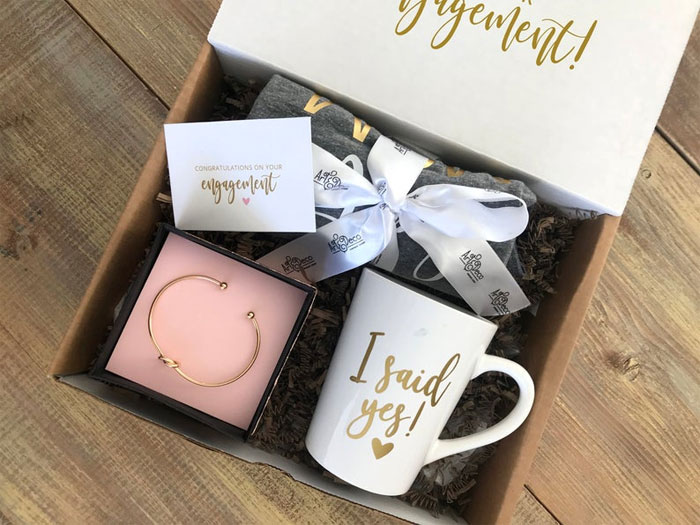 Bonus Wedding Gift Idea #2: Have Coffee Sent To Her
Brides have a LOT to do on their big day. Wouldn't it be nice if you had coffee delivered to her? You could have several coffees delivered to her and maybe a gift card to help balance it all out. Just make sure you find out all about her favorite drink BEFORE you send her anything.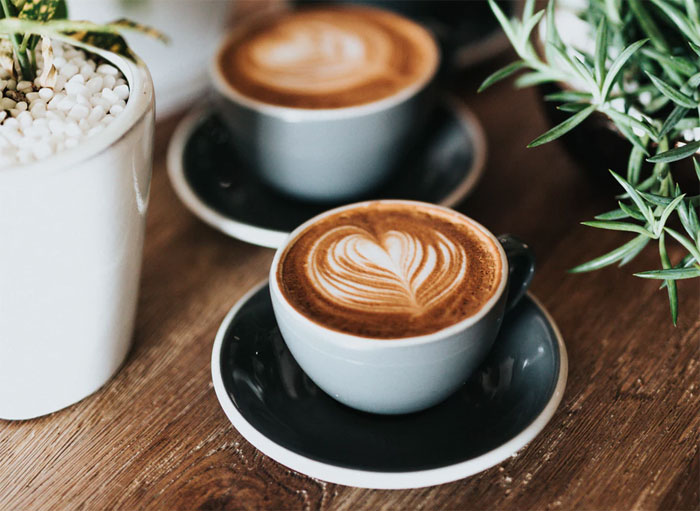 When it comes to finding a unique gift for the bride, don't be shy! Getting married is a big deal and a gift for the bride is a very big deal too. Which gift will you choose for her? You can make yours more unique than most weddings!