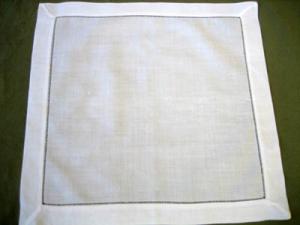 Step1
Iron the napkin flat.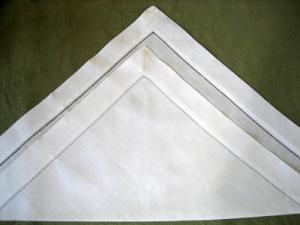 Step2
Fold one corner of the napkin diagonally toward the opposite corner leaving approximately 1.5 inches from the edge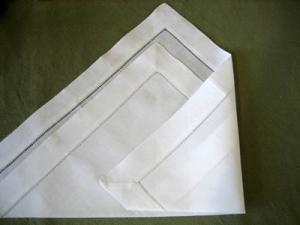 Step3
Fold the right hand side of the napkin over one third of the way.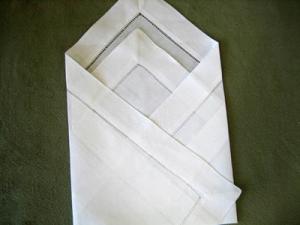 Step4
Fold the left hand side to match the right hand side as shown in the picture.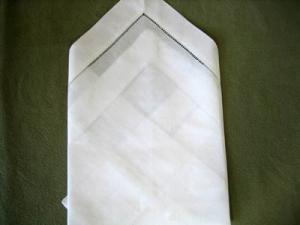 Step5
Flip the napkin over.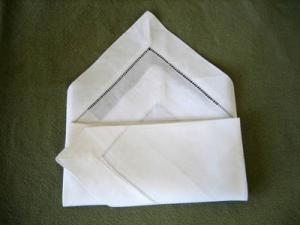 Step6
Fold the botton of the napkin one third of the way up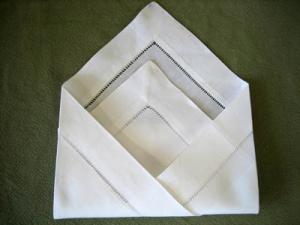 Step7
Complete by flipping the napkin over to the front.