If you are holding a buffet line for a large group of people and you need your napkins and silverware to be as compact as possible, the silverware roll is the perfect solution. It takes seconds to fold, is extremely portable and keeps your silverware nice and clean. Any of our cotton and linen dinner napkins will work.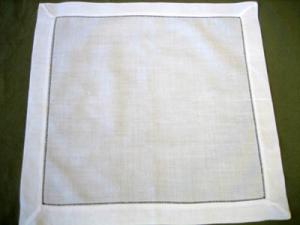 Step1
Iron the napkin flat.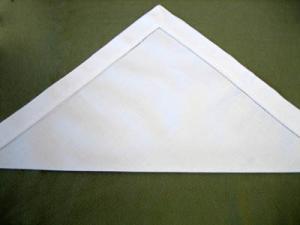 Step2
Fold the napkin in half diagonally.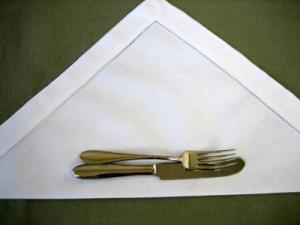 Step3
Orient the napkin so the longest side is toward you, and then place the silverware on the inner-edge of the long side.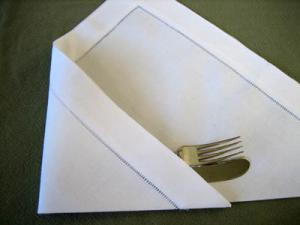 Step4
Fold both sides in and over the silverware. Do not crease.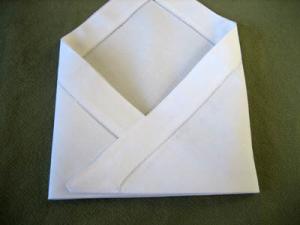 Step5
The napkin should now look like the picture on the left.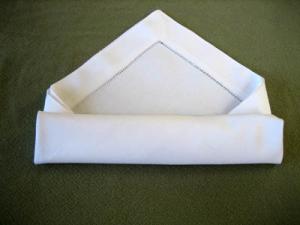 Step6
Tightly roll the silverware into the napkin.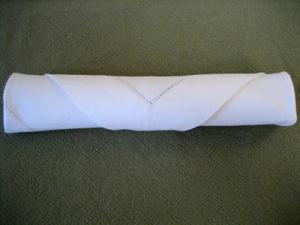 Step7
You have created a silverware roll!