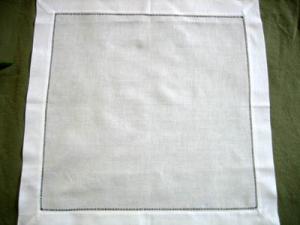 Step1
Iron the napkin flat.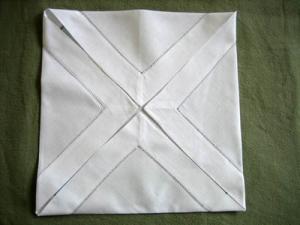 Step2
Fold all the tips of the napkins into the center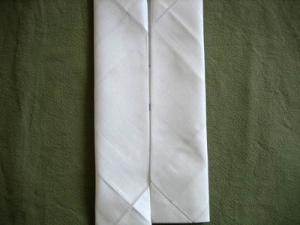 Step3
Fold two opposite edges towards the center, creating a rectangle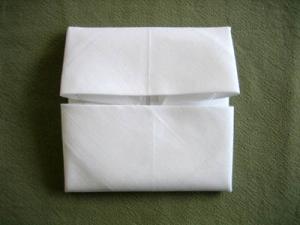 Step4
Fold the two short edges of the rectangle towards the center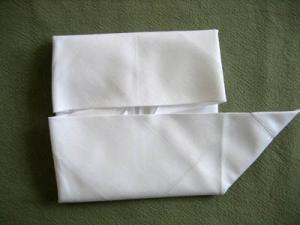 Step5
Now take one flap and pull out one of the edges to make a point.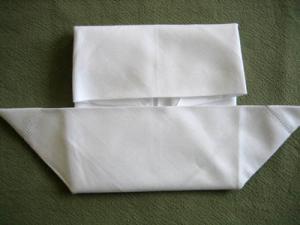 Step6
Repeat with the second flap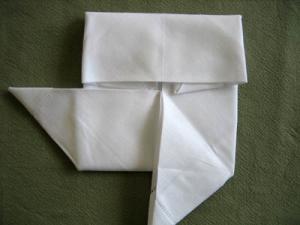 Step7
With the right flap, pull it down towards you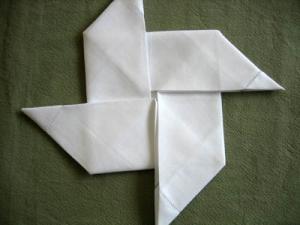 Step8
Turn the napkin around and repeat steps 5-6 to finish up the pinwheel napkin fold.