Making An Angel Out Of Pillowcases

Make your Christmas tree extra special by creating your own angel atop the tree. These pillowcase angels are fun and easy to make and your kids will love them. There is absolutely no sewing involved and they can be made in less than 30 minutes. All of our pillowcases are perfect for this craft!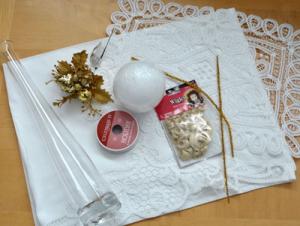 Materials Needed
1 Lace Doily (12X18 rectangular or 14+ round/oval)
4 inch Styrofoam ball
Ribbon
3 gold pipe cleaners
Decorative Embellishment (optional)
Tall Vase- to use as a stand for your angel (optional)
Doll Hair (optional)
Directions How To Make An Angel Out Of Pillowcases
Place the Styrofoam ball into the lace pillowcase by the seam
Tie a piece of ribbon around the ball to hold it into place to create the angel's head
Gather the loose sides of the pillowcase and tie a piece of ribbon to create an arm, repeat with the other side of the pillowcase
To create the halo, bend one of the pipe cleaners into a circle
Attach another pipe cleaner by bending it to the circle
Take the end of the straight pipe cleaner and wrap it upright to the back of the angel's neck
To create the angel wings, gather the center of the lace doily and bend the third pipe cleaner around the doily tightly
Attach the wings to the back of the angel by wrapping it also around the angel's neck
Stick any embellishments to the front of the angel by tucking it into the angel's neck
Embellish the angel face as desired (optional)
Open the pillowcase and use the tall vase as a stand (optional)'
Congratulations you have created a pillowcase angel
Shop Materials For This Craft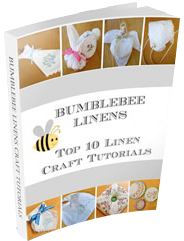 Sign up for our newsletter and receive a free book of crafts!
Arts and crafts projects
DIY tutorials
Fun decorating ideas