How to Use a Napkin Ring
Looking for a quick and easy way to turn a square napkin into an elegant element of your celebration? You could try to fold the napkin, or you could go for the quickest, easiest napkin presentation: a traditional napkin ring.

With this simple little accessory, you can dress up humble cloth napkins in seconds for an elegant dining experience--without the need for fancy napkin folds. Many of our cotton and linen dinner napkins benefit from the use of a napkin ring.

Here, I have outlined one of the simplest folds for napkin rings, perfect for any occasion that needs a little flourish.
Why Use Fancy Napkin Rings?
Unlike napkin folding, you do not need to fuss with too many directions (do you fold the napkin diagonally? Do you fold the napkin in half? What does the top corner have to do with it?) The napkin ring does most of the work for you.
Instead of spending your time learning fancy napkin folds, napkin rings will save you a lot of time. Just fold the napkin into the ring and you are ready to celebrate.
Suggested napkins for this folding style:
White Hemstitched Linen Dinner Napkins
Ecru Hemstitched Linen Dinner Napkins
White Scalloped Crochet Lace Dinner Napkins
Ecru Scalloped Crochet Lace Dinner Napkins
Directions On How To Fold Your Napkin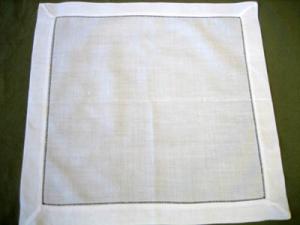 Step1
Iron the napkin flat.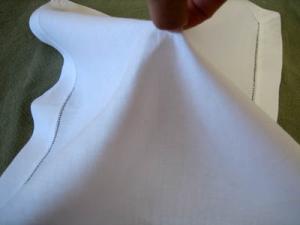 Step2
Pick the napkin up from the very center.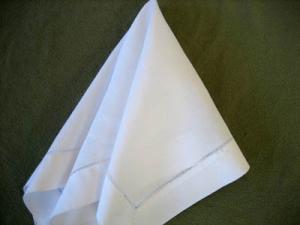 Step3
Spread out the napkin as shown in the picture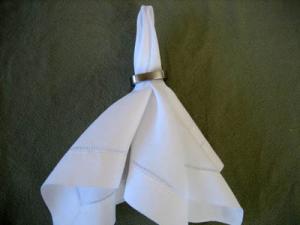 Step4
Insert the end of the napkin through the napkin ring.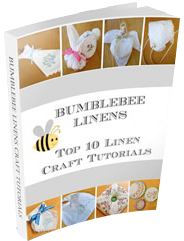 Sign up for our newsletter and receive a free book of crafts!
Arts and crafts projects
DIY tutorials
Fun decorating ideas