How To Make A Hankie Table Runner

Do you want a vintage look for your table without having to purchase a full length lace tablecover?

These lovely tablerunners made out of our lace handkerchiefs are easy and fun to do and they will dress up your table at a fraction of the cost of a tablecloth.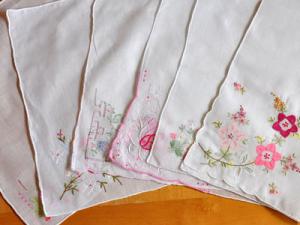 Materials Needed
Many Lace handkerchiefs in coordinating colors and styles (depends on how long you want to make it)
Needle and Thread
Directions How To Make A Hankie Table Runner
Take two of the handkerchief and have face them together, in other words, place one face up and the other face down on top of it
Fold them together at a diagonal and press
Pin along the diagonal and using a machine, stitch along the pin line as a guide
Cut the excess fabric away
Repeat Step 1-4 with your other hankies
Open the hankie triangles up and press with an iron to create squares
Stitch the squares together to form a handkerchief runner
Shop Materials For This Craft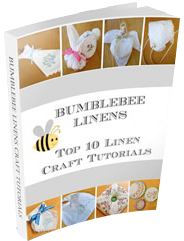 Sign up for our newsletter and receive a free book of crafts!
Arts and crafts projects
DIY tutorials
Fun decorating ideas