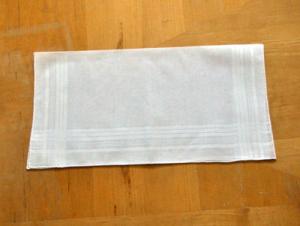 Step1
Fold the hankerchief in half.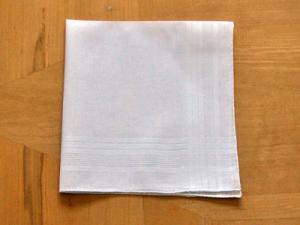 Step2
Fold the handkerchief into quarters.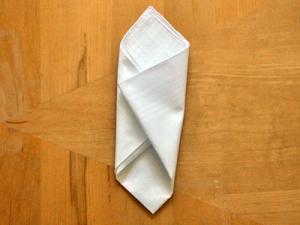 Step3
Orient the hankerchief up into a diamond shape, fold the left hand side over one thirds and then repeat on the right hand side.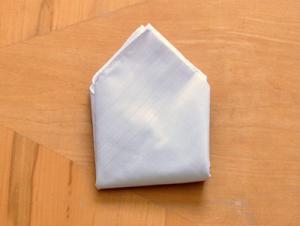 Step4
Fold the bottom half over to meet the top edge of the handkerchief and tuck the handkerchief into your suit's breast pocket.