Add Flair to an Old Throw Pillow With a Handkerchief

Tired of seeing the same old throw pillows on your couch? You can easily turn those old throws into brand new pillows with any of our White Lace or White Embroidered Handkerchiefs. Why buy brand new pillows when you can spruce up what you have? The best part is that adding accents to your existing pillows is easy to do and will save you money.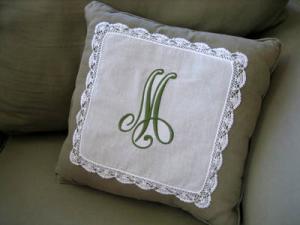 Materials Needed
An Old Throw Pillow
Needle and White Thread
Directions
Iron the handkerchief flat. If your handkerchief is monogrammed or embroidered, make sure you iron the handkerchief over a towel to protect the embroidery.
Center the handkerchief on the throw pillow.
Sew the handkerchief to the pillow by using a running stitch along the handkerchief's hem.
Shop Materials For This Craft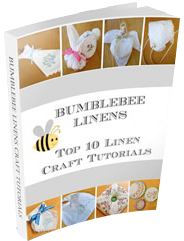 Sign up for our newsletter and receive a free book of crafts!
Arts and crafts projects
DIY tutorials
Fun decorating ideas