How To Make A Hanger Cover Out Of Embroidered Pillowcases

Tired of looking at a closet full of dull plastic hangers? You can easily dress up your closet by creating these beautiful hanger covers out of our Embroidered Pillowcases. Making these hanger covers is really easy to do. Follow the step by step instructions below to create a colorful hanger in a matter of minutes!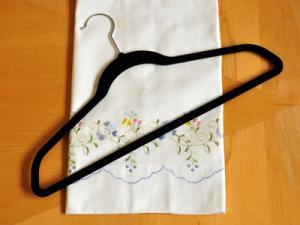 Materials Needed
One hanger (I prefer slim line hangers)
Scissors
Pencil
Needle and thread
Directions How To Create Your Hanger Cover
Turn embroidered pillowcase inside out
Place your hanger onto the pillowcase in the desired position
Using the hanger as a template, trace the top of the hanger onto your pillowcase
With Scissors, cut approximately 1/2 inch above the traced lines. Note: you are not cutting along the lines but above them
Using a sewing machine, sew along the traced lines but be sure to leave an opening for where the hanger wire will poke through. Use a seam ripper if you accidentally sewed it closed
Turn the pillow case inside out and stick your hanger through
Shop Materials For This Craft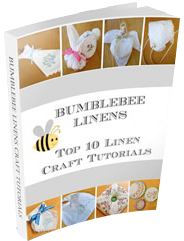 Sign up for our newsletter and receive a free book of crafts!
Arts and crafts projects
DIY tutorials
Fun decorating ideas