Making A Tablerunner Out Of Doilies

A great way to decorate your table for the holidays! This tablerunner made entirely out of lace doilies are fun and easy to make and will instantly make any dinner party more festive.

These tablerunners can be made in less than 10 minutes and our lace doilies are perfect doilies for this craft!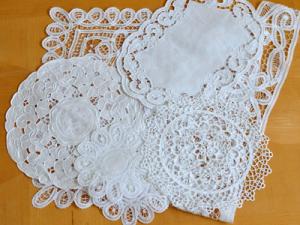 Materials Needed
A mix of new and old Lace Doilies (Note: The more doilies you use the longer the table runner will be. Additionally using a wide variety of doilies will give your table runner a more interesting look)
Needle and thread
Directions How To Make An Tablerunner Out Of Doilies
Slowly layout doilies on a table into a desirable pattern. Be sure to layer them on top of one another and in different angles. This will create a more interesting and romantic pattern.
Hand stitch the doilies together or pin them together at each overlap and then machine stitch the doilies together.
Congratulations you have created a lace doily tablerunner
Shop Materials For This Craft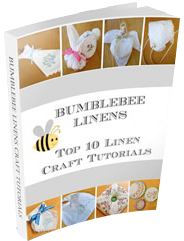 Sign up for our newsletter and receive a free book of crafts!
Arts and crafts projects
DIY tutorials
Fun decorating ideas