Making A Doily Potpourri Jar

A great project to make with your kids for the holidays! These doily potpourri jars are fun and easy to create and make great holiday decorations. There is absolutely no sewing involved and they can be made in less than 5 minutes. Our lace doilies are perfect doilies for this craft!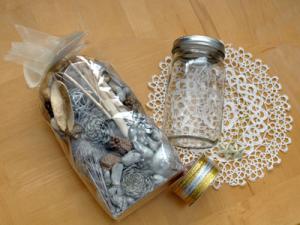 Materials Needed
1 10 inch Lace Doily
One Mason Jar
Holiday Potpourri mix
2 feet of 1/4 inch thick ribbon
Decorative Embellishments (optional)
Directions How To Make An Doily Potpourri Jar
Unscrew the top of the mason jar and add the holiday potpourri mix into the jar
Thread ribbon through the entire lace doily
Place the lace doily on top of the filled mason jar
Tie the ribbon tightly around the entire Mason jar and add embellishments if desired.
Congratulations, you have made a Lace Doily Potpourri Jar.
Shop Materials For This Craft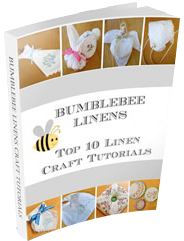 Sign up for our newsletter and receive a free book of crafts!
Arts and crafts projects
DIY tutorials
Fun decorating ideas