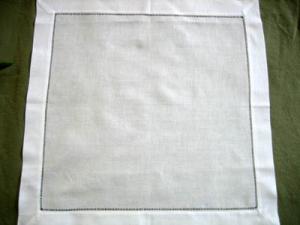 Step1
Iron the napkin flat.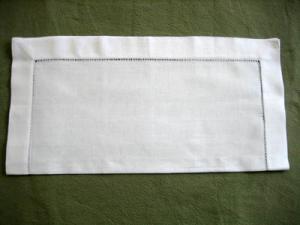 Step2
Fold the napkin in half and orient the open end away from you.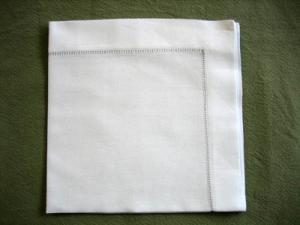 Step3
Fold the napkin into quarters.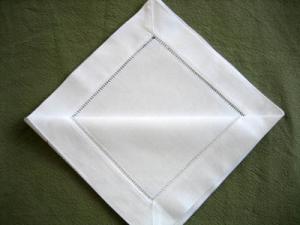 Step4
Orient the napkin so that the open end is facing away from you. Fold the top-most layer all the way forward and press it down flat.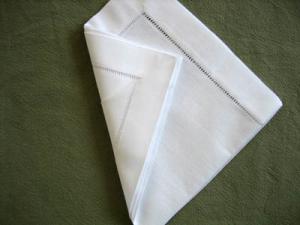 Step5
Turn the napkin over and fold the left hand side of the napkin over two thirds of the way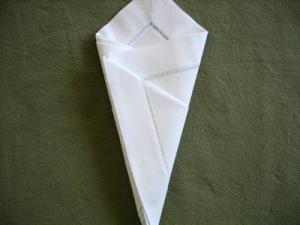 Step6
Fold the right hand side of the napkin over to match the left hand side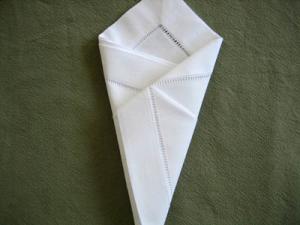 Step7
Tuck the corners of the napkin into the left hand side flap