Making a Christmas Tree Ornament From Doilies

A great project to make with your kids for the holidays! These Christmas tree ornaments are fun and easy to make and your kids will love them. There is very little sewing involved and they can be made in less than 10 minutes. Our lace doilies or battenburg lace cocktail napkins are perfect doilies for this craft!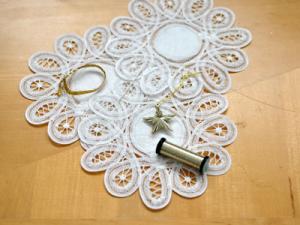 Materials Needed
Directions How To Make A Christmas Tree Ornament Out Of Doilies
Fold the round lace doily in half
Tuck the two sides of the doily into the center to form a tree skirt, press with an iron
Repeat with the other two doilies
Thread the needle through the bottom of the tree skirt into the center of the doily.
Repeat with second doily but be sure to leave a inch space from the bottom doily.
Repeat with the third doily, also leaving a space from the top doily.
Attach the mini star ornament by threading the needle through the ornament.
Add a ribbon loop to hang the ornament.
Congratulations, you have made a Lace Doily Christmas Tree Ornament.
Shop Materials For This Craft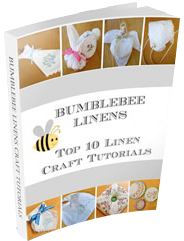 Sign up for our newsletter and receive a free book of crafts!
Arts and crafts projects
DIY tutorials
Fun decorating ideas