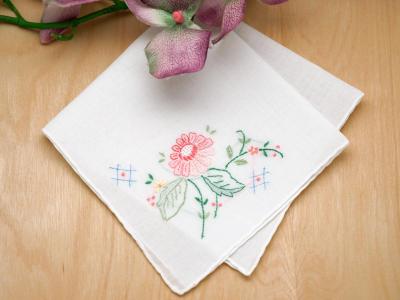 Set of 3 Pink Dahlia Handkerchiefs [HEC-090] $16.99
Displaying 1 to 4 (of 4 reviews) Result Pages: 1
I can't wait to give these to a girlfriend for her Birthday. Pretty in Pink.
Rating:

[5 of 5 Stars!]
Loved my orders in the past this was not as well made . The edges were wrinkled and the quality was ..
Rating:

[3 of 5 Stars!]
Exactly what I was looking for. Beautiful arrived right in time. I will order again thank you
Rating:

[5 of 5 Stars!]
I bought these for my wife for Easter as she has used my handkerchiefs for years. She deserved somet..
Rating:

[5 of 5 Stars!]
Displaying 1 to 4 (of 4 reviews) Result Pages: 1