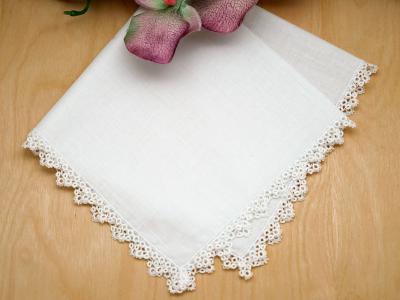 Set of 3 Delicate Bobbin Lace Wedding Handkerchiefs [HLWC-010] $18.99
Displaying 1 to 4 (of 4 reviews) Result Pages: 1
The handkerchiefs are elegant and exceed my expectations. They were also delivered in a timely manne..
Rating:

[5 of 5 Stars!]
Unfortunately, I cannot review the hankies. I have not received them. I tracked them and it kept say..
Rating:

[3 of 5 Stars!]
The handkerchiefs were very nice and they arrived in just a few days after ordering. Very happy with..
Rating:

[5 of 5 Stars!]
Very pretty, perfect for your every monogramming need!
Rating:

[5 of 5 Stars!]
Displaying 1 to 4 (of 4 reviews) Result Pages: 1