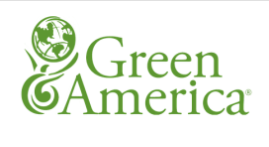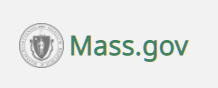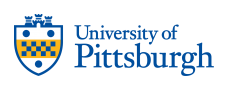 The market value for recycled textiles globally in 2019 was estimated to be $5.6 billion, and it's estimated to hit $7.6 billion in 2027. These figures show the immense potential of textile recycling.
Linen is one of the fabrics with a vast potential for recycling because it's 100% biodegradable. The fabric is strong, moth resistant, and made from flax plant fibers.
Linen recycling is among the leading industries fueling the textile recycling industry in the United States. An estimated 21% of the world population, especially in developing countries, relies on secondhand clothes. In this article, you'll discover vital facts about linen, the benefits of recycling, and how to recycle linen.
What Is Linen Recycling?
Linen recycling is the process of making new products or reusing linen fabric. The process comes with many advantages, including minimizing energy consumption, the need for fresh raw materials, and reducing water and air pollution. Linen recycling helps us stop waste and reuse linen products after they have served their original function.
Some of the linen textiles we can recycle include bedsheets, curtains, clothes, towels, and pillow covers. Any linen products in your cupboards and wardrobes you no longer use are candidates for recycling. You can channel these linen products for reuse or charity organizations. Also, you may sell them online. The basic steps in linen recycling include collection, donation, sorting, processing textiles, and transporting the processed linen products to end users.
The growth of the linen recycling industry is also due to linen manufacturers. The global textile industry is estimated to be worth about $1 trillion, and it comprises linens, mattress and furniture material, cleaning materials, draperies, clothing, and leisure equipment.
Linen textiles for recycling come from two primary sources:
Post Consumer goods

. These are used garments, household linen products like bedsheets and pillowcases, and vehicle upholstery.

Pre Consumer linen textiles.

Linen fabric and yarn manufacturers create scrap by-products as raw materials in linen recycling factories.
Before recycling, the linen textiles are assessed and sorted to evaluate if they fit reuse or recycling. The items in good condition are sold as secondhand goods, and if they can't be repurposed, they are sent to linen recycling plants. Some of the proceeds from the sales are used to support local textile recycling programs.
How to Recycle Linen
Recycling old linen may take different forms depending on the condition of the textile. Here are the steps to take to start recycling linen:
Donating

a). Organizations That Seek Textile Donations
Donating linen clothing is one of the best ways to recycle. You can donate these used textiles to your local church, nonprofit, or community organization. By recycling your old textiles, you're giving the clothes a new chance with a new owner instead of dumping them in a dustbin to end up in landfills. Remember, you cannot donate scraps of tattered clothes. Instead, they would need to be recycled.

After donating your clothing, some groups may sell them and use the money for environmental conservation or charity. The organizations can also donate the textiles to other individuals in need or send them to textile-processing companies for recycling.The old linen textiles you may not find worth selling could be of great help to someone in underdeveloped countries. When donating your old clothes, ensure they are dry clean, odorless, and in the best condition. They should also be functional without any missing buttons and broken zippers or rips.

b). Clothing and Textile Collections
Unfortunately, most municipalities do not offer the option of placing fabrics in recycling bins. However, some organizations and programs offer textile recycling programs. Search for such organizations in your area, contact them, and know their requirements.

For example, if you reside near Auckland, California, you can send your linen textiles to the East Bay Depot for Creative Reuse. In New York, you can contact GrowNYC and know what you can send your old textile to them. GrowNYC accepts everything, including dry and clean clothing, handbags, belts, shoes, linens, and fabric scraps.

In Kirkland, you can drop your textiles for recycling into the designated carts. For those residing in Western Pennsylvania and Pittsburgh, you can send your linens to the Center for Creative Reuse.

You can also take your unwanted linen clothing shopping with you. Most retailers offer shopping discounts and have donation bins to deposit unwanted cleaning textiles. Examples include the North Face, Columbia, Levi Strauss & Co, and NA-KD. When doing your regular shopping for clothing, ask the retailers if they accept used clothing.

Most textile recycling programs in the US have witnessed resounding success from the communities around them because people deposit beddings, clothing, curtains, and all manner of old textiles into their programs.

Sorting and Shredding

When recycling used linen, the first step is to sort the fabrics according to color and material. Linen textiles that need dyeing are set aside to reduce the need for redyeing using chemicals. Sorting the fabrics according to color and material helps save water and energy and reduce pollution.

After sorting the linens, the fibers are pulled and shredded according to the intended use of the yarn. They may add other fibers to the mix to create the desired product.

Note: The recycling process of synthetic fibers is different from natural fibers.


Transforming or Fixing

After shredding, linen is cleaned and mixed via a carding process. It is then respun and made available for knitting and weaving. Some fibers are not respun but are compressed and used as a textile filling, like mattresses. Recycled linen fiber offers a feeling of freshness and is hygienic. Another way of recycling is to repurpose it in sofas and punching bags.

Reselling It

The ready-made linen yarns are then used in knitting new fabric. Alternatively, they are sent to flocking industries where the fibers are attached to a surface and are used to make filling materials for panel lining like furniture padding, loudspeaker cones, and house insulation. You can support linen recycling by buying new products made from recycled old linen. When shopping, check for products that include recycled linen.
Facts About Textile Waste
According to the US EPA, textile waste accounts for about 5% of landfills. Textile waste generated by Americans each year is equivalent to 6% of the total municipal waste compared to plastics, which make up 13% of our waste.
At the same time, EPA estimates that the textile recycling industry recycles about 3.8 billion pounds of textile postconsumer waste each year, and their numbers will continue to increase periodically. Unfortunately, only 15% of the postconsumer textile waste (PCTW) ends in textile recycling plants, and 85% of PCTW ends in landfills.
EPA information also shows that In 2018, 2.5 million tons of textile waste was recycled in the US, accounting for 14.5% of textile waste. About 11.30 million tons of textile waste ended in landfills in the same year.
Each year, the US generates about 25 billion pounds of textile waste, with each resident generating 82 pounds.
On average, the US exports 700,000 tons of used textiles overseas every ear; more than three million tons end up in incinerators, while about 10 million tons of textile waste goes to landfills
Even if we embark on textile recycling, it's vital to acknowledge that about 60% of these textiles can't be recycled, which is why it ends up burned or in landfills.
The fashion industry is among the most wasteful globally. The industry produces more clothes than required, and we discard them after wearing them severally. The 2019 Global Wellness Trends Report implicates the fashion industry as the second contributor to water pollution. It also accounts for about 10% of carbon emissions. This information shows the price of beauty is hitting the planet hard.
An average American discards about 37kg or 81 pounds of garments each year. This statistic portrays the magnitude of the global textile waste crisis. Globally, approximately 92 million tons of textiles go to waste.
A significant portion of textile waste comes from manufacturers and retailers of these products and about 13 million tons yearly. For instance, when manufacturers overproduce clothing, the retailers become overstocked, and the unsold products end in landfills. The fashion industry overproduces its products by approximately 30–40% each year. Charitable organizations only collect 25% of the millions of tons of textile waste generated each year in the US.
Recycling creates jobs. The 2016 National Recycling Economic Information (REI) Study shows the recycling industry makes a significant economic benefit to the US economy each year. The reports indicated the creation of 681,000 jobs, $37.8 billion in wages, and tax revenues of about $5.5billion.
Environmental Benefits of Linen Recycling
Linen is recyclable and 100% biodegradable, making it one of the best eco-friendly materials. The following are some of the environmental benefits of recycling linen.
Recycling Provides Low-Cost Quality Clothing

Raw materials generated from recycled linen cost less, making them more attractive to manufacturers. As a result, the manufacturers create new clothing more affordably. Linen fabric created from recycled materials also helps save energy.


Reduces Pressure on New Resources

Recycling linen means we can get fibers locally and therefore don't have to import as much. This helps save energy and minimize pollution. Recycled linen does not need to be redyed or scoured, and you don't have to wash the materials thoroughly. Also, less water is used than new linen fibers.

Recycling linen fibers also helps reduce the demand for textile chemicals such as fixing agents and dyes. Since we don't need virgin resources to create used linen textile, it's possible to reduce pressure on new resources.

Recycling Offers both Environmental and Economic Benefits

High energy and water usage are some of the environmental issues associated with the textile manufacturing industry. Also, fabrics made from synthetic fibers end up in landfills and take over a hundred years to decompose, polluting the atmosphere. The synthetic fibers act as fertile grounds for the spread of infectious diseases and produce an awful smell. For example, woolen fabrics don't decompose, producing methane gas that leads to global warming. Using recycled linen can help reduce textile waste that ends up in landfills and minimize environmental pollution.

Recycling Saves Energy and Reduces Pollution

Linen recycling helps avoid pollution and energy-intensive procedures that involve making textiles from fresh, raw materials. Also, the space required for landfills is reduced when we use recycled linen.

Protecting the Planet for Future Generations

Synthetic fibers used for making fabrics can harm the planet because they do not decompose. Again manufacturing textiles, including biodegradable ones, has a significant effect on the environment because they require large amounts of water and energy. Also, the chemicals used in textile manufacturing pollute the earth. By using recycled linen, it's possible to reduce greenhouse emissions and protect the planet for future generations.
Conclusion
Our society is becoming more familiar with the disadvantages of sending old textiles to landfills. As advanced technology continues to come in place, we anticipate new recycling technologies that will revolutionize the linen recycling industry and make it grow significantly to better contribute to the environment and the economy.
Consumers should shift to biodegradable fabrics that can be recycled easily. They should also avoid fast fashion because it hurts our planet. If you have some old linen that you want to discard, don't send them to the bin. Consider the different options available and recycle your textiles.
References
Allied Market Research. (n.d.).

Recycled Textiles Market Size, Share | Industry Forecast, 2027

. Retrieved February 8, 2022, from https://www.alliedmarketresearch.com/recycle-textile-market

Beall, A. (2020, July 13).

Why clothes are so hard to recycle

. BBC Future. Retrieved February 9, 2022, from https://www.bbc.com/future/article/20200710-why-clothes-are-so-hard-to-recycle

The city of Kirkland. (n.d.).

Textile Recycling

. Retrieved February 9, 2022, from https://www.kirklandwa.gov/Government/Departments/Public-Works-Department/Trash-Recycling-Compost/Recycle/Beyond-the-Cart/Textile-Recycling

The city of Sugar Land. (n.d.).

Textile Recycling |

Sugar Land, TX, official website. Retrieved February 9, 2022, from https://www.sugarlandtx.gov/1407/Textile-Recycling

Commonwealth of Massachusetts. (n.d.).

MassDEP Textile Recovery

. Mass.Gov. Retrieved February 9, 2022, from https://www.mass.gov/guides/massdep-textile-recovery

Cornell University. (2021, September 22).

Stemming the Tide of Textile Waste

. Cornellians | Cornell University. Retrieved February 9, 2022, from https://alumni.cornell.edu/cornellians/reducing-textile-waste/

Green America. (n.d.).

What Really Happens to Unwanted Clothes?

Retrieved February 9, 2022, from https://www.greenamerica.org/unraveling-fashion-industry/what-really-happens-unwanted-clothes

Huun, K. (2021, October 5).

Textile Waste

. Environmental Center. Retrieved February 9, 2022, from https://www.colorado.edu/ecenter/2021/10/05/textile-waste

King County Solid Waste Division. (n.d.).

Textile Recycling

—

Facilities

—

King County Solid Waste Division

—

King County

. Retrieved February 9, 2022, from https://kingcounty.gov/depts/dnrp/solid-waste/facilities/textile-recycling.aspx

Patti, A., Cicala, G., & Acierno, D. (2020). Eco-Sustainability of the Textile Production: Waste Recovery and Current Recycling in the Composites World.

Polymers

,

13

(1), 134. https://doi.org/10.3390/polym13010134

Piribauer, B., and Bartl, A. (2019). Textile recycling processes, state-of-the-art and current developments: A mini review.

Waste Management and Research: The Journal for a Sustainable Circular Economy

,

37

(2), 112–119. https://doi.org/10.1177/0734242×18819277

Raven Recycling. (n.d.).

Textile Recycling

—

Raven Recycling

. Retrieved February 9, 2022, from https://ravenrecycling.org/what-can-i-recycle/textiles/

SF Environment. (2021, November 22).

Recycle Your Clothes, Linens, and Rags (Textiles)

. Sfenvironment.Org

—

Our Home. Our City. Our Planet. Retrieved February 9, 2022, from https://sfenvironment.org/textiles

University of Pittsburgh. (2020, August 17).

Textile Recycling

. Retrieved February 8, 2022, from https://www.sustainable.pitt.edu/textile-recycling/

US EPA. (2021, July 2).

Textiles: Material-Specific Data

. Retrieved February 9, 2022, from https://www.epa.gov/facts-and-figures-about-materials-waste-and-recycling/textiles-material-specific-data