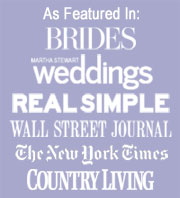 For elegant affairs to afternoon tea, leave a lasting impression on your guests by using linen cocktail napkins.
Cloth cocktail napkins are not only practical but can set the mood for the party.
Choose from various hemstitched linen and lace styles. Our napkins are handcrafted and will dress up any party.